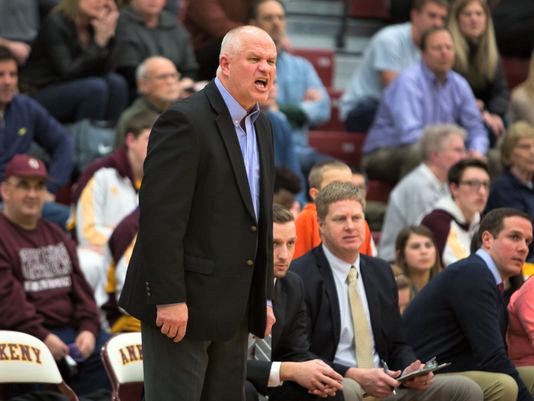 John Petersen always thought he'd be a head golf coach someday.
Steve Smith never thought he'd pursue a high school coaching position.
Now, both of them are getting ready to tackle new challenges this spring.
Petersen, the former Ankeny boys' basketball and assistant boys' tennis coach, has taken over the Ankeny Centennial girls' golf program. He replaces Andy Fehn, who coached the Jaguars for five seasons.
"I know Andy did a great job with the program," Petersen said. "It was in great shape, and hopefully I can step in and keep it going."
Petersen coached the Ankeny boys' basketball team for 18 years before giving up that position in 2016. He guided the Hawks to a 250-168 record and five state-tournament appearances.
Petersen also became the Hawks' assistant boys' tennis coach in 2012.When head coach Randy Daniels retired after last season, Petersen decided to walk away from the sport as well.
"I really didn't feel like (the head coaching position) was one where I could grow the program, and I didn't think that would be fair to the kids (if I took it)," Petersen said.
Instead, Petersen elected to pursue the Centennial girls' golf opening. He was hired last fall.
"Way back when, I always felt like someday I'd coach golf," Petersen said. "I love the sport, and I play it all the time. But once I got into the basketball job, it was basically 24 hours a day all year long. It just never worked out."
Petersen has been coaching the freshman boys' golf team for the last couple of years. He is looking forward to the chance to coach girls for the first time.
"I've just had a ball with coaching the freshmen," he said. "And with D(aniels) retiring, I felt like that opened up (my time) and I could do something more for the golf program. I was really excited when that one came open.
"I know it's a world of difference between coaching boys' basketball and girls' golf, but it's an adjustment that I'm looking forward to. I'm just really excited to get out on the golf course with the girls," he added.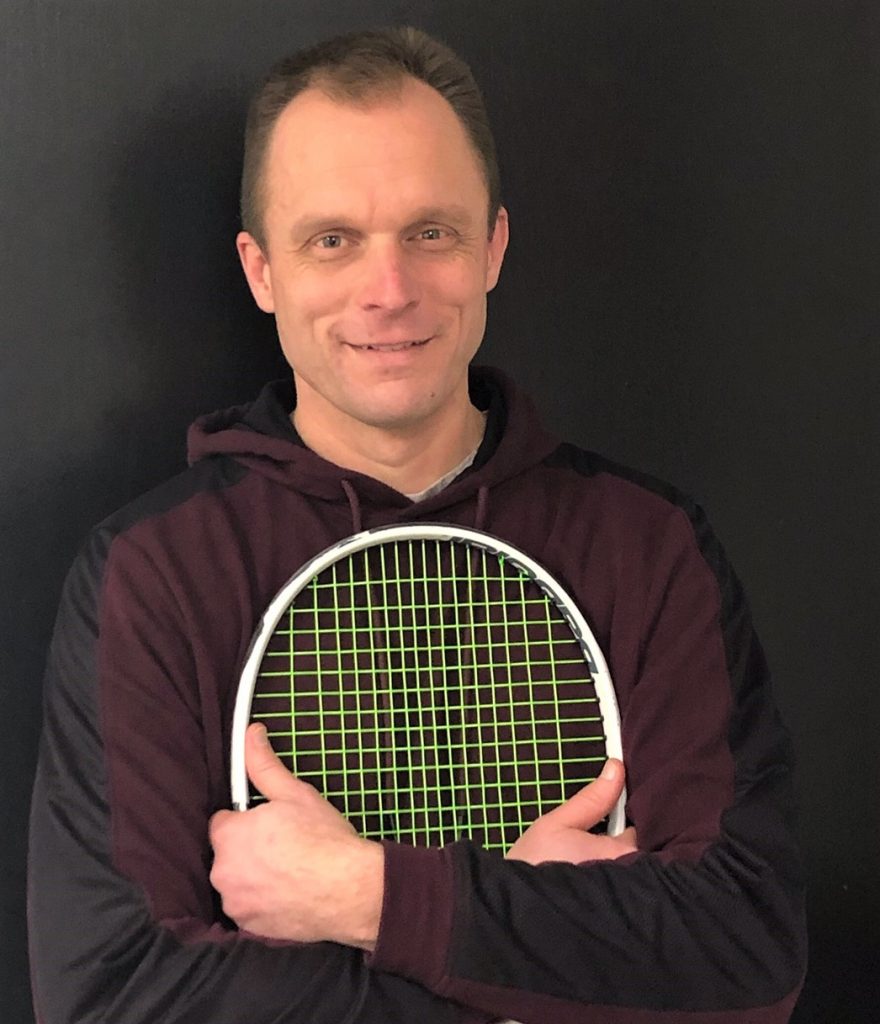 Meanwhile, the Ankeny boys' tennis position has been filled by Smith, a former Ankeny standout. He teamed up with Matt Lazear for a fifth-place finish in doubles at the Class 2A state tournament in 1993, which was the highest finish in school history at the time.
Smith has been working with the Thrive Tennis Academy at Aspen Athletic Club in Clive for the past three years hosting clinics and giving lessons. But he didn't think about coaching high school tennis until last spring, when Centennial girls' coach Emily Phommachack announced her resignation.
"She knew she was going to step down at the end of the year, and she asked me if I'd have any interest in the two positions that were opening up," Smith said. "So I talked to my family, and I just felt like I had to take the opportunity."
Smith played at Ankeny under coach Randy Ratcliff, but he learned about the sport from Dennis Hoefle during middle school. Hoefle later coached the Hawks to the Class 2A state team title in 2003.
After Hoefle passed away on Dec. 29, 2011, Daniels took over the program in 2012. Petersen became the assistant coach.
"It's sad to say, but Dennis and I played doubles the day before he passed away," Smith said. "He was just a great person that is still missed to this day."
Smith said the Ankeny coaching position combines three different things that he's passionate about.
"Obviously, I have a passion for tennis," he said. "I have a passion for Ankeny Hawk athletics, and I really enjoy leading and mentoring young adults. So being able to take all three of those passions into one opportunity is a real exciting thing for me."
The Ankeny program is trending upward after a rough start following the split into two high schools. The Hawks posted a combined record of 3-31 from 2014-16 before going 6-6 under Daniels in each of the last two years.
"I want to take the culture that my predecessors built and take it to the next step," Smith said. "I want to be able to compete with the top programs in the state."