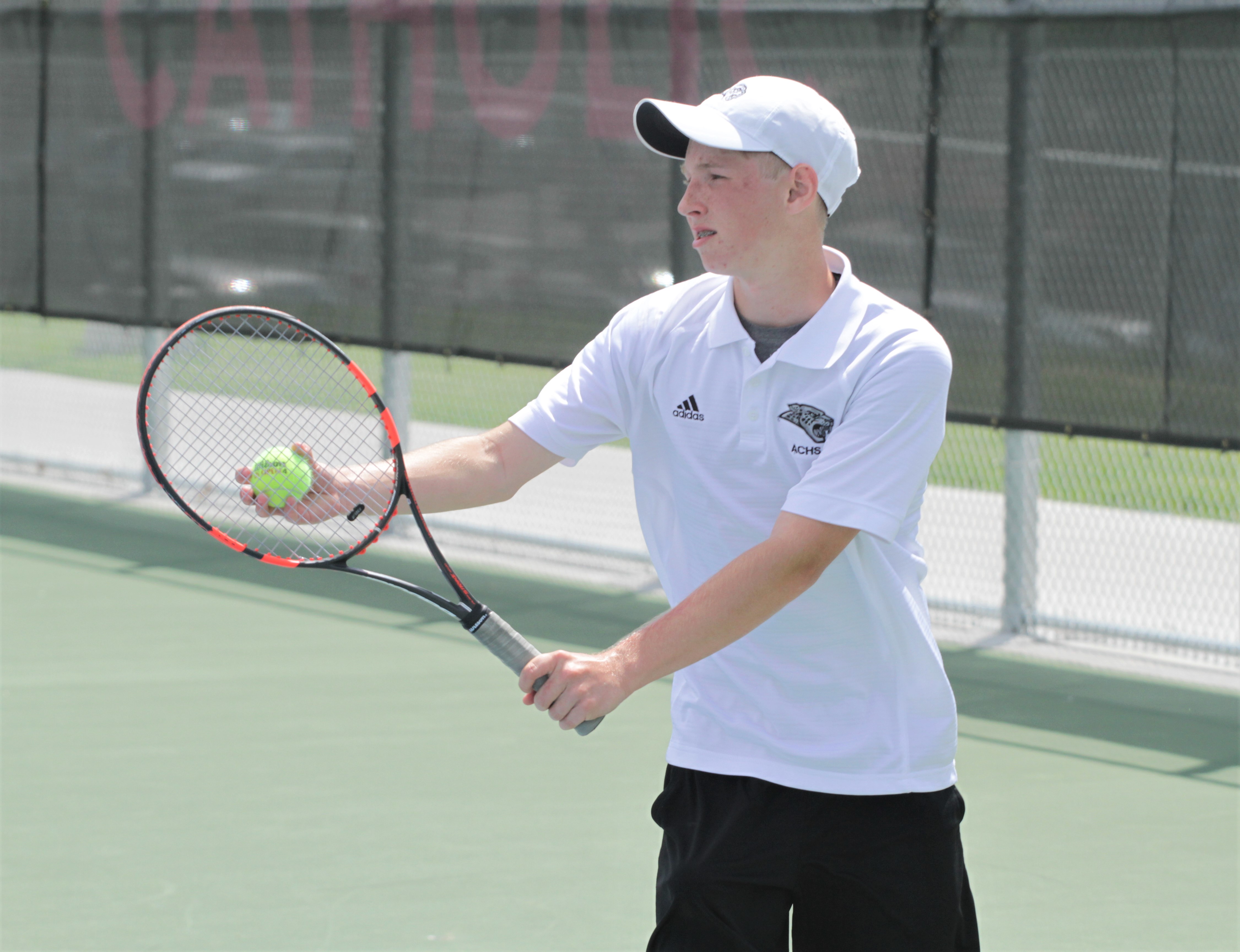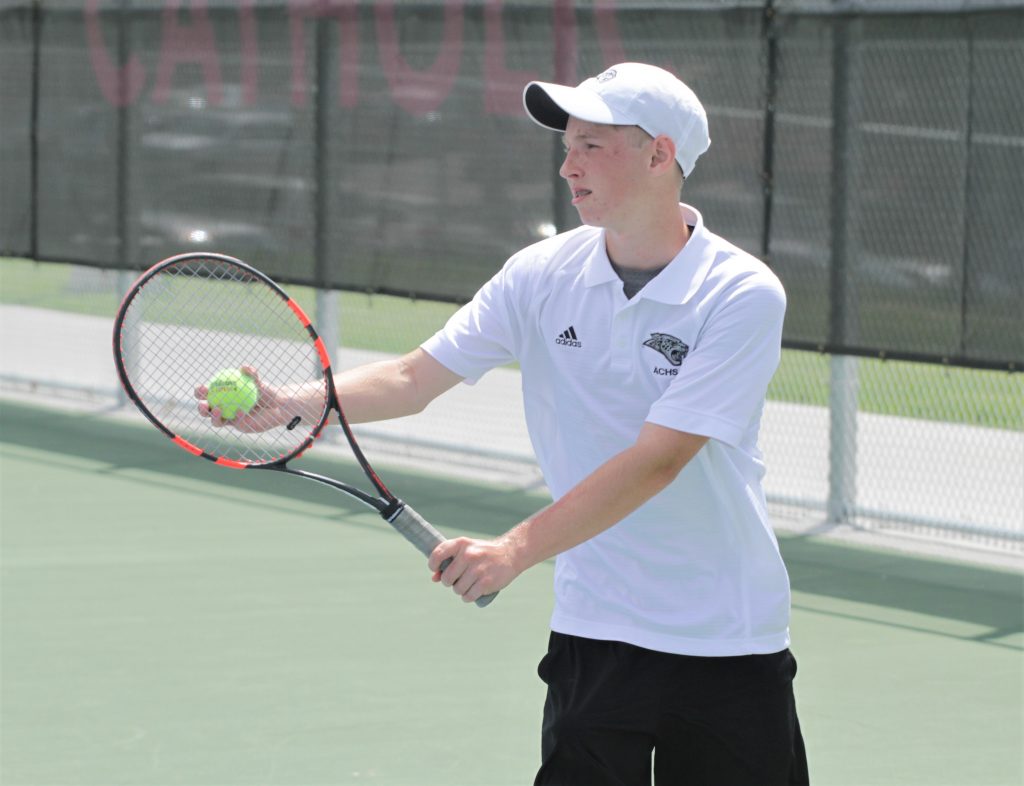 Even without one of its top players, the Ankeny Centennial boys' tennis team still rolled to an 11-0 victory at Marshalltown on Tuesday.
The Jaguars played without junior Ryan Lofgren, their No. 2 singles player.
"Ryan had a school conflict," said Centennial coach Tami Lewton, whose team improved its record to 2-0. "We were able to sweep them, but it definitely wasn't easy. Marshalltown has a pretty strong team."
Will Blevins cruised to a 6-0, 6-1 win at No. 1 singles, while Samson Densmore moved up to the No. 2 spot and posted a 6-4, 6-0 victory. Nic Mackaman made his varsity singles debut at the No. 6 position and romped to a 6-1, 6-0 triumph.
The Jaguars won third-set super-tiebreakers to capture the other singles matches. James Cole prevailed at the No. 3 spot, while Zach Petersen won at No. 4 and Joel Unick did likewise at No. 5.
The No. 1 doubles team of Densmore and Cole won in straight sets, and so did the No. 2 duo of Blevins and Petersen and the No. 3 tandem of Unick and Matt DenAdel.
Mackaman and Jonah Hegstad teamed up for a three-set victory at No. 4 doubles. The No. 5 duo of Sage Peterson and Clayton Livingston, who were playing varsity for the first time, also won in three sets.
"We were caught off guard a bit with Marshalltown's three new freshmen players, but I'm super proud of the way the guys reacted," Lewton said. "They showed some real mental fortitude by winning those five tiebreakers. It will serve us well as the season goes forward."