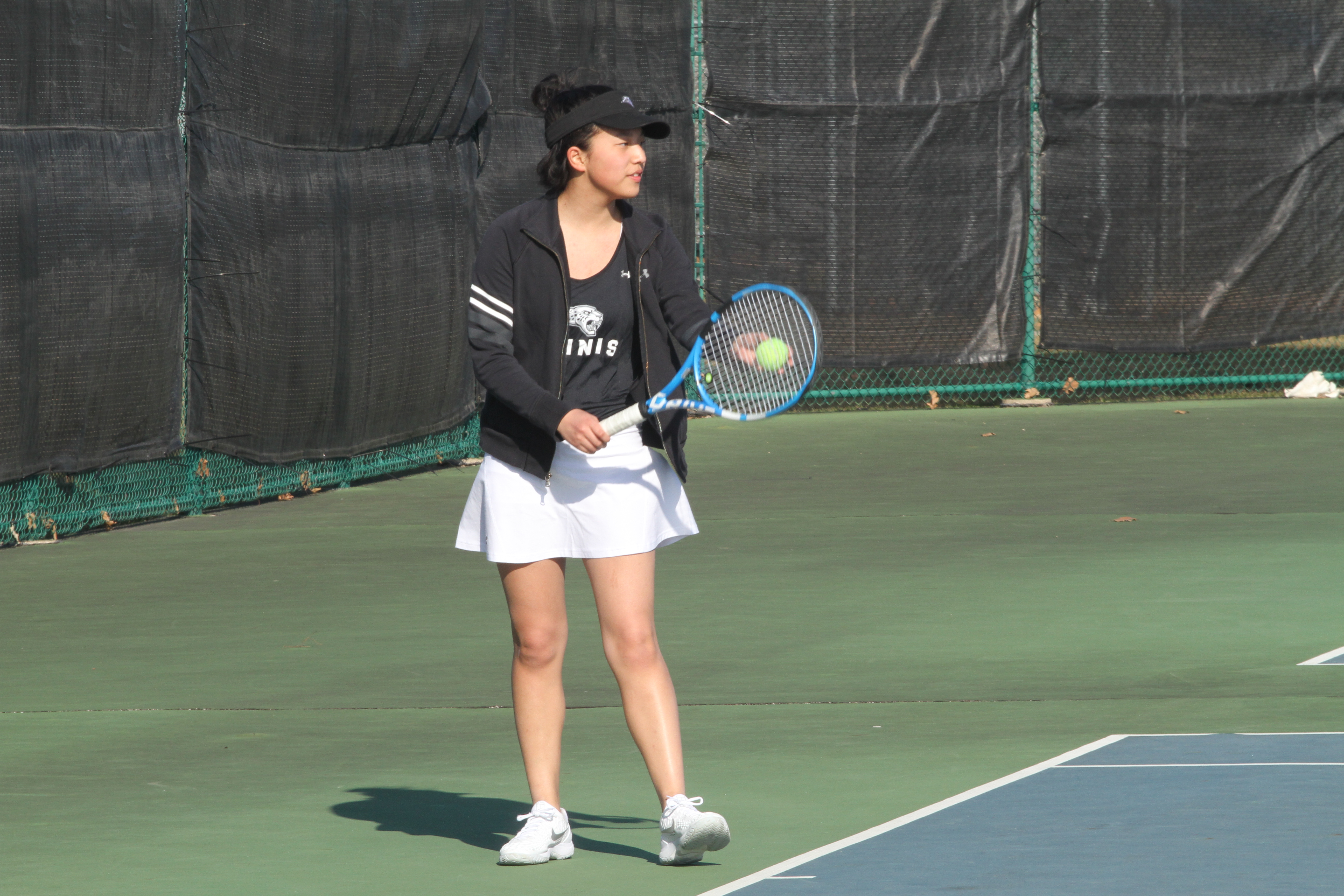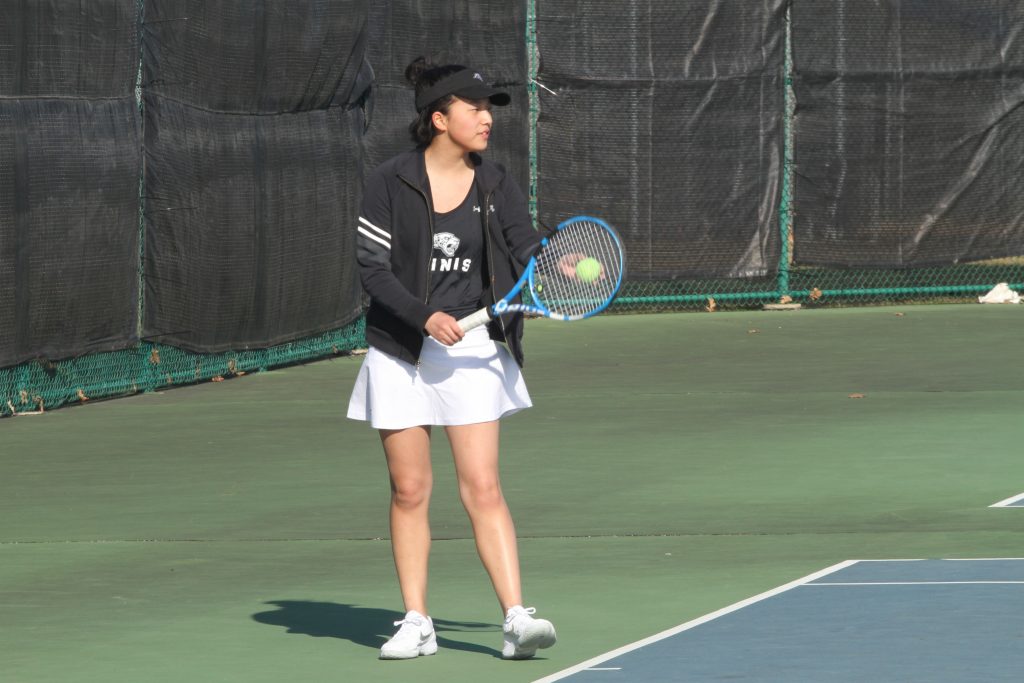 The Ankeny Centennial girls' tennis team won't have to wait long to see Johnston again.
The Jaguars dropped an 8-3 decision at Johnston in their CIML Central Conference opener on Thursday. They'll return to Johnston on Friday to compete in the Dragons' tournament.
"The girls battled a tough team," said Centennial coach Ryan Petersen, whose squad fell to 1-1 overall. "A little more work at the net and strategy and several games could have went our way."
Jordyn Gustafson had Centennial's lone win in singles. She rallied for a 3-6, 7-6, 10-6 victory over Dasha Svitashev.
"Jordyn played really well and picked up a win in the 2 hole," Petersen said.
The Jaguars got a win in straight sets from the No. 3 doubles team of Claudia Guan and Callie Bockart. The No. 5 duo of Rachel Ryan and Shelby Schultz prevailed in three sets.
Here are the match-by-match results:
Johnston 8, Centennial 3
Singles–Naanep beat A. Gustafson, 6-0, 6-2; J. Gustafson (AC) beat Svitashev, 3-6, 7-6, 10-6; Heil beat Bloom, 6-2, 6-1; Monson beat Guan, 7-6, 6-2; Johnson beat Nemmers, 6-3, 6-3; Heiser beat Bendezu, 1-6, 6-1, 10-7.
Doubles–Naanep-Monson beat A. Gustafson-J. Gustafson, 7-6, 6-3; Svitashev-Heil beat Bloom-Nemmers, 6-2, 6-4; Guan-Bockart (AC) beat Johnson-Heiser, 7-5, 6-4; Uitenbroek-Madson beat Bendezu-Bryan, 6-0, 6-2; Ryan-Schultz (AC) beat Larson-Chander, 4-6, 6-0, 10-4.