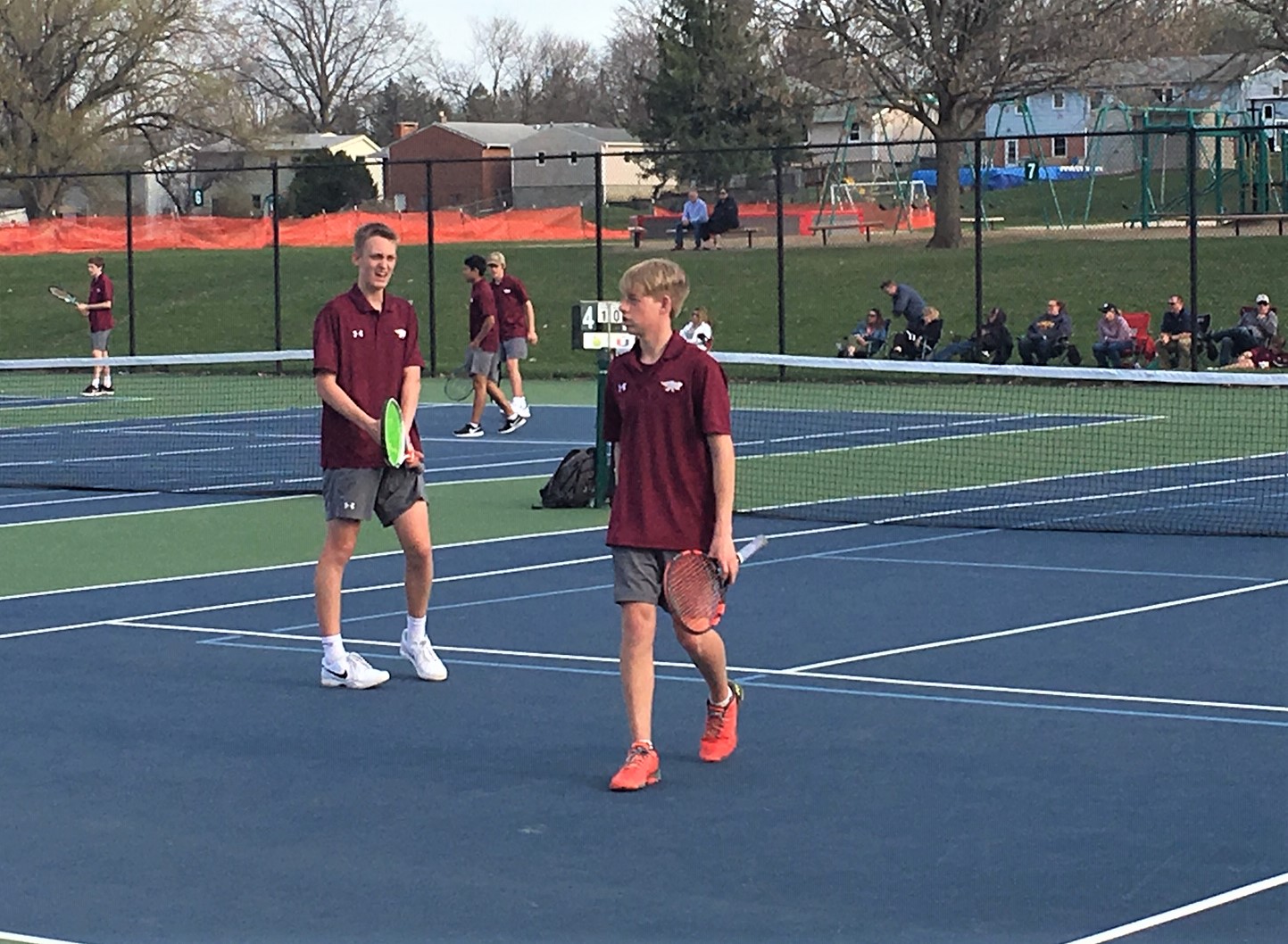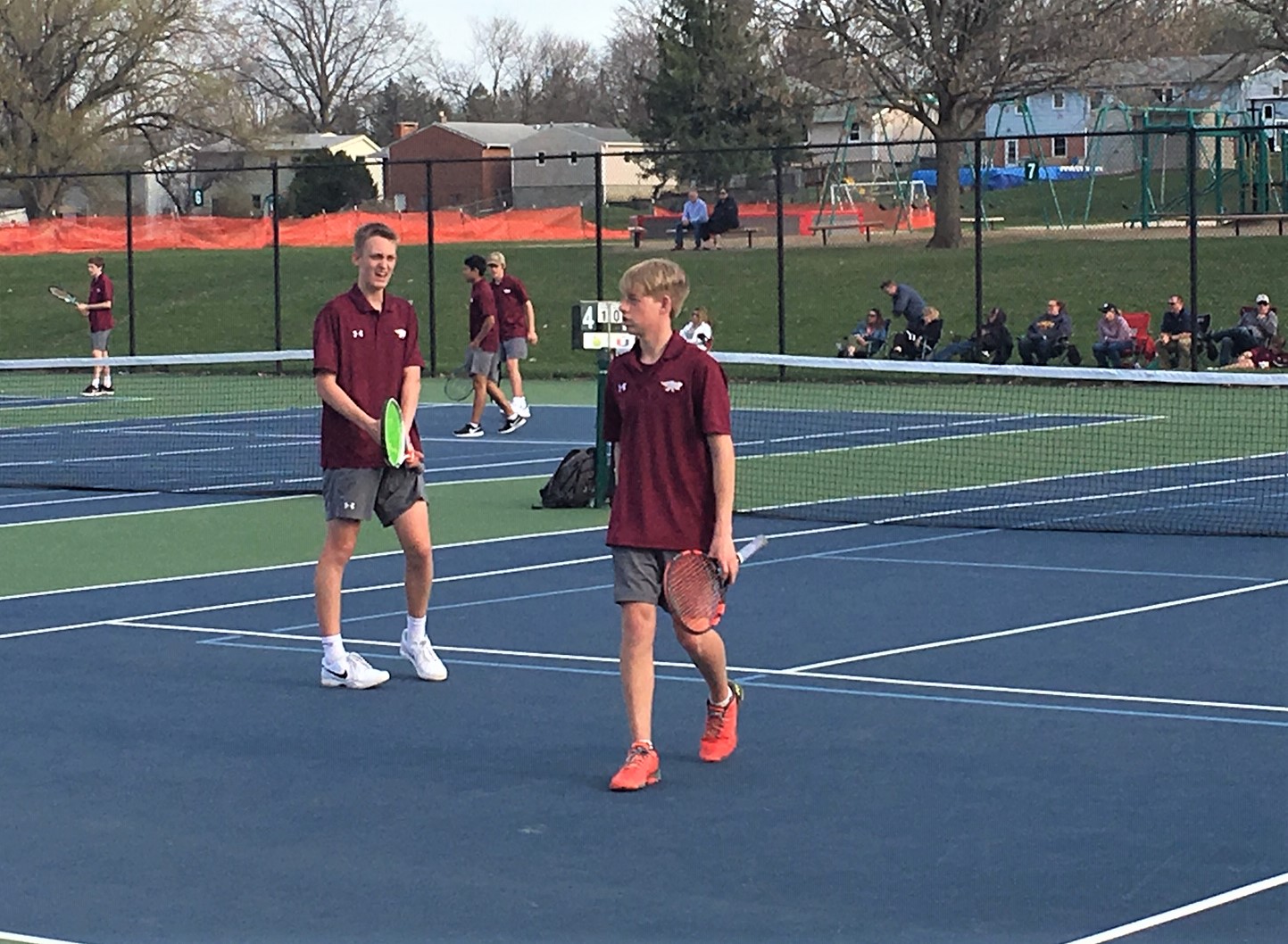 The Ankeny boys' tennis team has been struggling to win the close matches in its recent meets.
On Monday, the Hawks found a way to get over the hump and posted an 8-3 victory at Urbandale. They improved their records to 1-1 in the CIML Central Conference and 2-3 overall.
"We lost our last two meets primarily due to tiebreakers and doubles," said Ankeny coach Steve Smith, whose team was coming off 7-4 losses to Dowling Catholic and Norwalk. "We inverted that against Urbandale and won four of the six tiebreakers and four of the five doubles matches."
Ian Ferree won a pair of close matches for the Hawks. He posted a 6-2, 6-7, 10-8 victory over Lucas McCannon in the No. 5 singles match.
Ferree then teamed up with Jacob Schon to defeat McCannon and Cade Hoover, 6-2, 4-6, 10-8, at No. 3 doubles.
"Ian squeaked out the two third-set super-tiebreakers," Smith said.
Luke Parkinson, Jake McCann and Cameron Bush also won their singles matches for Ankeny. Parkinson rolled to a 6-0, 6-0 win over Max Rose at the No. 2 spot.
"Luke continued his strong play and soundly beat a talented freshman," Smith said.
Here are the match-by-match results:
Ankeny 8, Urbandale 3
Singles–Halstead (U) beat Davis, 6-0, 7-6; Parkinson beat Rose, 6-0, 6-0; McCann beat Vepa, 7-6, 6-2; C. Bush beat Drury, 6-1, 6-0; Ferree beat McCannon, 6-2, 6-7, 10-8; Hoover (U) beat Lee, 6-4, 4-6, 10-5.
Doubles–Davis-Parkinson beat Halstead-Rose, 6-3, 6-4; McCann-C. Bush beat Vepa-Drury, 6-0, 6-3; Ferree-Schon beat McCannon-Hoover, 6-2, 4-6, 10-8; Lee-Wu beat Rice-Miller, 6-3, 6-3; Becker-Connelly (U) beat M. Bush-Fine, 6-3, 6-1.