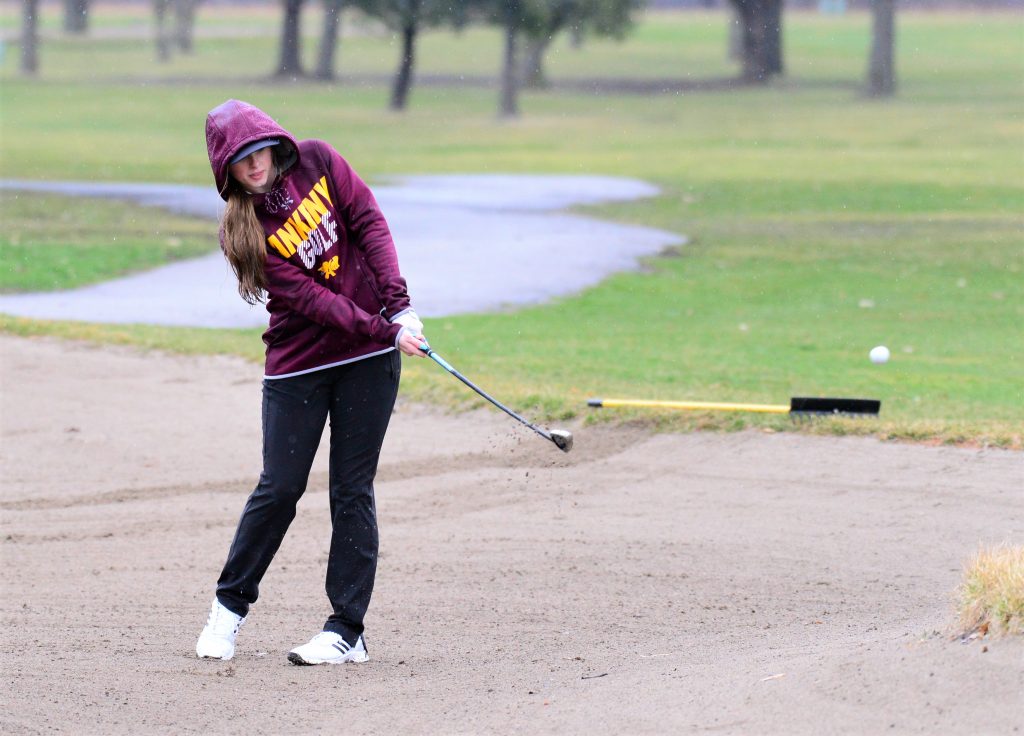 Monday was the start of a busy week for the Ankeny girls' golf team.
The Hawkettes, who will host a dual meet against Johnston on Tuesday before hosting the Toni Dickey Invitational on Thursday, placed ninth among 16 teams in the Lamson Invitational at Willow Creek.
"We met one of our team goals, which was to break 400 in an 18-hole invite.  And we did just that, by shooting a 399," said Ankeny coach Seth Hagarty. "I am so proud of how hard these girls work during practice and even during meets. This proves that we can do it–now we just need to keep improving, so we are doing that more consistently." 
Jaci Webb carded an 83 to lead Ankeny. She placed fifth as an individual.
Kelsey Hensen had a 96 for the Hawkettes, which set a personal record.
"She has taken lots of strides since she joined the team as a freshman," Hagarty said of Hensen. "You can tell she is enjoying playing and now she is finding some success, so that only motivates her even more!"
Hannah Loftus and Rachel Moore each shot a 110. Their scores helped the Hawkettes reach their goal.
"Everyone on the team is improving right now, so we are trending in the right direction," Hagarty said.
Host Valley won the tournament with a 326. Bettendorf shot a 344 to place second.
Paige Hoffman of Valley fired a 72 to earn medalist honors. Shannyn Vogler of Bettendorf was the runner-up with a 74.