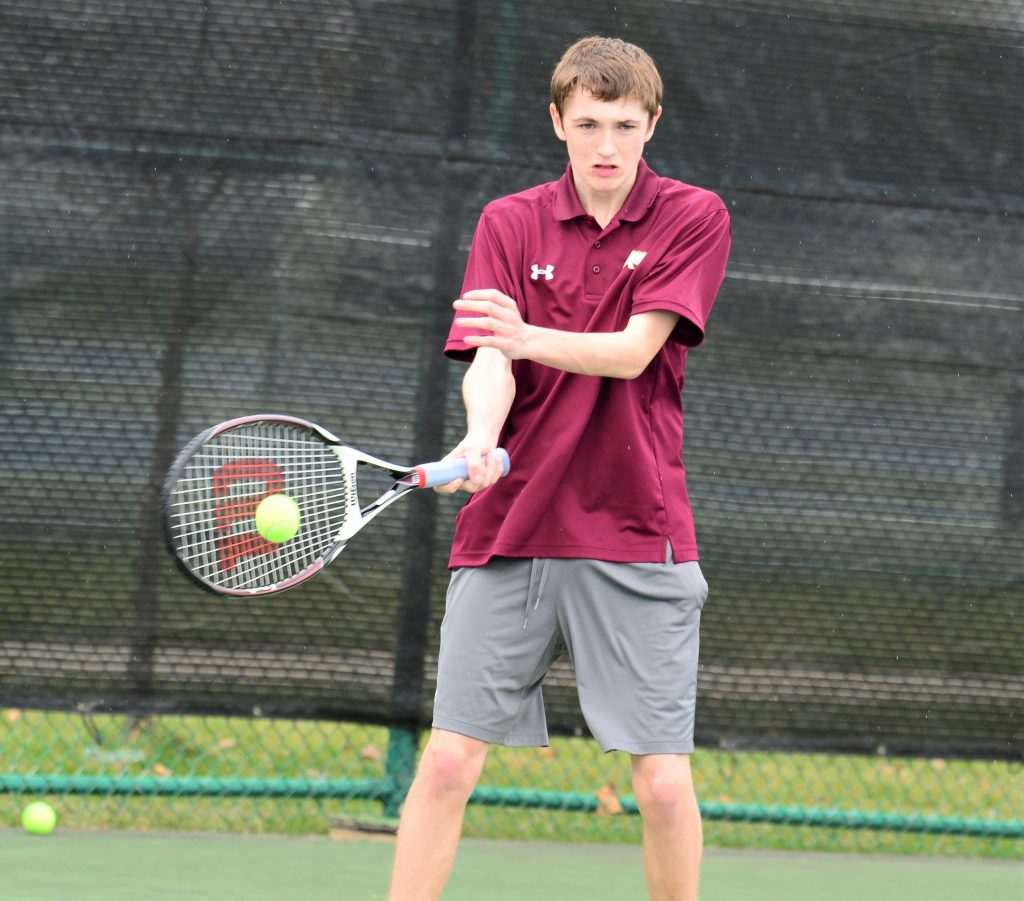 An amazing comeback by Ankeny's No. 1 doubles team wasn't enough to prevent the Des Moines Roosevelt boys' tennis team from posting a 6-5 victory at the Waveland courts on Tuesday.
The Roughriders (3-1) prevailed despite losing four of the five matches that went to a decisive third set.
"I was really happy with how we played," said Ankeny coach Steve Smith, whose squad dropped to 2-4 on the season. "We came within two points of beating a good Roosevelt team."
Ankeny's Luke Parkinson and Cameron Bush won both their singles and doubles matches. Parkinson teamed up with Cade Davis for a 0-6, 7-6, 10-6 victory at No. 1 doubles.
"Luke and Cade lost eight of their first nine games in doubles before coming back to win two straight tiebreakers to win the match," Smith said.
Three of the Hawks' five wins came against Roosevelt's top two players, Sam Brown and Chase Kozlowski.
"They have two tremendous freshmen at the 1 and 2 spots," Smith said. "We were pretty pumped to win three of the four matches and compete well in the fourth match against those two extremely talented tennis players."
Here are the match-by-match results:
D.M. Roosevelt 6, Ankeny 5
Singles–Brown (R) beat Davis, 6-4, 6-2; Parkinson (A) beat Kozlowski, 6-4, 4-6, 10-4; VanderLinde (R) beat McCann, 6-4, 6-0; C. Bush (A) beat Dotson, 6-2, 2-6, 10-4; Speck (R) beat Ferree, 6-1, 3-6, 10-8; Chungath (R) beat Schon, 6-4, 6-2.
Doubles–Davis-Parkinson (A) beat Brown-VanderLinde, 0-6, 7-6, 10-6; McCann-C. Bush (A) beat Kozlowski-Dotson, 6-4, 4-6, 10-7; Speck-Garner (R) beat Ferree-Schon, 6-4, 7-6; Lee-Wu (A) beat Chungath-Copeland, 6-4, 6-1; Russell-Westin (R) beat M. Bush-Fine, 6-1, 6-2.