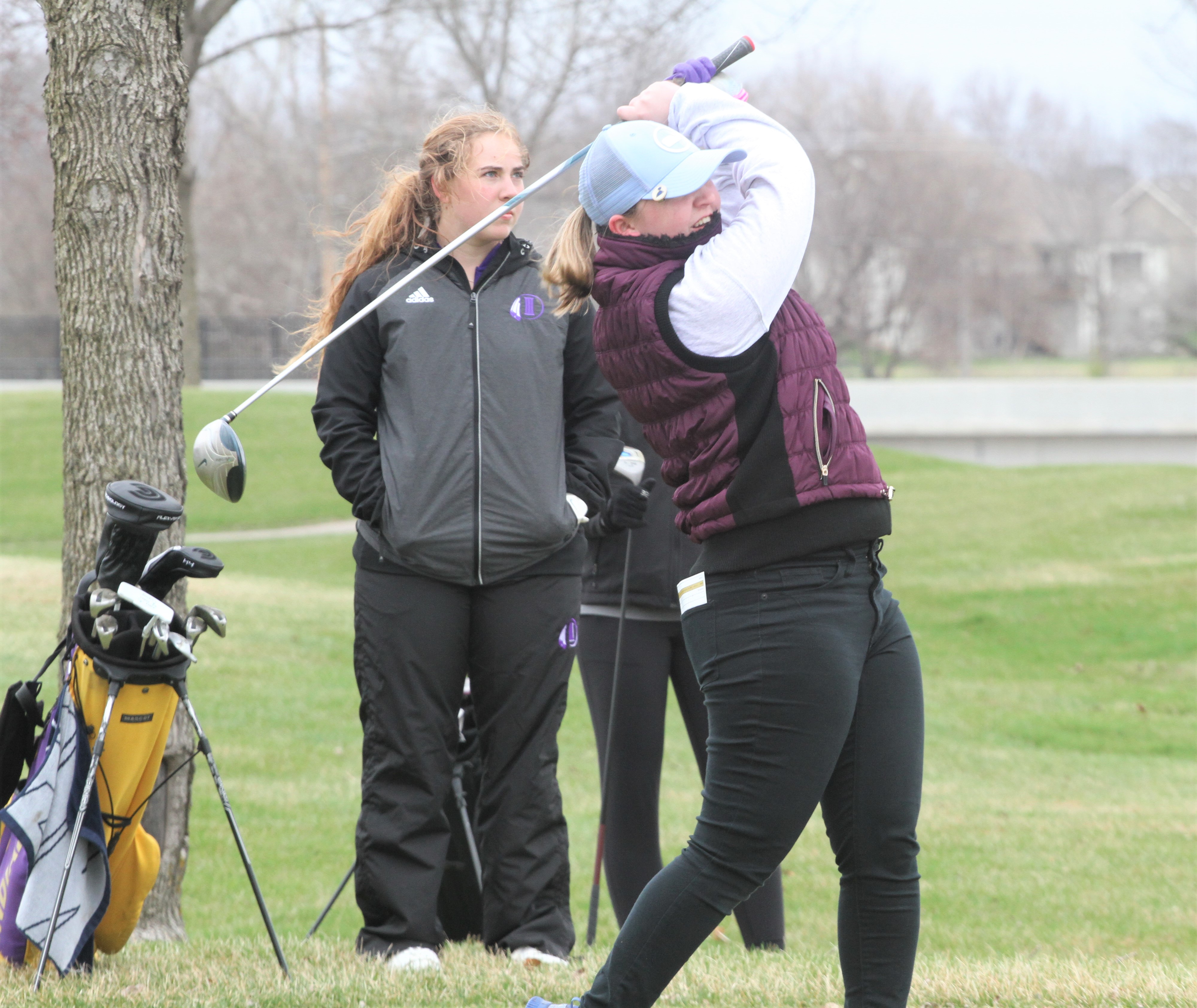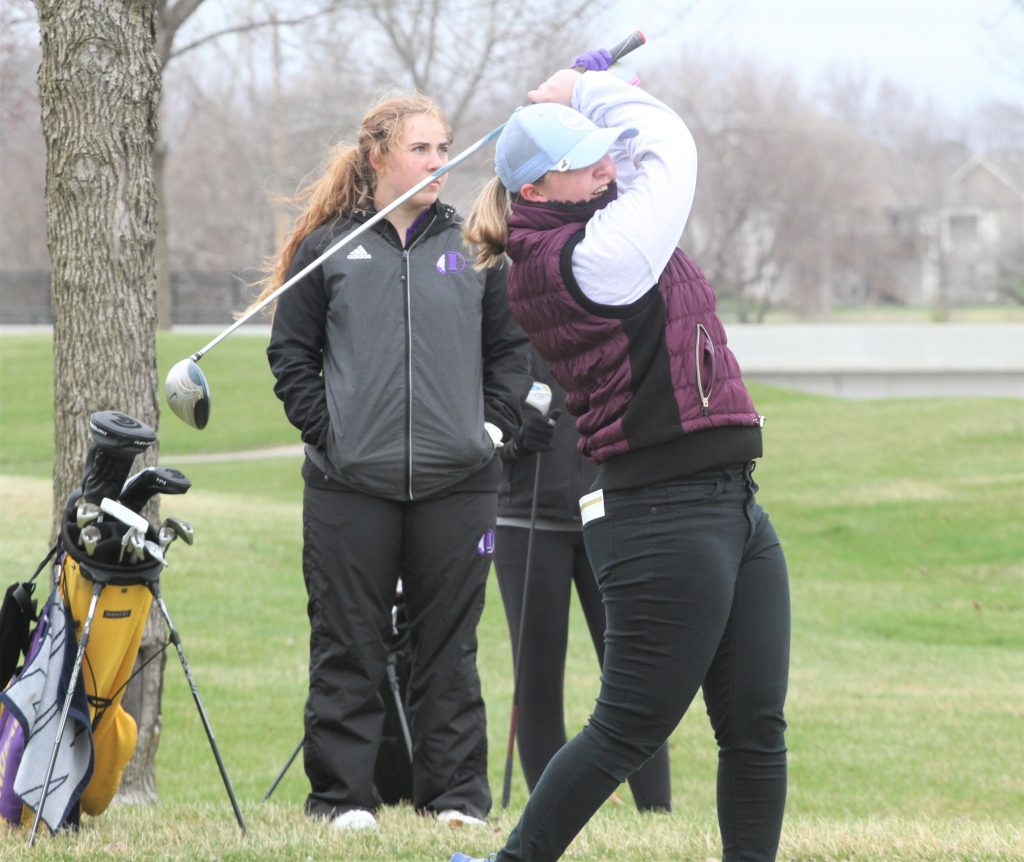 There's no secret to the Ankeny girls' golf team's success.
The Hawkettes are simply working hard.
"The entire team–varsity to JV–have been working very hard at all aspects of their game, and it's starting to pay off," said Ankeny coach Seth Hagarty. "We will keep working and keep grinding and hopefully these results will continue to happen."
Ankeny improved its records to 2-0 in the CIML Central Conference and overall with a 204-221 victory over visiting Johnston on Tuesday at Otter Creek Golf Course. The Hawkettes had finished 16 strokes behind Johnston at the Lamson Invitational on Monday at Willow Creek.
"The weather was beautiful today," Hagarty said. "It was a bit windy, but the temps were great and the scoring was there for the taking."
Jaci Webb carded a 44 to earn medalist honors for the third time this season. Teammate Kelsey Hensen was the runner-up with a 50.
"Jaci started out rough on the first two holes, but bounced back nicely with a par on No. 3 and then a birdie on No. 5," Hagarty said.
Rachel Moore and Caroline Price each shot a 55 for Ankeny. Lexi Russell had a 60, and Madi McCormick added a 66.
The Hawkettes will host the Toni Dickey Invitational on Thursday.