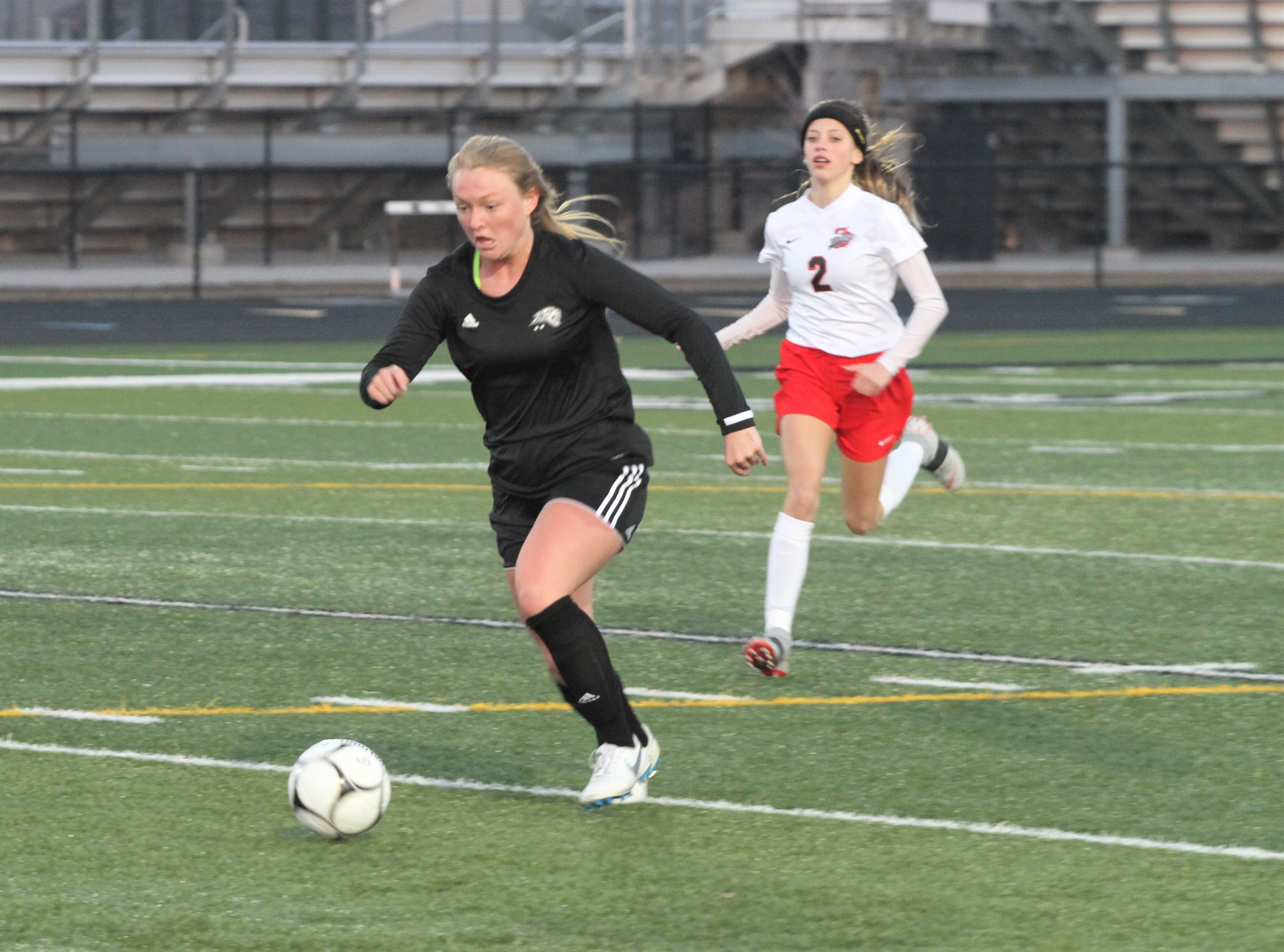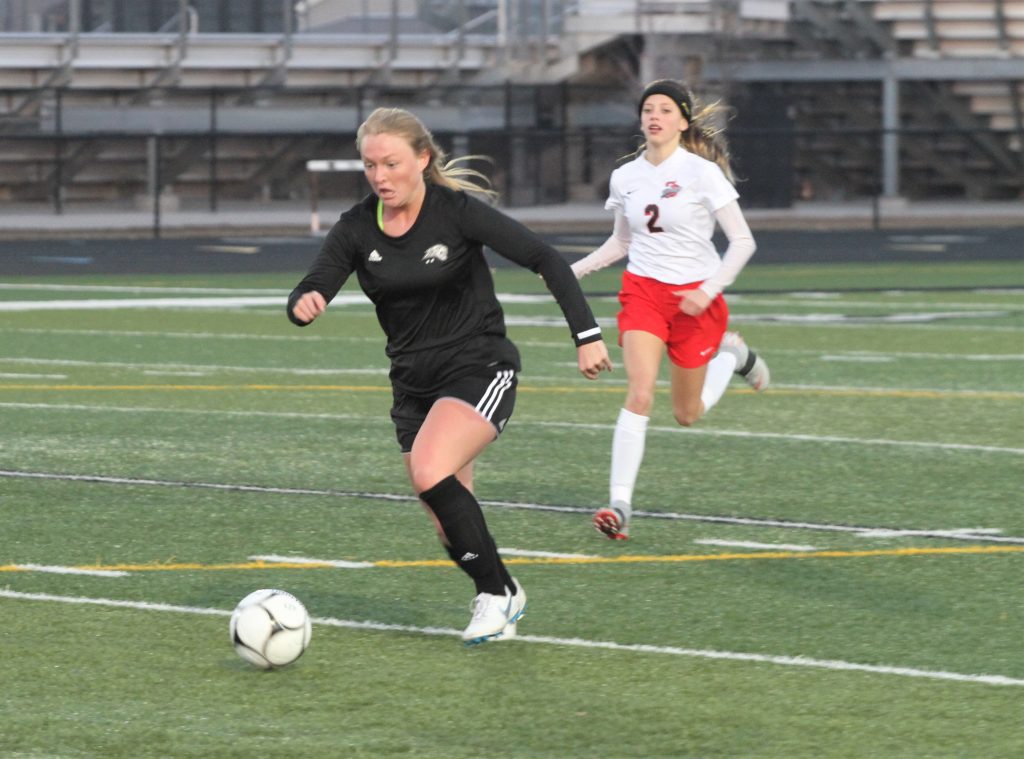 The Ankeny Centennial girls' soccer players spent more time on the bus Tuesday than they did on the field.
The second-ranked Jaguars traveled to Ottumwa for a non-conference game and needed just 40 minutes to complete a 12-0 victory. The contest ended at halftime via the 10-goal mercy rule.
"The girls kept the ball well, and we stayed organized for the entire game," said Centennial coach Chris Allen. "We really worked on developing relationships out on the field with one another, and I felt the girls did a really good job of executing."
Sophomore Meghan White opened up the scoring just 2 minutes into the game. She eventually finished with three goals and two assists.
Carlie Jensen and Lizzy Johnson also had hat tricks for the Jaguars, who are now 4-0 on the season and have outscored their opponents by a 26-0 margin.
"The ball was moving around well," Allen said. "A couple of the goals came from Lizzy on defense."
Miranda Wood had a goal and two assists in the win. Kenzie Langstraat and Elizabeth Overberg each contributed a goal and an assist, while Grace Meador and Gillian Nithang each added two assists.
"Gillian had a couple of good goal-scoring opportunities as well that the keeper made some nice saves on," Allen said.
Ottumwa fell to 1-6 on the season.
The Jaguars will host No. 7 Bettendorf (4-2) on Thursday.