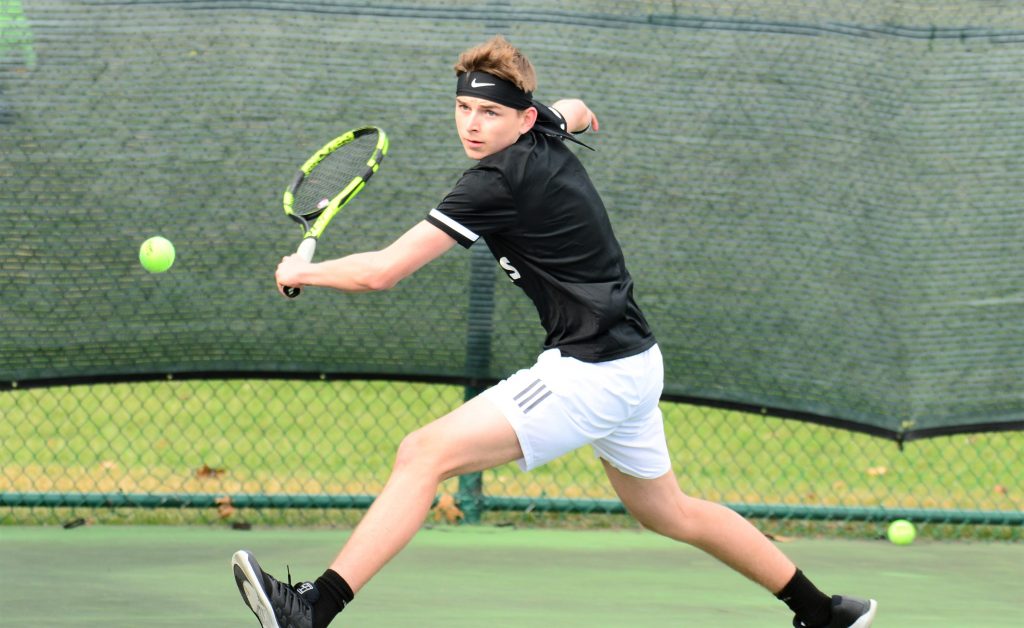 The Ankeny Centennial boys' tennis team will have to wait a little longer to get some revenge against Waukee.
The sixth-ranked Jaguars dropped a 10-1 decision at No. 4 Waukee in a battle of undefeated teams on Tuesday. The final score was misleading–seven of the 11 matches went to a decisive third set, and the Warriors won six of them.
"Waukee has been our nemesis for the last few seasons," said Centennial coach Tami Lewton, whose team dropped a 5-3 decision to the Warriors in the quarterfinals of last year's Class 2A state team tournament. "We thought we had the team to beat them this year, and actually the scores prove we were right. We lost all but one of the third-set tiebreakers. Had we won five of those, we would have won. Losing a match by a difference of 2-5 points is tough. Hopefully, it will be just the motivation to take them at state, which is when it really matters."
Waukee raised its record to 4-0 on the season. The loss dropped Centennial to 4-1.
The Jaguars' lone victory came at No. 4 doubles, where Nic Mackaman and Matt DenAdel rallied for a 5-7, 7-6, 1-0 win over the Waukee duo of Eric Stradling and Wyatt Karras.
"A huge shoutout to Matt and Nic for pulling out their tiebreaker and winning their match," Lewton said. "We know now that we can do it. We just need to close out each match."
Here are the match-by-match results:
Waukee 10, Centennial 1
Singles–Ecklund beat Blevins, 6-4, 0-6, 1-0; Burmeister beat Lofgren, 6-1, 6-1; Fouts beat Densmore, 3-6, 7-6, 1-0; Danna beat Cole, 6-3, 0-6, 1-0; Mekala beat Peterson, 6-1, 6-0; Rayasam beat Unick, 6-2, 6-1.
Doubles–Ecklund-Burmeister beat Blevins-Lofgren, 6-2, 1-6, 1-0; Fouts-Danna beat Densmore-Cole, 7-6, 3-6, 1-0; Mekala-Rayasam beat Peterson-Unick, 6-3, 6-0; Mackaman-DenAdel (AC) beat Stradling-Karras, 5-7, 7-6, 1-0; Severson-Urban beat Livingston-Hegstad, 4-6, 6-0, 1-0.