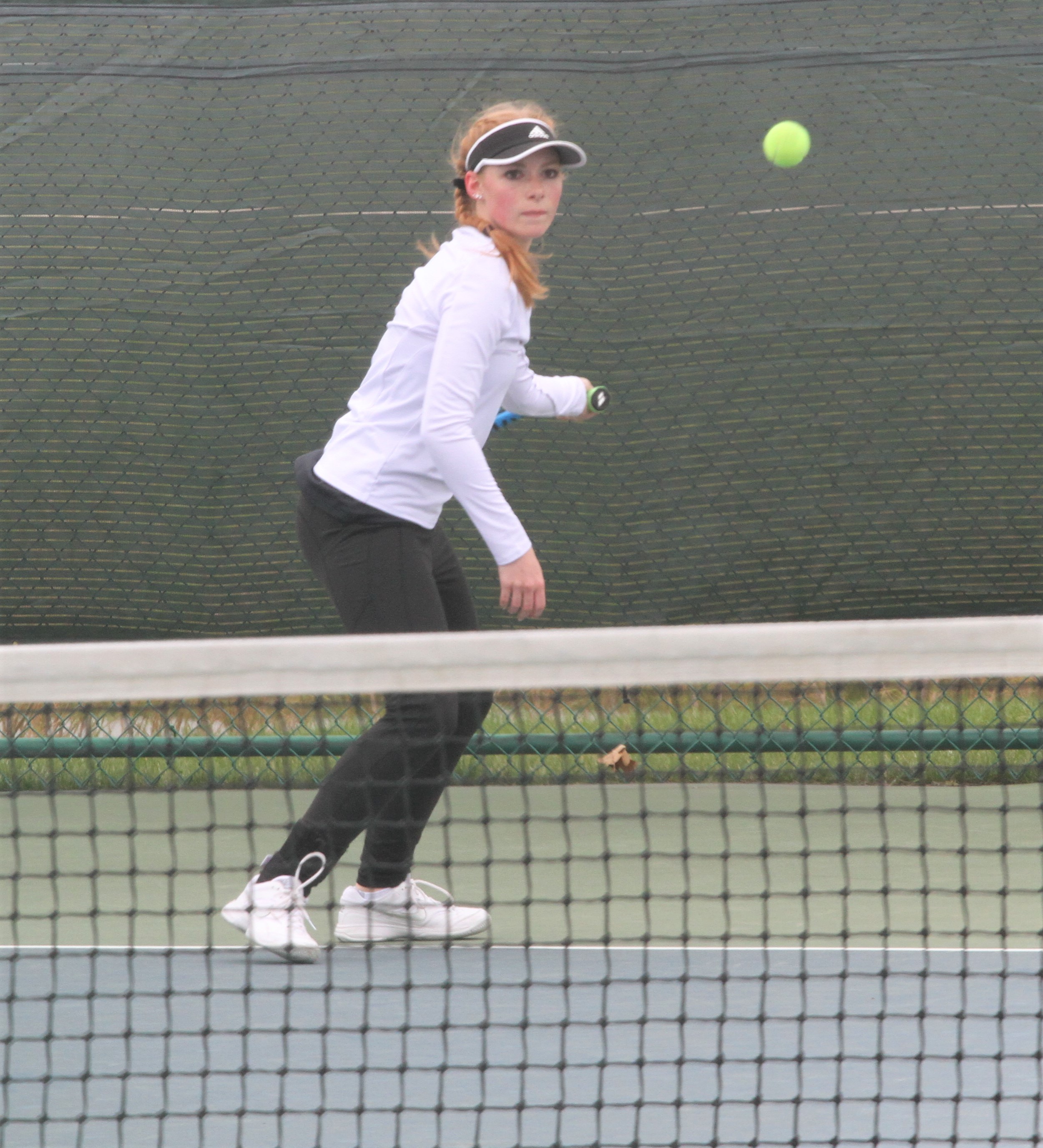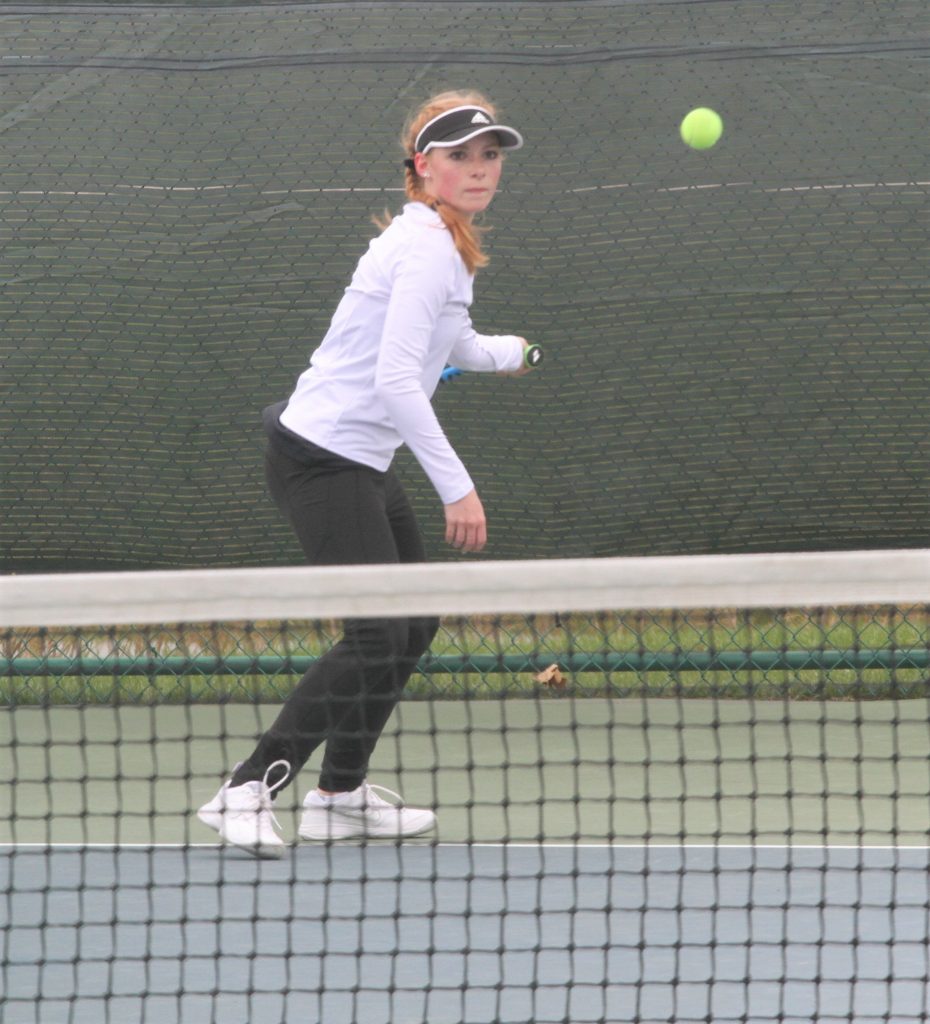 Ankeny Centennial's Callie Bockart and Shelby Schultz accomplished something on Thursday that no other doubles team has been able to do this season against the Dowling Catholic girls' tennis team.
Bockart and Schultz teamed up for a 0-6, 7-5, 14-12 victory in the No. 5 doubles match against the visiting Maroons at the Prairie Ridge courts. It was Dowling's first doubles loss and only its second match loss of the season.
"The girls played really well," said Centennial coach Ryan Petersen. "Shelby and Callie battled back after losing 0-6 in the first set to win in a super-tiebreaker."
Dowling won the other 10 matches to post a 10-1 victory in the CIML Central Conference dual meet. The Maroons, who reached the semifinals of the Class 2A state team tournament a year ago, improved to 5-0 on the season.
The Jaguars dropped to 0-3 in the conference and 4-3 overall.
Here are the match-by-match results:
Dowling Catholic 10, Centennial 1
Singles–Chleborad beat A. Gustafson, 6-3, 6-4; Szalay beat J. Gustafson, 6-1, 6-0; Sackett beat Bloom, 7-5, 6-1; Klein beat Guan, 6-3, 6-3; Greenslade beat Bendezu, 6-0, 6-2; Valverde beat Bockart, 6-1, 6-2.
Doubles–Chleborad-Szalay beat A. Gustafson-J. Gustafson, 6-3, 6-0; Sackett-Klein beat Bloom-Guan; Greenslade-Valverde beat Bendezu-Ryan, 6-4, 6-2; Triplett-Dougherty beat Bryan-Kaiser, 6-4, 6-3; Bockart-Schultz (AC) beat Spanovic-Schoenfelder, 0-6, 7-5, 14-12.