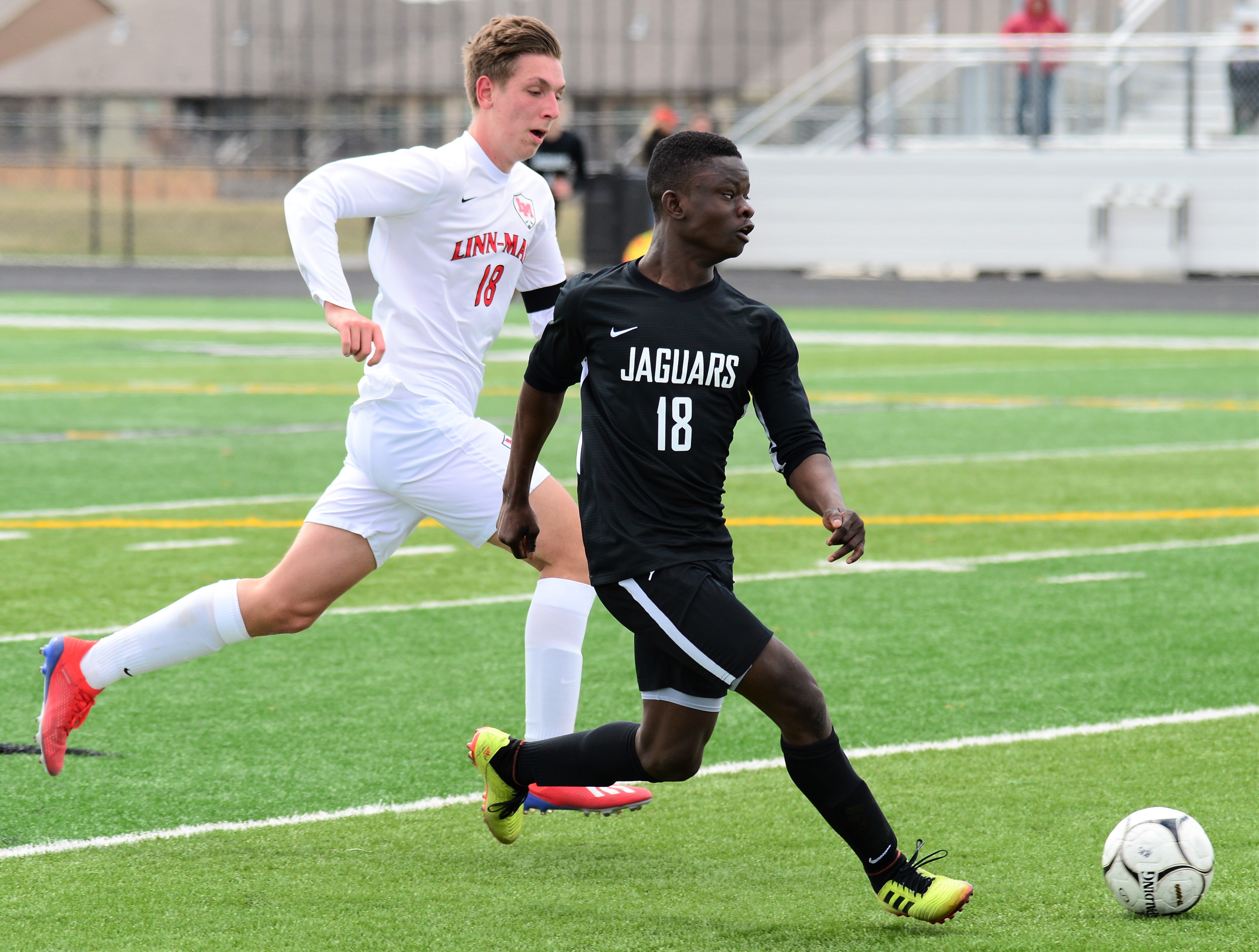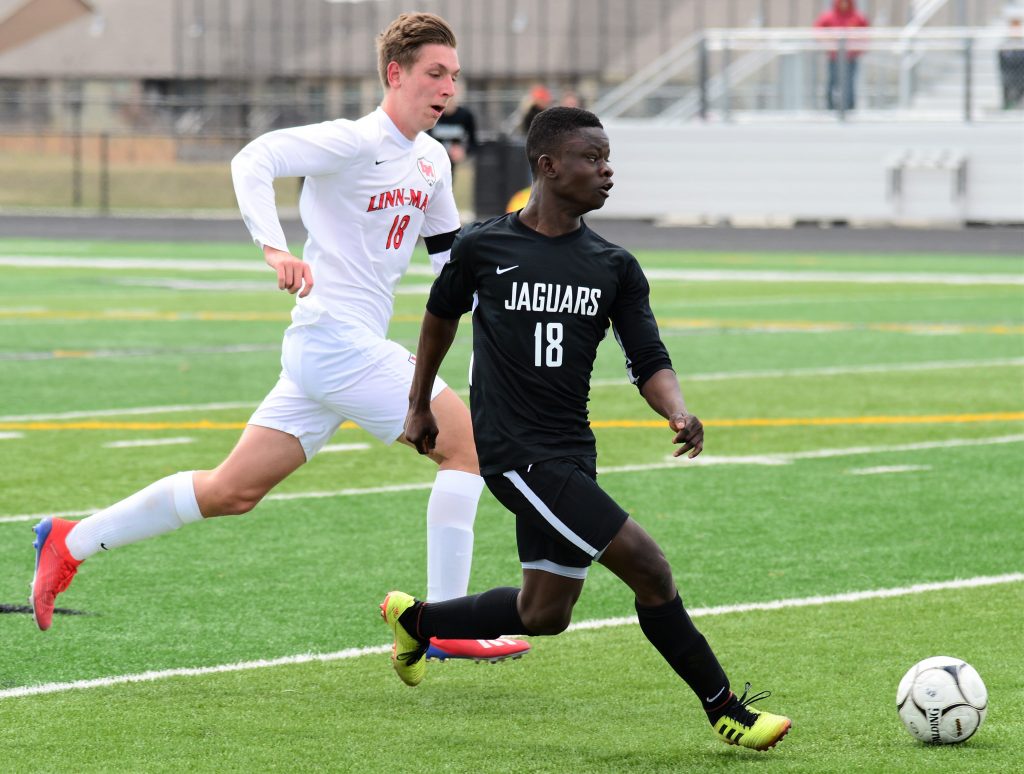 After rising to No. 2 in the latest Class 3A rankings, the Ankeny Centennial boys' soccer team opened CIML Central Conference play with a 3-0 victory at No. 16 Ames on Thursday.
Nick Ashton, Michael Brandt and Will Overberg each had a goal and an assist in the win. Michael Poitry was also credited with an assist.
"It was a really good win," said Centennial coach Brian Duax. "It was a total team effort. It was nice to not allow a goal–we didn't really even allow many shots that were dangerous."
The Jaguars raised their overall record to 9-1 with their sixth straight victory. The loss ended a five-game winning streak for Ames, which dropped to 5-2 on the season.
"It could've gone better for us," Little Cyclones coach Chad Zmolek told the Ames Tribune. "We had some good looks we could've maybe finished, but it also could've been a lot worse."
Brandt opened the scoring in the 22nd minute. Overberg then added another goal just 2 minutes later, giving Centennial a 2-0 lead at halftime even though the Little Cyclones had the wind at their backs in the first half.
"Coach Z does a really good job of making sure that they're disciplined, and they all know their role defensively," Duax said. "They're always hard to break down. But once you get one (goal), it tends to open them up a little bit and they come out of their shell a little bit, and that's exactly what happened."
The game was never in doubt after Ashton scored the Jaguars' third goal just 37 seconds into the second half. Ames hardly pressed for the remainder of the contest.
"They're well-trained, they're disciplined and eventually that'll win out," Zmolek said of the Jaguars.