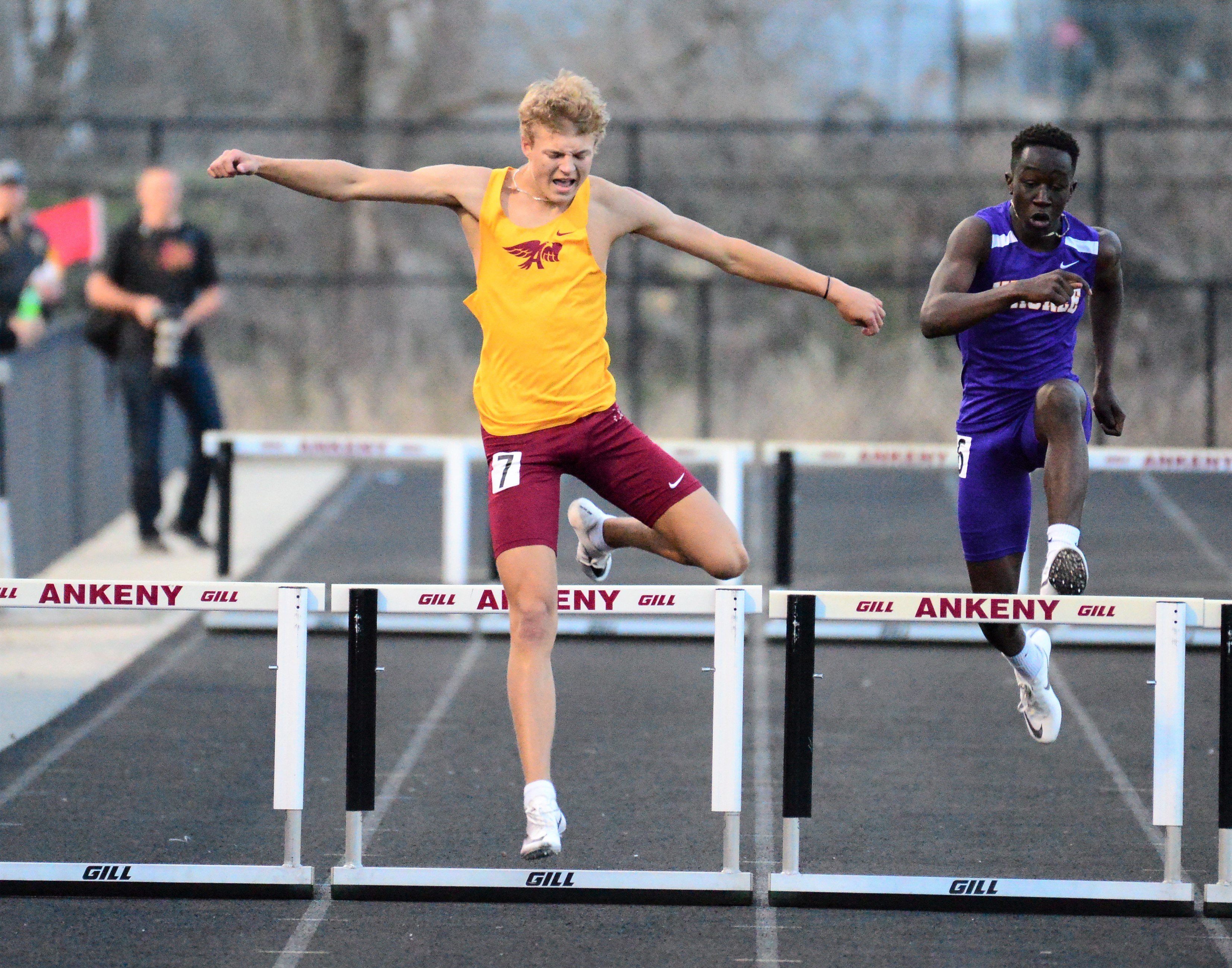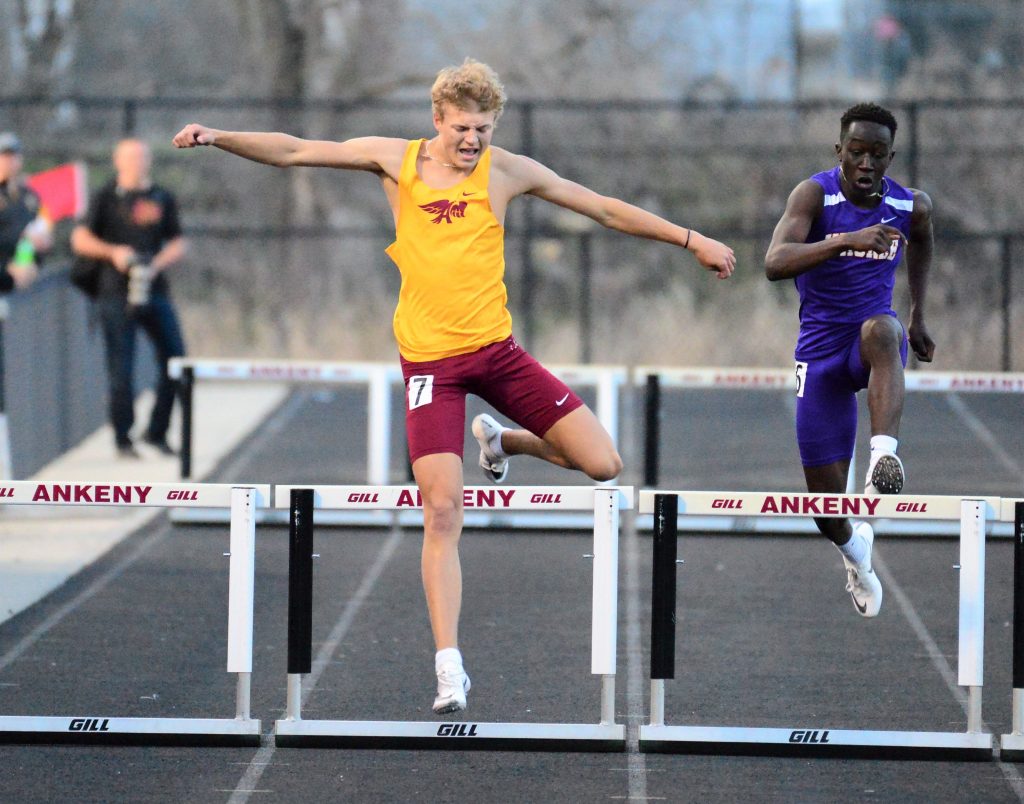 The Ankeny Centennial boys' track team won four events at the Waukee Invitational on Thursday, while crosstown rival Ankeny captured three.
The Jaguars placed third in the Class AA division with 99 points. The Hawks finished sixth in the eight-team field with 68.
Waukee easily won the meet for the sixth straight year, racking up 186 points. Indianola was second with 107.
Centennial's Austin Jones won the 400 in a time of 52.72 seconds. Teammate Carter Reddel took the high jump at 5 feet 8 inches.
The Jaguars won the sprint medley relay in a time of 1:38.54. They also took the 4×100 relay in 44.66 seconds.
Ankeny's Jalen Elwell won the 800 in 2:04.37. Teammate Ethan Norgaard was third in the same event in 2:06.48.
Mason Thompson took the 400 hurdles. He posted a time of 58.43 seconds.
The Hawks also won the shuttle hurdle relay. They were clocked in 1:02.17.
Ankeny's Anyoun Anyoun was the runner-up in the 400, posting a time of 52.83. The Hawks also placed second in the 4×200 relay in 1:32.81.
The Jaguars got third-place finishes from Nathan Wilde in the 100 (11.54), Derek Boike in the 200 (23.47) and Nick Sash in the 1,600 (4:48.44).