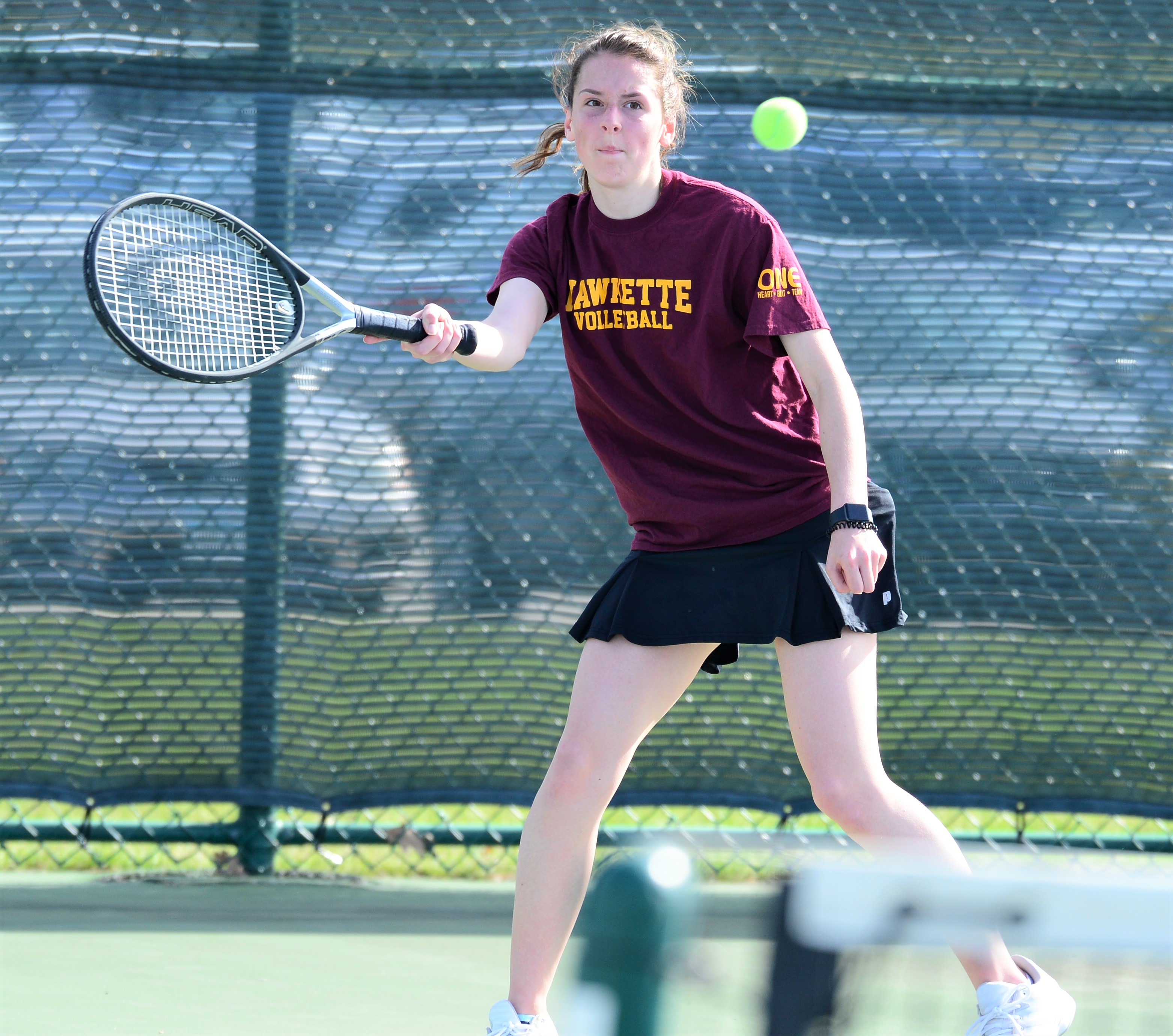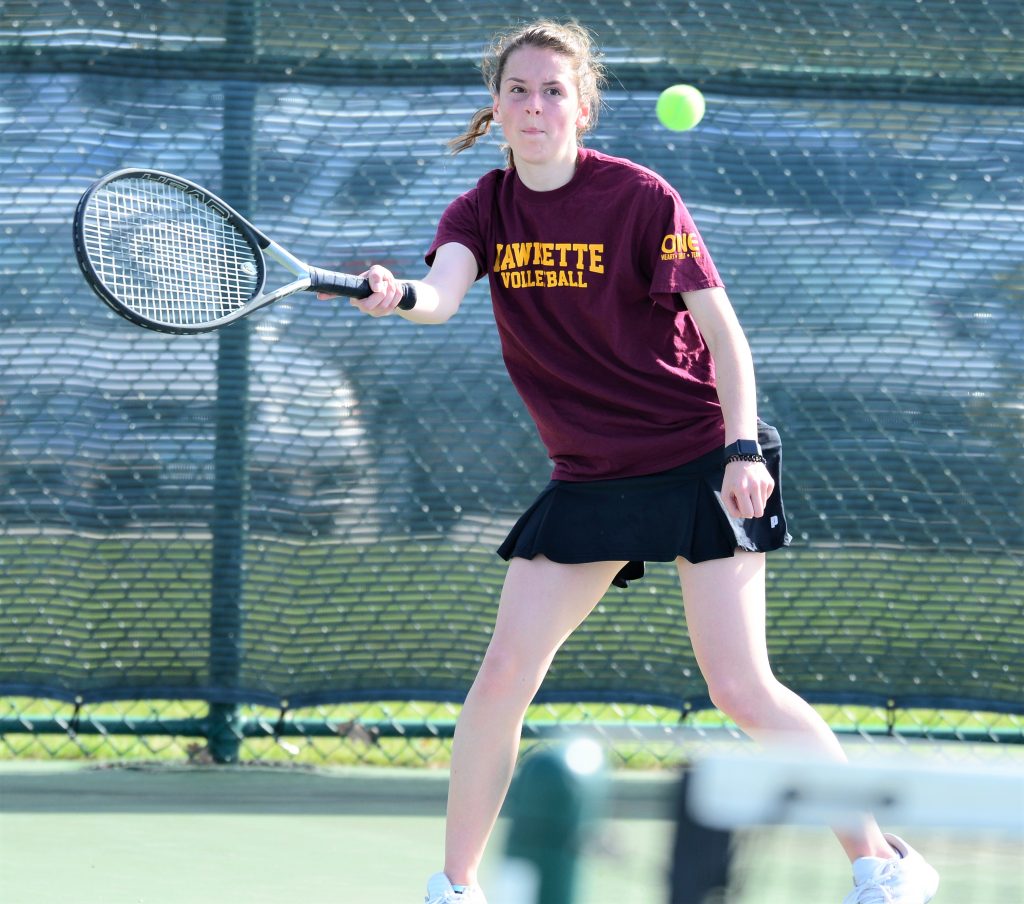 The final score didn't tell the whole story of the Ankeny girls' tennis team's 8-3 loss at Marshalltown on Tuesday.
The Bobcats raised their record to 6-2, but the win didn't come easily. All five of the doubles matches went to a decisive third set, with Ankeny winning two of them.
"It was an awesome night," said Ankeny coach Katie Owens, whose team fell to 2-5 overall. "We battled in so many matches. Marshalltown won, but each match was so close."
The Hawkettes' lone victory in singles came at the No. 6 position, where Haley Grubb posted a three-set win over Hel Ter.
All five of the doubles matches were won by the team that lost the opening set. Ankeny's No. 2 doubles team of Reilly Johnson and Lydia Blatt rallied for a 4-6, 6-4, 10-5 triumph, while the No. 4 duo of Olivia Babcock and Kaci Behrens posted a 3-6, 6-4, 10-4 victory.
Here are the match-by-match results:
Marshalltown 8, Ankeny 3
Singles–Miller beat Weber, 6-0, 2-6, 10-4; Gruening beat Penningroth, 6-4, 6-1; Finch beat Luther, 6-3, 6-1; Brintnall beat R. Johnson, 6-3, 6-4; Fisher beat Blatt, 6-2, 7-5; Grubb (A) beat Ter, 6-1, 6-7, 10-4.
Doubles–Miller-Gruening beat Weber-Penningroth, 4-6, 7-6, 10-8; R. Johnson-Blatt (A) beat Finch-Brintnall, 4-6, 6-4, 10-5; Fisher-Lang beat Luther-Bete, 5-7, 6-4, 10-5; Babcock-Behrens (A) beat Ter-Dominguez, 3-6, 6-4, 10-4; Streets-Roseburrough beat Bovee-Willets, 3-6, 6-4, 10-3.