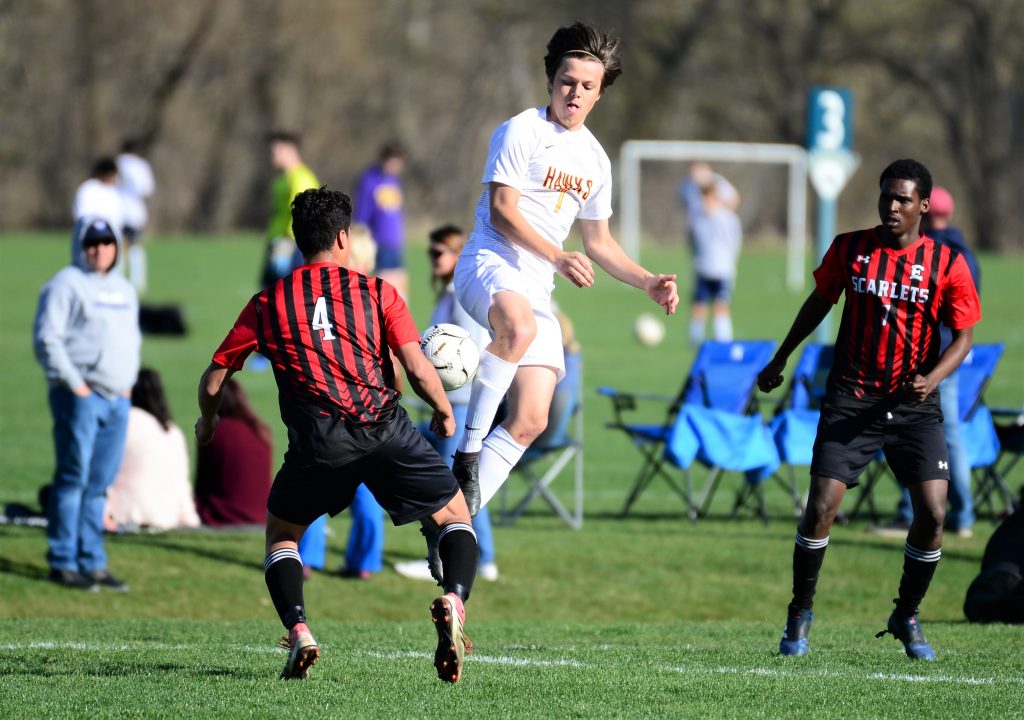 To put it bluntly, Ankeny boys' soccer coach Jordan Burns wasn't happy with his team's performance on Tuesday.
The good news, though, is that the fifth-ranked Hawks still managed to post a 2-0 victory in their CIML Central Conference opener at No. 14 Dowling Catholic.
"We were just lackadaisical, and it was very frustrating," said Burns. "But in high school soccer, you've just got to find ways to win. That's a sign of a successful team."
The win improved Ankeny's overall record to 6-3. The Maroons dropped to 7-3.
The Hawks held a 1-0 lead at halftime despite being outplayed for much of the opening 40 minutes.
"We had a terrible first half to be honest with you, probably one of our worst halves of the season," Burns said. "Psychologically, we just weren't there. We were lucky to be up at the half because I just wasn't happy with our performance. We're much better than that."
Travis Geary scored the only goal that Ankeny needed. It was his third goal of the season.
"We had a game plan to exploit Dowling's weaknesses," Burns said. "We wanted to get behind their fullbacks, and we managed to find Travis in that area, and he took a good first touch and had a good finish in the far corner."
In the second half, the Hawks raised their level of intensity, even though they still struggled with their tactical execution.
"Physically, we were tough and we were strong," Burns said. "We really changed our mindset, and that's what got us through the game."
Ankeny added a second goal after putting some pressure on Dowling's defense.
"Kolby (Raineri) crossed a free kick in, and (the ball) was kind of scrambling around in front of the goal and it ended up going in off of one of (Dowling's) guys for an own goal," Burns said.