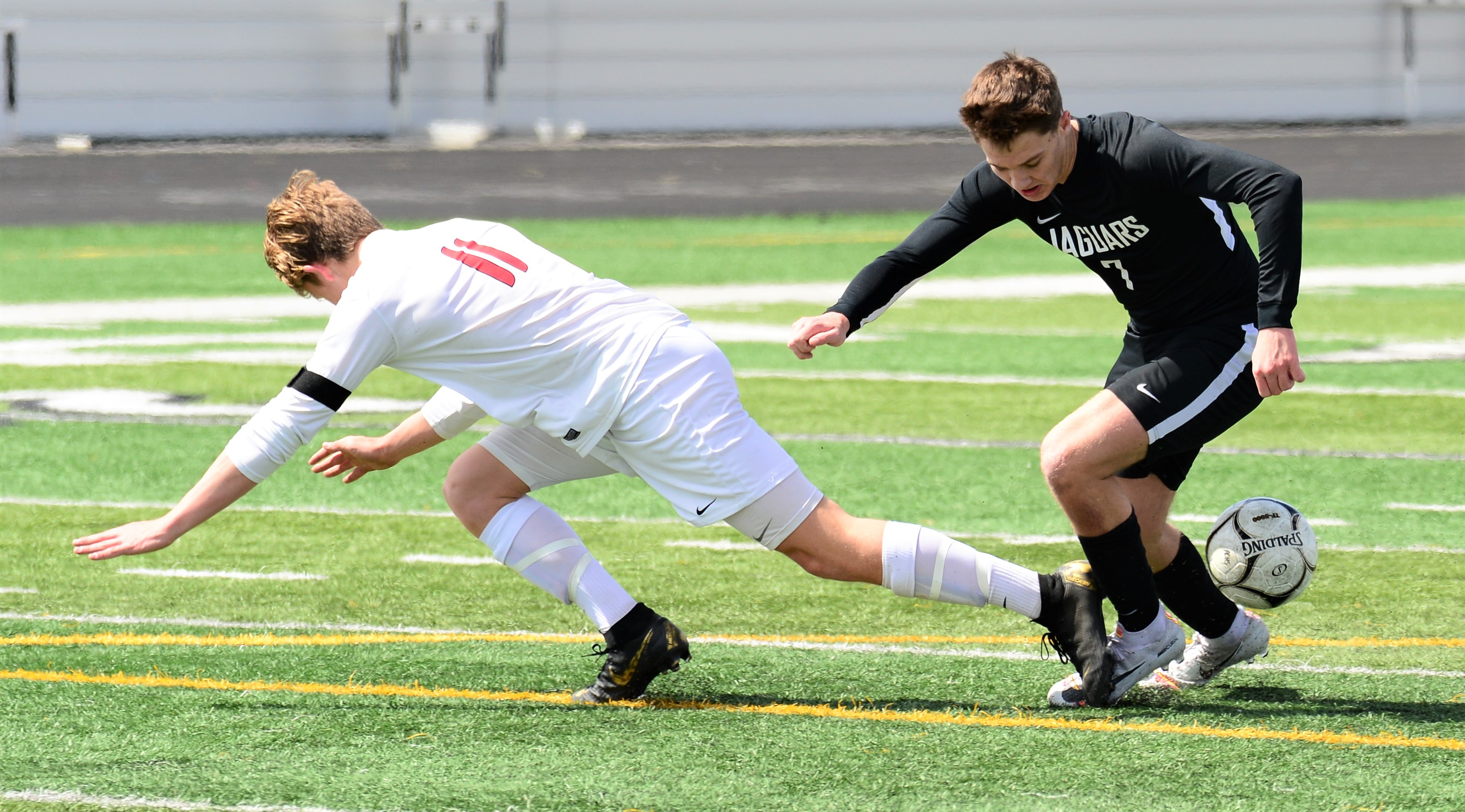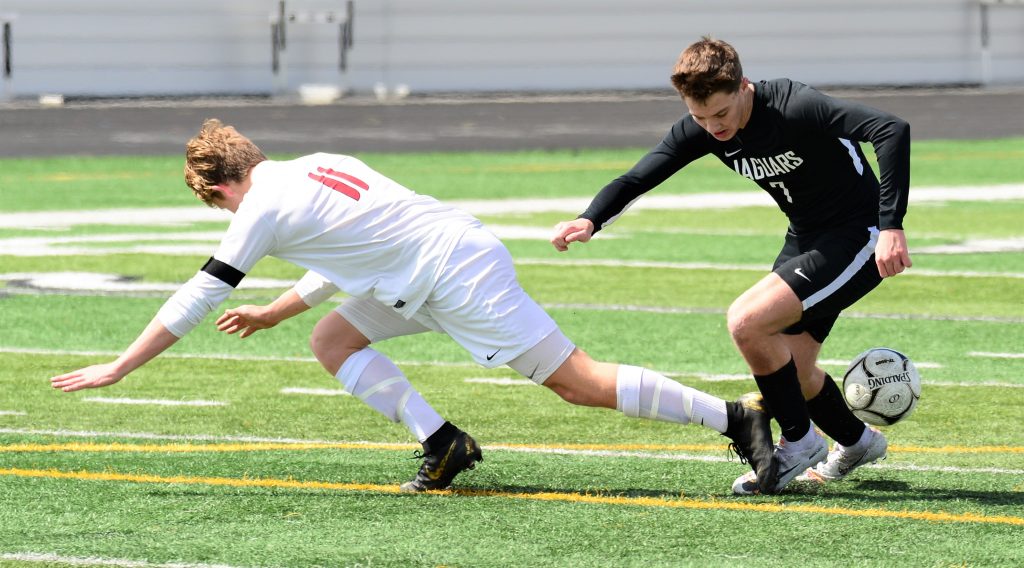 Two of the hottest boys' soccer teams in Class 3A collided on Saturday in Iowa City.
It turned out to be a wake-up call for second-ranked Ankeny Centennial.
The Jaguars dropped a 2-1 decision to No. 7 Pleasant Valley, ending their seven-game winning streak. The Spartans (9-1), meanwhile, have now won nine straight games since a season-opening loss to Dubuque Wahlert.
"Pleasant Valley was extremely energetic and excited, and they saw the target on our back and they exploited it," said Centennial coach Brian Duax, whose team dropped to 10-2 overall. "Our boys had to get up super early and (the weather) was nasty, and those are both excuses but they played against us. We were just flat, and we've got to be mentally and physically strong enough and excited to play every game. We only have four regular-season games left, so there has to be some urgency."
Jack Donahue had a goal and an assist for Pleasant Valley, which built a 2-0 halftime lead. Reece Spangler had the other goal for the Spartans.
Centennial finally got on the board with about 15 minutes left when Hajrudin Besic scored off an assist by Connor Page. It was the first goal allowed by the Spartans since their opener on April 1.
The Jaguars had numerous chances to tie the score, but were unable to capitalize.
"We were just hammering the net at the end," Duax said. "But we just couldn't get the equalizer."
Centennial was also slated to play No. 9 Bettendorf on Saturday, but that game was cancelled.
"It was cold and it was rainy," Duax said. "They had a forecast of snow for later in the afternoon, so all four teams only got to play one game and they cancelled the rest of it."
Duax said he hopes the loss to Pleasant Valley will be a learning experience for his team. The Jaguars will return to action on Tuesday at No. 14 Dowling Catholic.
"The only thing that can hurt our boys is ourselves," Duax said. "We just have to be the hardest-working team on the field. If we are, things will take care of themselves."