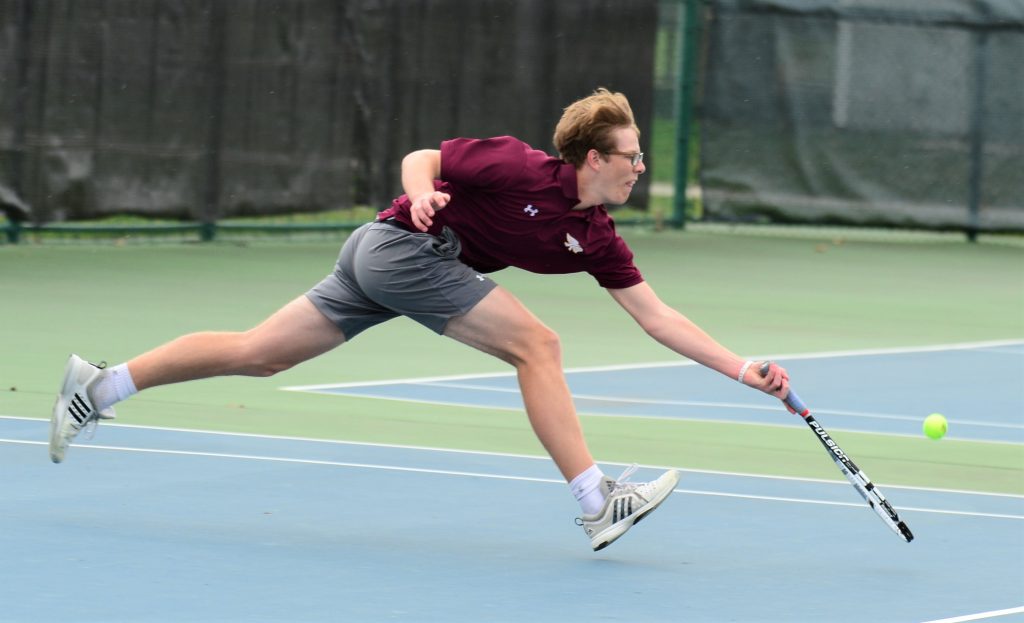 The Ankeny boys' tennis team got another chance to see CIML rival Johnston on Wednesday.
The visiting Dragons posted an 11-0 victory in a Central Conference dual meet, but the two teams could see each other again in a Class 2A district tournament on May 8 at Johnston.
"Johnston has a great team, and they played great across the board," said Ankeny coach Steve Smith. "We had a slow start in almost every match, but we competed much better in our second sets."
The only match that went to three sets came at No. 2 singles, where Johnston's Ben Kreamer posted a 6-4, 1-6, 10-5 win over Luke Parkinson.
"Luke played Kreamer tough," Smith said. "He continues to battle with the best No. 2 singles players in the state."
The Hawks finished 1-4 in the conference and dropped to 2-8 overall. Johnston improved to 6-2 on the season.
Ankeny will travel to Des Moines Hoover on Thursday for its final dual meet of the season.
"We look forward to the Hoover match and doing some special things to recognize the contributions of (seniors) Jake McCann and Cameron Bush," Smith said.
Here are the match-by-match results:
Johnston 11, Ankeny 0
Singles–Yao beat Davis, 6-0, 6-0; Kreamer beat L. Parkinson, 6-4, 1-6, 10-5; Pullen beat McCann, 6-0, 6-2; Launderville beat C. Bush, 6-1, 7-5; Lucas beat Ferree, 6-3, 6-3; Srikaran beat Schon, 6-3, 6-4.
Doubles–Kreamer-Pullen beat Davis-L. Parkinson, 6-1, 6-1; Yao-Launderville beat McCann-C. Bush, 6-1, 6-4; Lucas-Larsen beat Ferree-Schon, 6-4, 7-6; Tarun-Barp beat Lee-Wu, 6-4, 6-3; Smith-Geerts beat Somers-S. Parkinson, 6-1, 6-3.