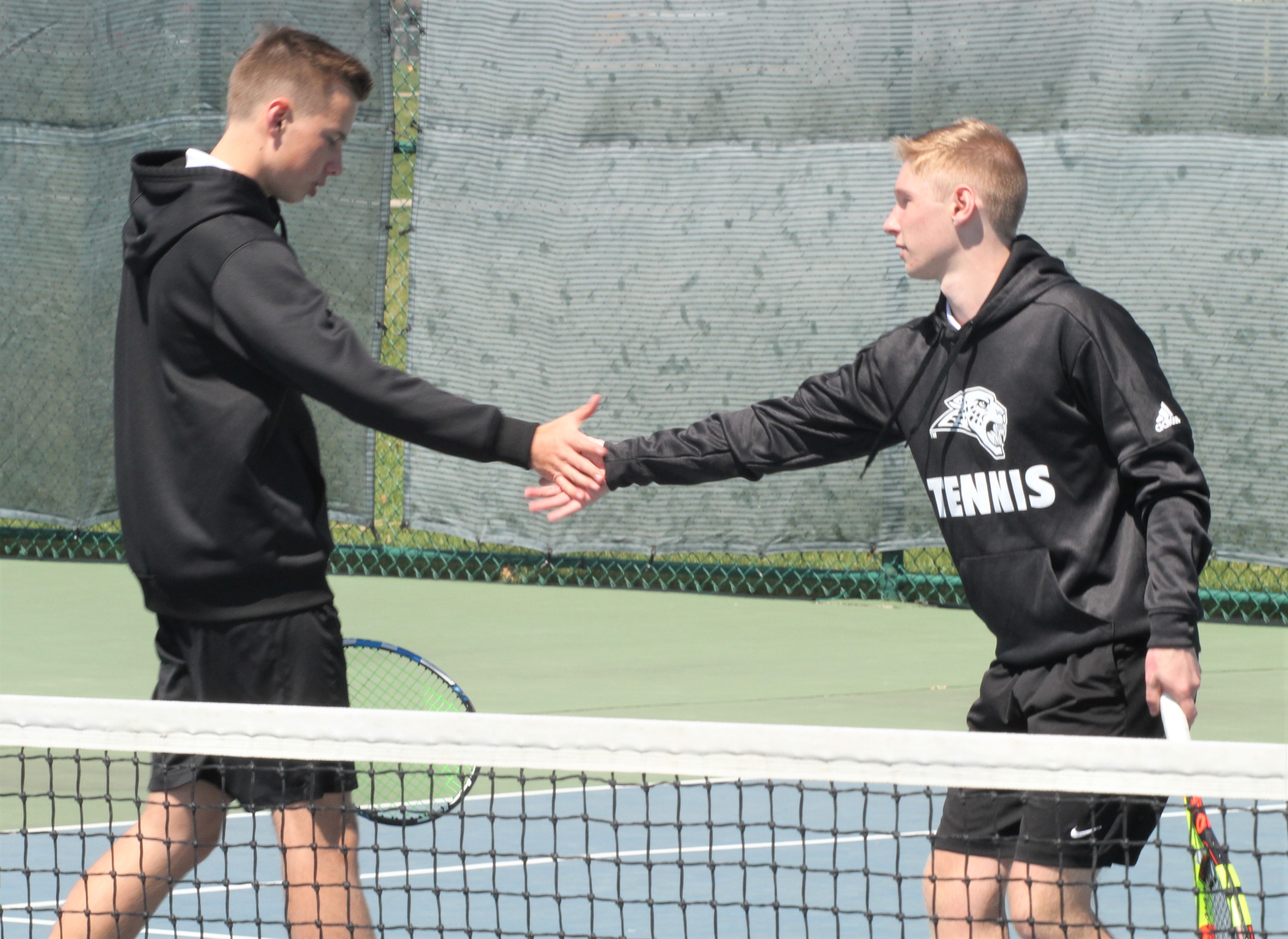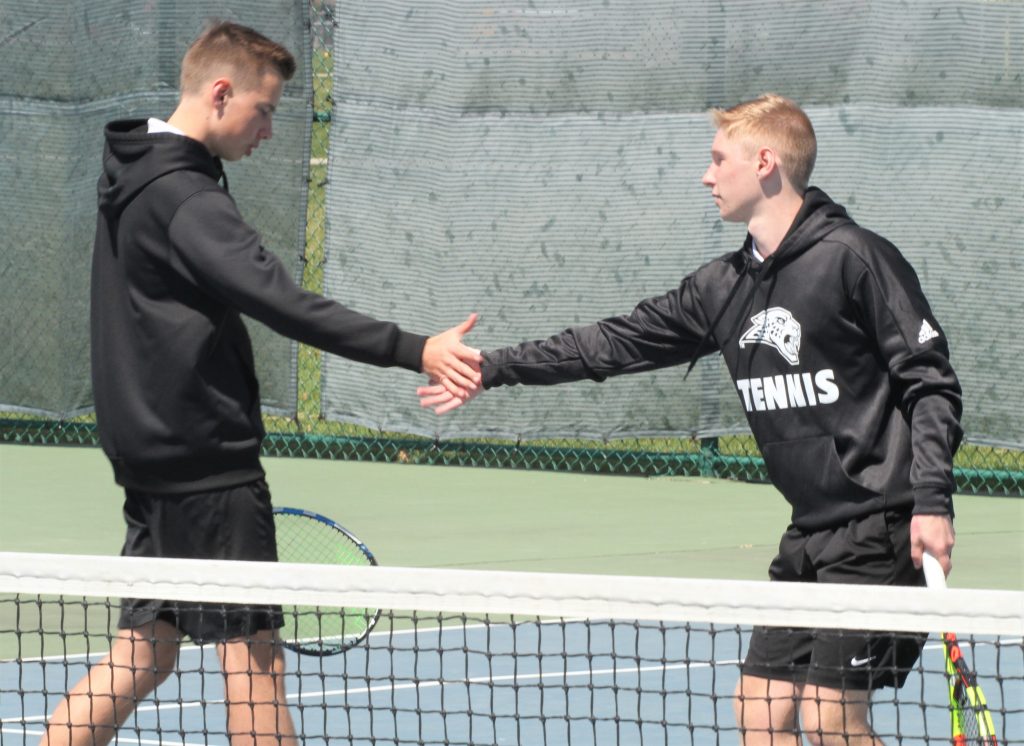 The Ankeny Centennial boys' tennis team set a school record for most wins in a season on Thursday.
The Jaguars posted a 10-1 victory at Mason City to improve to 10-1 on the season. The previous record of nine wins was set in 2016 and equaled last year.
"Mason City has a pretty strong 1 and 2 (singles players) and 1 doubles team, but Will (Blevins) and Ryan (Lofgren) both won pretty handily for us," said Centennial coach Tami Lewton. "Ryan and Samson (Densmore) played together at 1 doubles, which was the only match that we lost. They just started a bit slow, but were coming on strong in the second set."
Centennial will host Urbandale on Friday. The Jaguars can clinch the outright CIML Central Conference title with a win.
Here are the match-by-match results:
Centennial 10, Mason City 1
Singles–Blevins beat VandenBerg, 6-1, 6-3; Lofgren beat Matthews, 6-2, 6-1; Densmore beat Hansen, 6-0, 6-0; Cole beat Rodning, 6-3, 6-2; Petersen beat Pistek, 6-1, 6-1; Unick beat Kruger, 7-6, 6-1.
Doubles–VandenBerg-Matthews (MC) beat Lofgren-Densmore, 6-3, 7-6; Blevins-Petersen beat Hansen-Rodning, 6-0, 6-0; Cole-Unick beat Pistek-Brick, 6-4, 6-3; Mackaman-DenAdel beat J.J. Wickman-Ja. Wickman, 2-6, 6-3, 10-6; Peterson-Livingston beat Mulholland-Suntken, 6-3, 7-5.