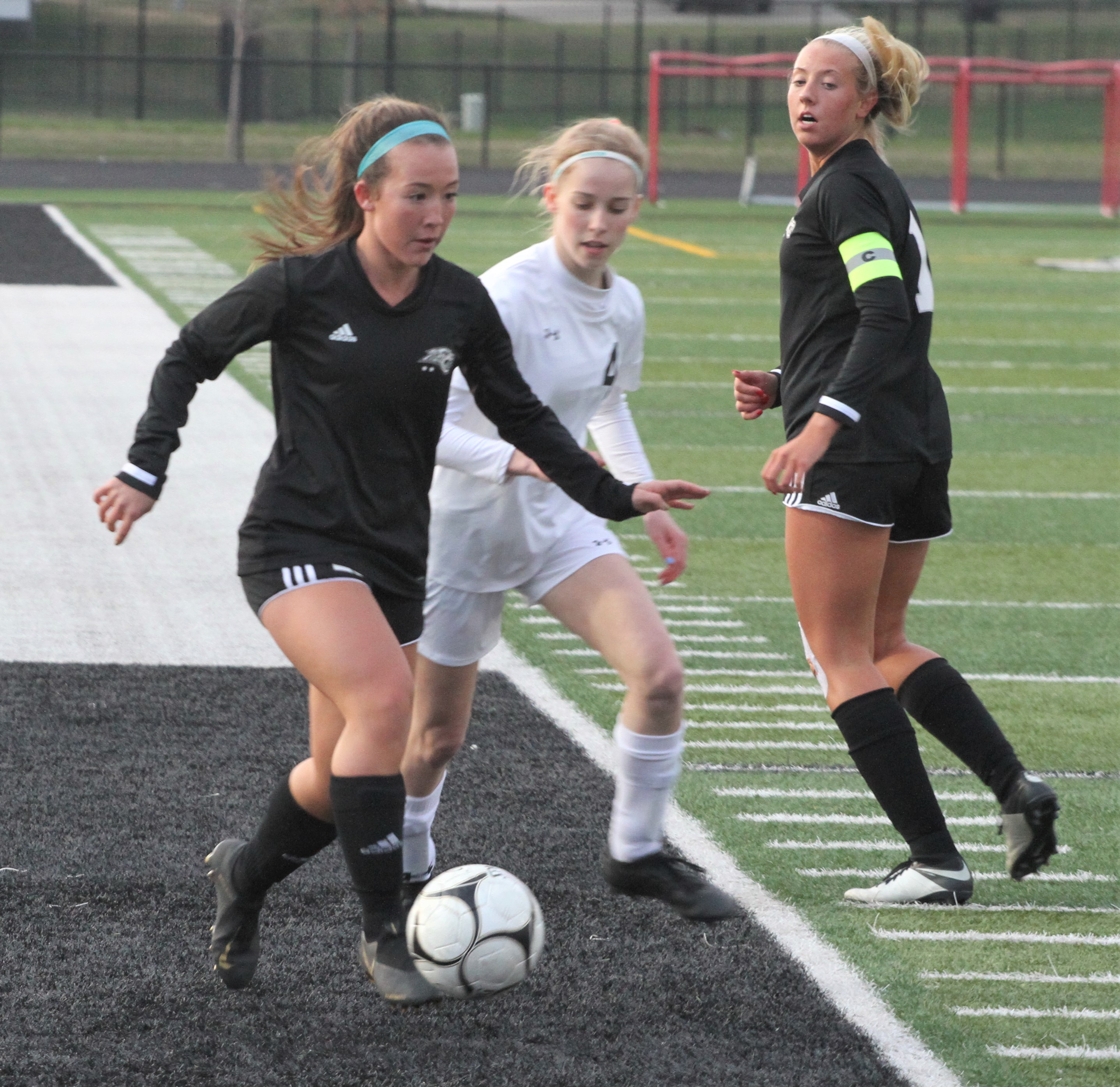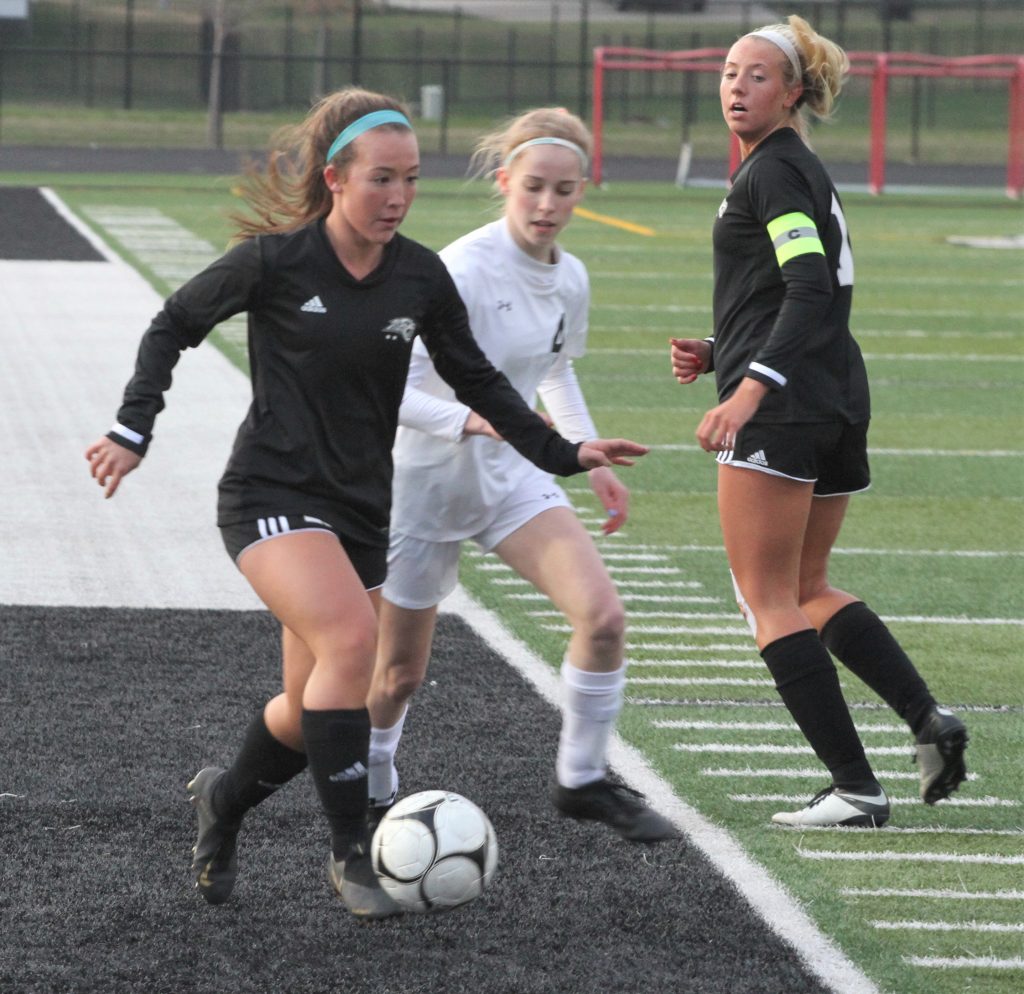 Rebounding from rare back-to-back losses, the sixth-ranked Ankeny Centennial girls' soccer team cruised to a 9-0 victory at Des Moines Hoover on Friday.
The Jaguars improved to 8-3 on the season. Hoover's record fell to 1-7.
"I was pleased on our commitment to work on objectives that would develop our team rather than just scoring goal after goal but not really gaining much but a statistic from it," said Centennial coach Chris Allen, whose team will host a showdown against No. 3 Ankeny on Tuesday. "We wanted to gain better opportunities in the box and problem-solve ways to do that. Eight of our nine goals were assisted, which speaks to the commitment to work together."
Lizzy Johnson had a goal and two assists to lead the way for the Jaguars, who had lost to No. 1 Waukee and No. 5 Dowling Catholic in their previous two games.
"Lizzy did a nice job gaining more depth on her attacks," Allen said.
Kenzie Langstraat scored Centennial's opening goal in the 6th minute. She later added another goal.
"Both of her goals came off of quality positioning in the box," Allen said.
Gillian Nithang and Macy Epp also had two goals apiece. Nithang added an assist.
Grace Meador had a goal and an assist in the win. Miranda Wood scored the team's other goal, while Carlie Jensen, Elizabeth Overberg and Meghan White each contributed an assist.