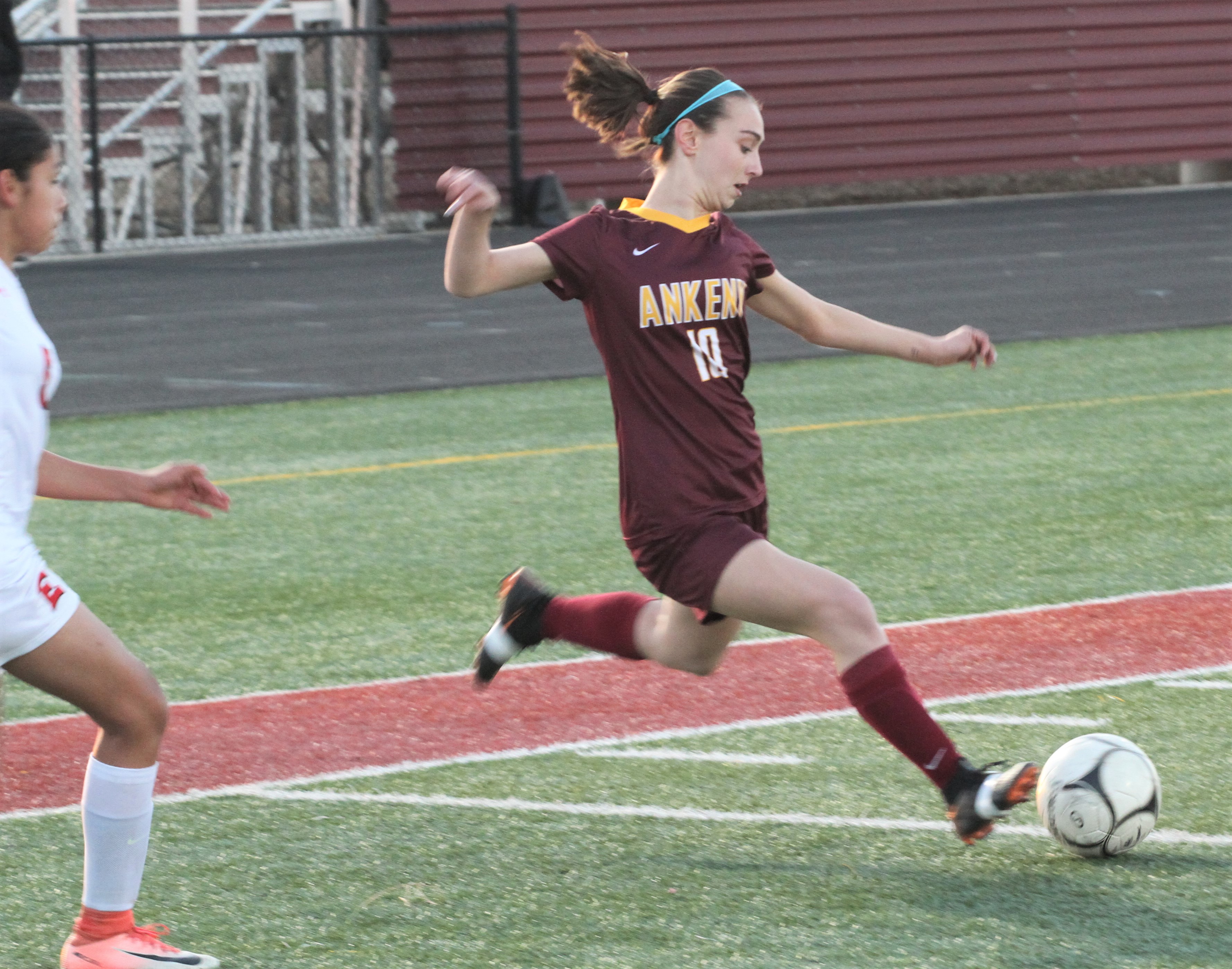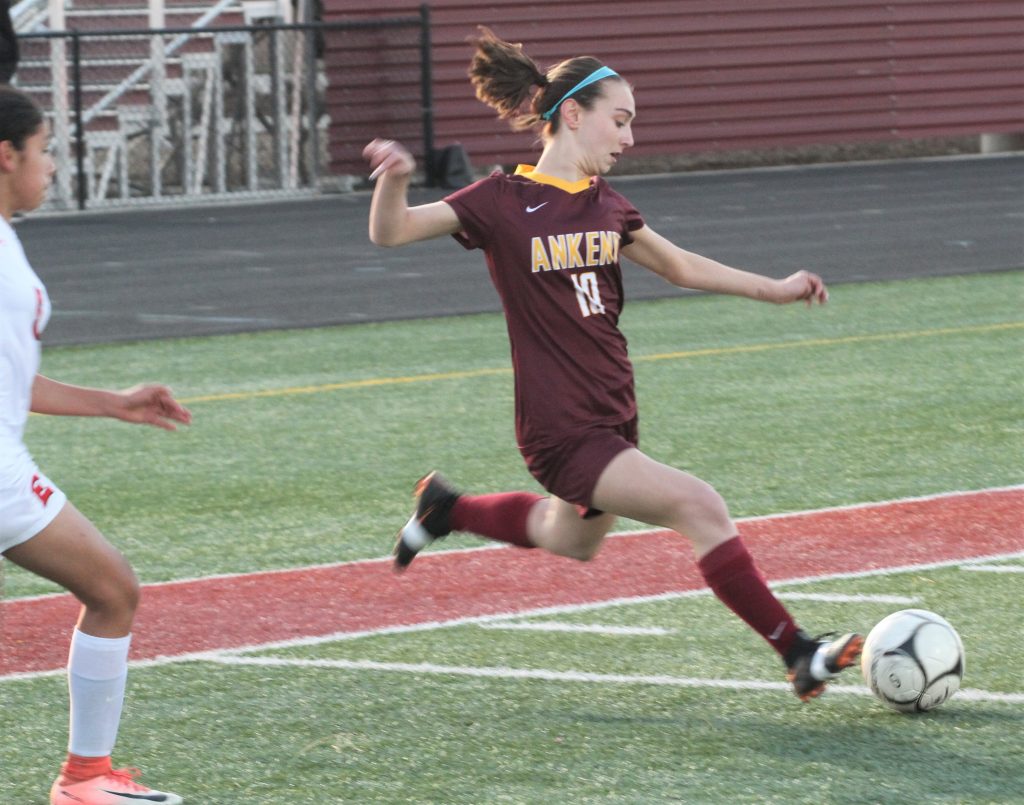 Due to a weather cancellation, the Ankeny girls' soccer team had to wait a full week to get back on the pitch following last weekend's Tournament of Champions in Burlington, where the Hawkettes lost two of their three games.
The wait was worth it.
Ankeny cruised to a 10-0 victory on Friday at Fort Dodge. The third-ranked Hawkettes improved their record to 10-2 heading into Tuesday's showdown at No. 6 Ankeny Centennial.
"For these games, we try to set specific process goals that will lead to the outcome of winning the game and set a clear focus," said Ankeny coach Simon Brown, whose team was rained out on Tuesday at Ames. "Each coach has their own philosphy for these games. As much as the seniors want to play, mine is to give younger girls the chance to experience varsity game time and to give them opportunities to impress the coaching staff. For the majority of the game we had three freshmen and five sophomores on the field, and two of those freshmen–Kennedy Mackey and Brooke Harrington–both got their first varsity goals."
Paige Bennett had a pair of goals in the win, while Kate Schaeffer scored her first goal of the season. Chloee Kooker, Ashley Harrington, Ally Phongsavanh, Kenzie Mackey and Jaelynn Kueker had Ankeny's other goals.
Rachel Christmann contributed two assists.
"We had nine different goal scorers and assists from eight different players, which shows girls want to impress and creates a competitive training environment," Brown said.
Fort Dodge (1-8) had been held scoreless in its first seven games before posting a 4-3 victory at East Sac County on Thursday. Brown praised the effort of the Dodgers.
"I want to give my respect to Fort Dodge," he said. "They have played a lot of really good teams and easily could have asked to cancel these games, but kept us all on the schedule. That shows a lot of character from their coaches and belief in their players."