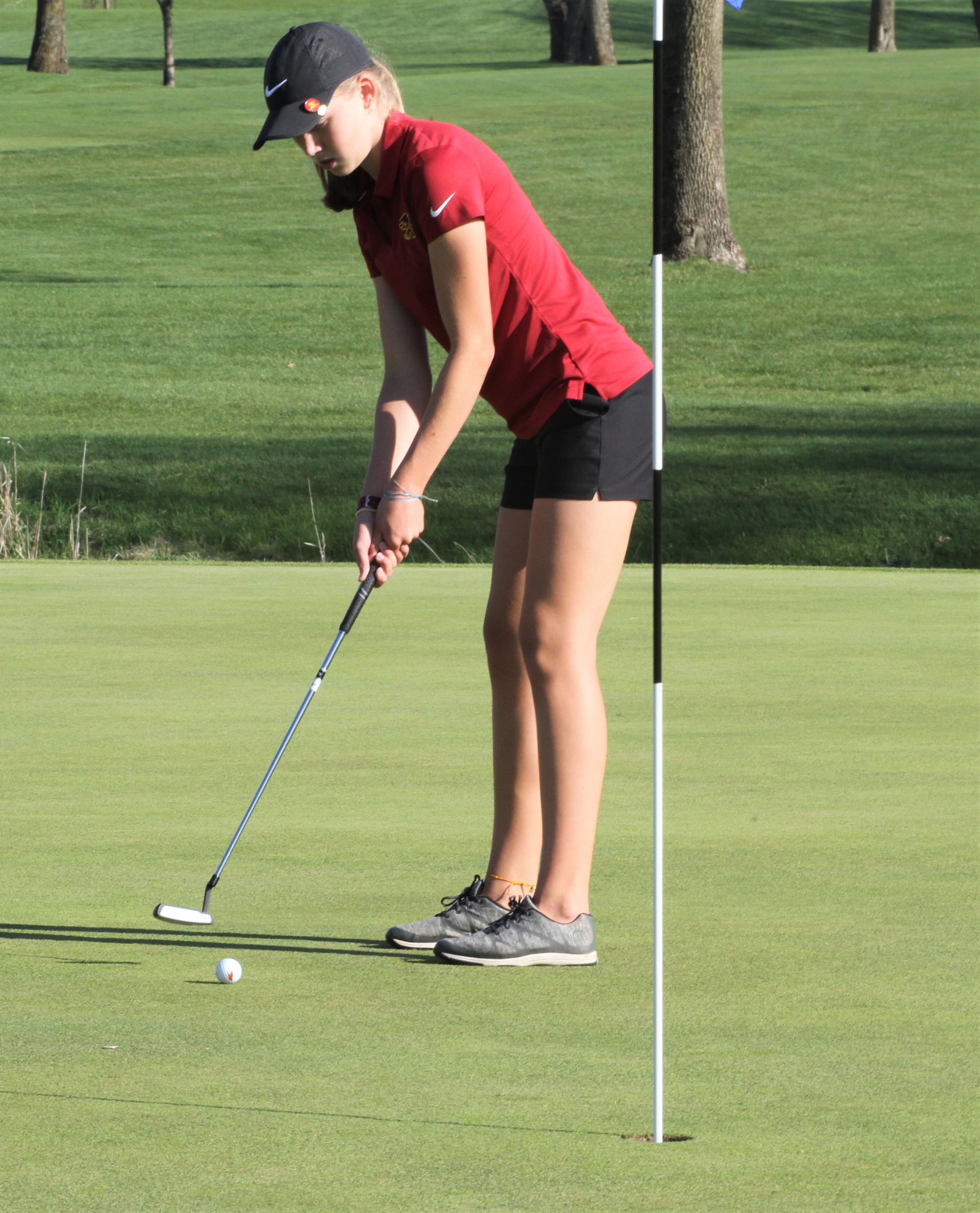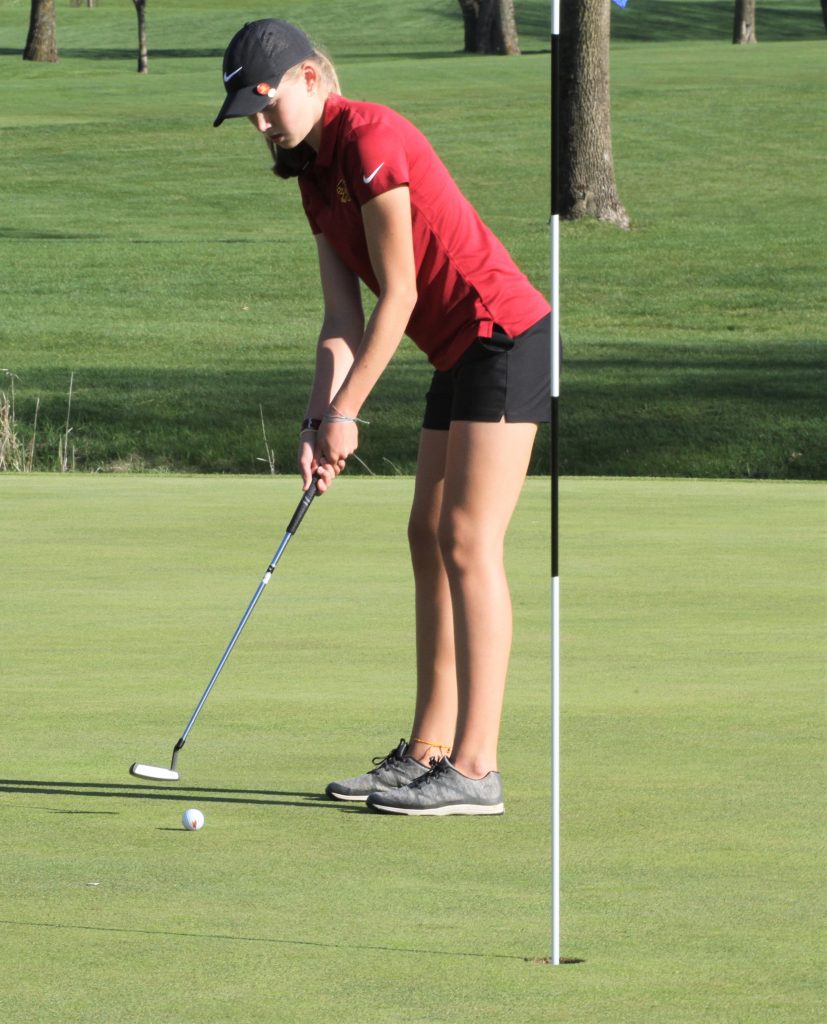 At least a share of the CIML Central Conference dual meet title was at stake on Tuesday as the Ames girls' golf team hosted Ankeny at Veenker Golf Course.
The Little Cyclones capitalized on the home-course advantage to post a 188-206 victory, improving their league record to 4-0 with just one dual meet remaining. Ankeny dropped to 3-1 in the conference.
"The bright spot for us is that Jaci (Webb) carded a season-best 36 to take medalist honors," said Ankeny coach Seth Hagarty. "She's playing with a lot of confidence right now, and she's put in a lot of work to take her game to the next level."
Rachel Moore shot a 56 for the Hawkettes. Kelsey Hensen and Hannah Loftus each fired a 57, Gabby Schnepf had a 65, and Madi McCormick finished with a 73.
Ames' Taylor Balsley shot a 40 to earn runner-up honors. Fellow sophomore Megan Riesselman had a 42 for the Little Cyclones, who can clinch the outright conference crown with a victory over Johnston on Wednesday at Jester Park.
The conference meet will also be held at Jester Park on May 15.
"If they go down to Johnston and beat Johnston, go 5-0 in the conference," Little Cyclones coach R.J. Voss told the Ames Tribune, "that'll be the first time that's happened in a long time. Hopefully, that gives us some momentum going into next week."