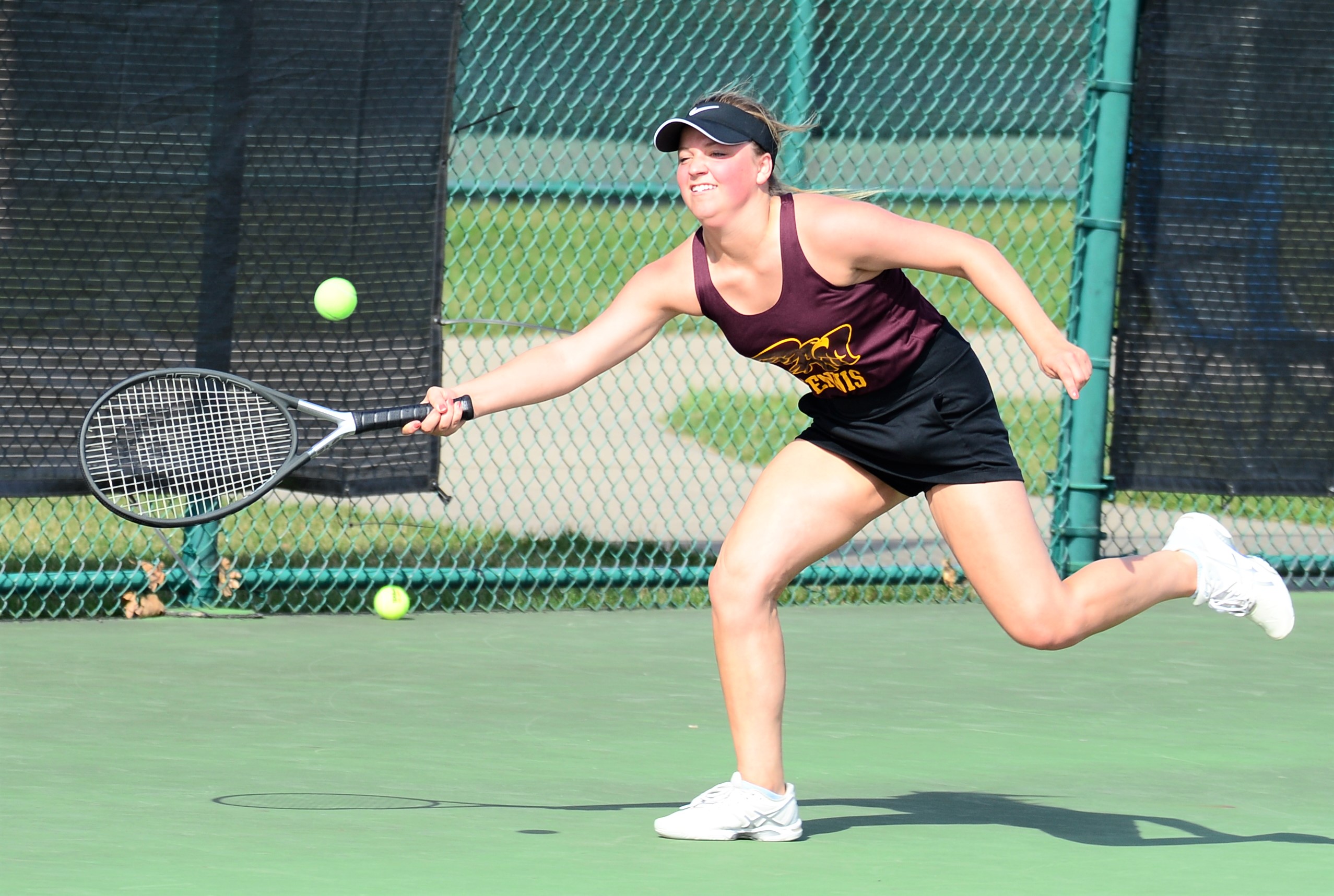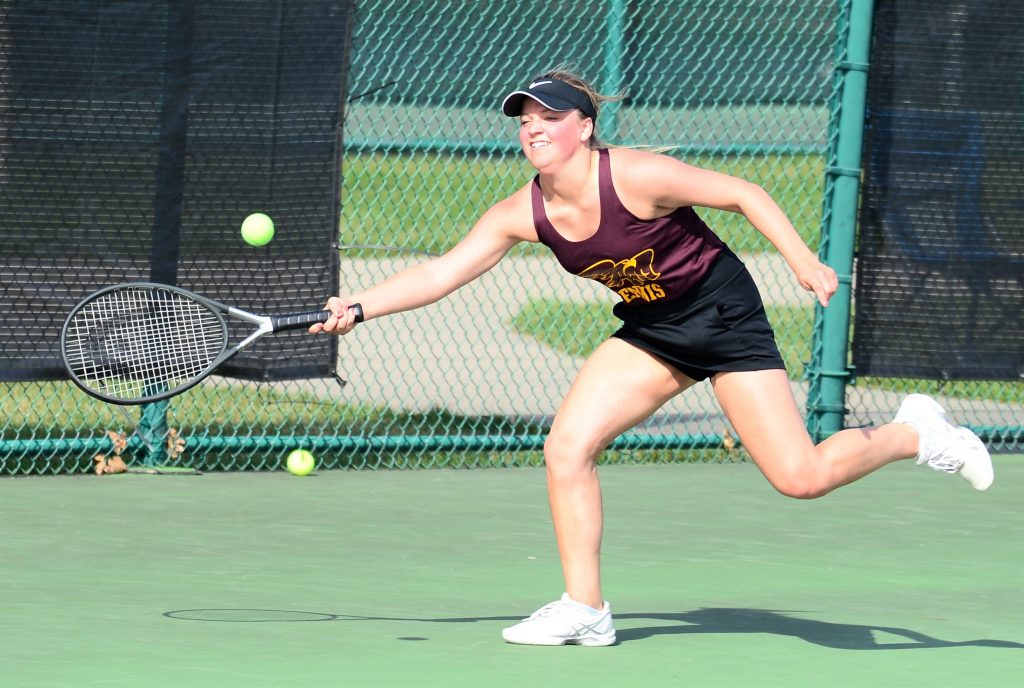 The Ankeny girls' tennis team stayed alive in postseason play by defeating visiting Fort Dodge, 5-2, in the opening round of a Class 2A regional team tournament on Saturday.
The Hawkettes won four of the six singles matches. They then sealed the victory by winning the No. 3 doubles match.
Ankeny improved its record to 6-8 on the season. The Hawkettes will play at Southeast Polk (3-8) in a regional semifinal on May 18.
Fort Dodge finished with a 2-8 mark.