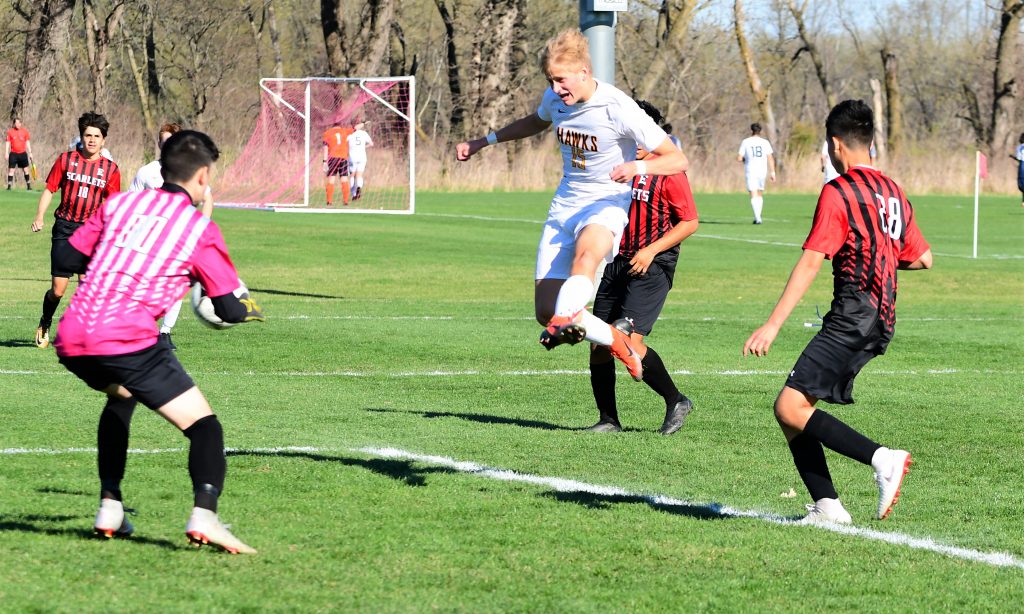 Charlie Pritchard scored two goals and also had an assist to lead the Ankeny boys' soccer team to a 3-2 victory at Des Moines Hoover on Tuesday.
It was the fourth consecutive win for the 10th-ranked Hawks, who improved to 10-5 on the season. No. 16 Hoover dropped to 12-6.
Pritchard now leads the team with 15 goals. Seven of them have come during the team's current winning streak.
Riley Wood also had a goal in the victory. Kolby Raineri contributed his team-leading 15th assist of the season, and Jacob Wendell also had an assist.
The Hawks will host No. 1 Waukee (16-0) in their regular-season finale on Friday.