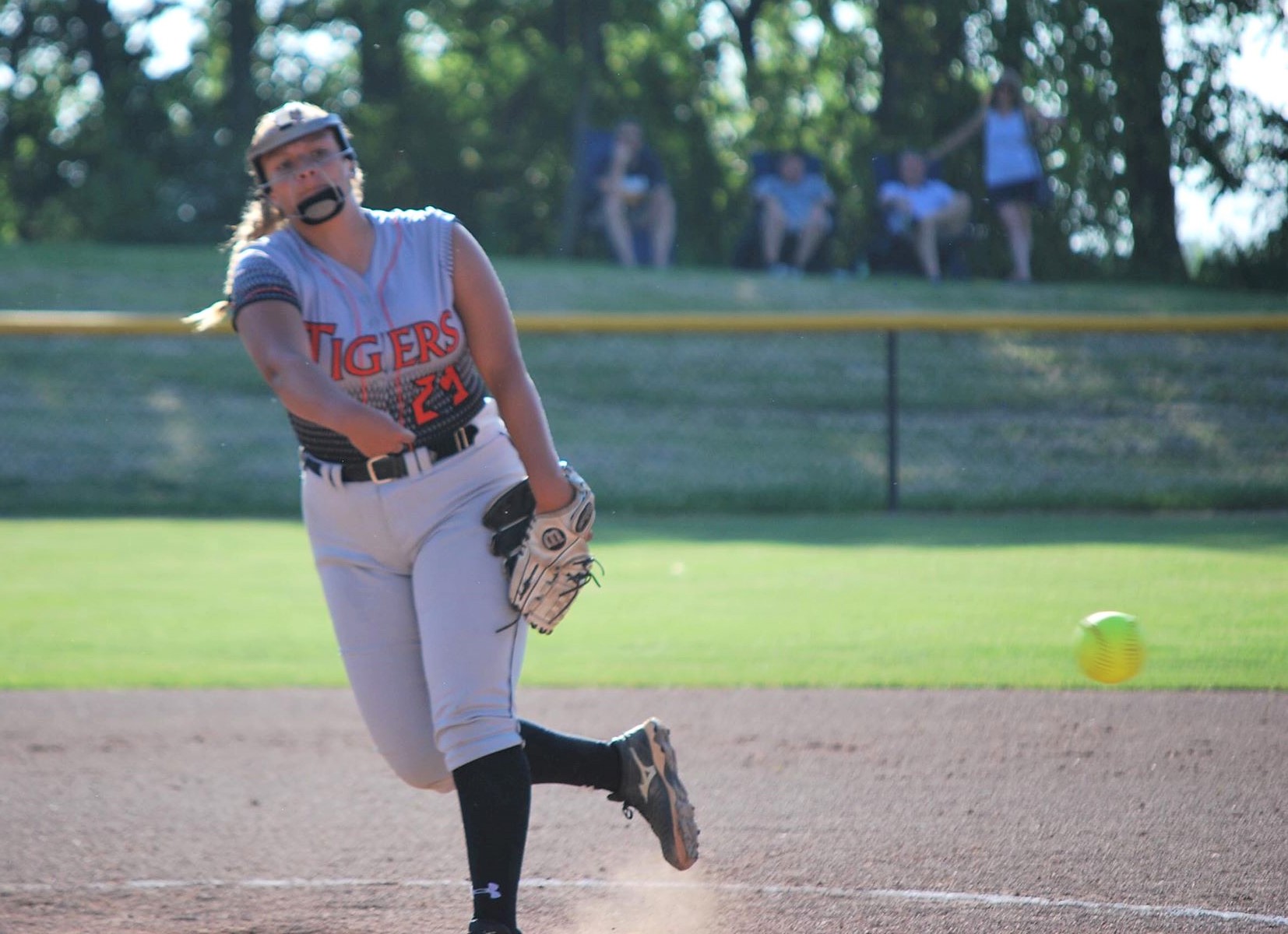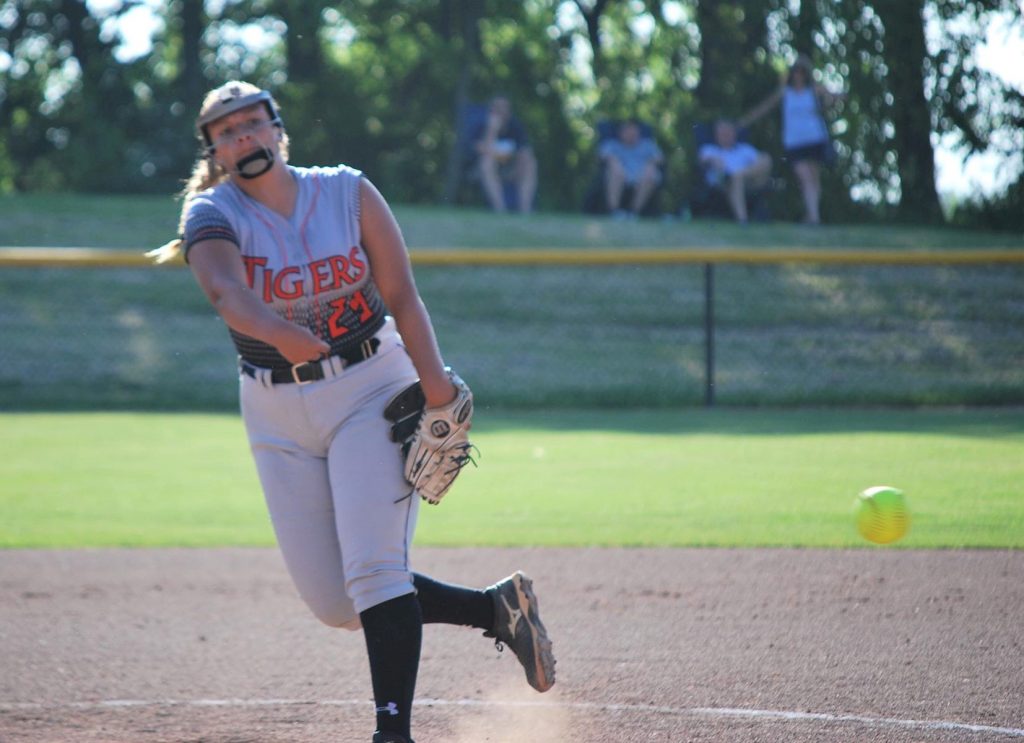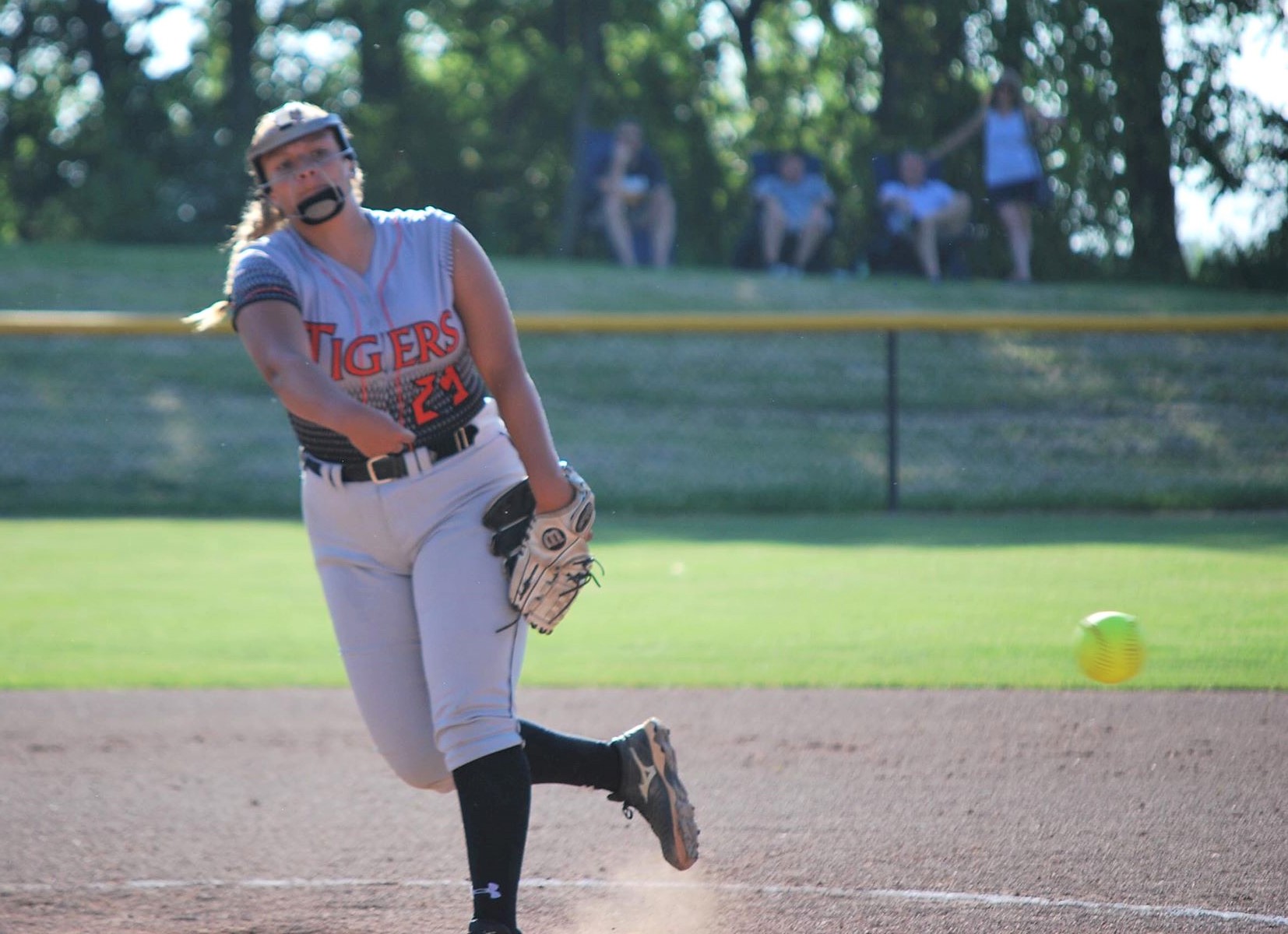 Former Ankeny Centennial player Haley Gatica was named the captain of the all-tournament team after leading the Valley softball team to the Class 5A state title on Friday night in Fort Dodge.
Gatica tossed a seven-hitter and went 3-for-5 at the plate as the eighth-ranked Tigers rallied from a 4-2 deficit to beat No. 1 Waukee, 8-5, at Rogers Sports Complex. The loss ended a 15-game winning streak for the Warriors (40-4), who dropped only four games all season–three of them to Gatica and Valley (32-10).
The Tigers struggled earlier this month, closing out the regular season with back-to-back doubleheader losses at No. 12 Southeast Polk and No. 2 Fort Dodge. But they got hot at the right time, winning five straight games to capture their first state championship since 2010 and their seventh overall.
Gatica, who transferred to Valley for her senior season, led the way. She pitched three complete games at the state tournament, allowing six earned runs on 15 hits.
In the quarterfinals on Tuesday, Gatica threw a four-hit shutout as the Tigers posted a 3-0 victory over No. 2 Fort Dodge. She then tossed another four-hitter on Wednesday while going 3-for-4 with two RBIs in a 4-2 win over No. 6 Iowa City High in the semifinals.
Gatica batted .467 in the tournament, going 7-for-15. She had a double in Friday's win.
Gatica compiled an 18-4 record with a 1.76 ERA this season. The Creighton recruit batted .369 with four home runs and 24 RBIs.