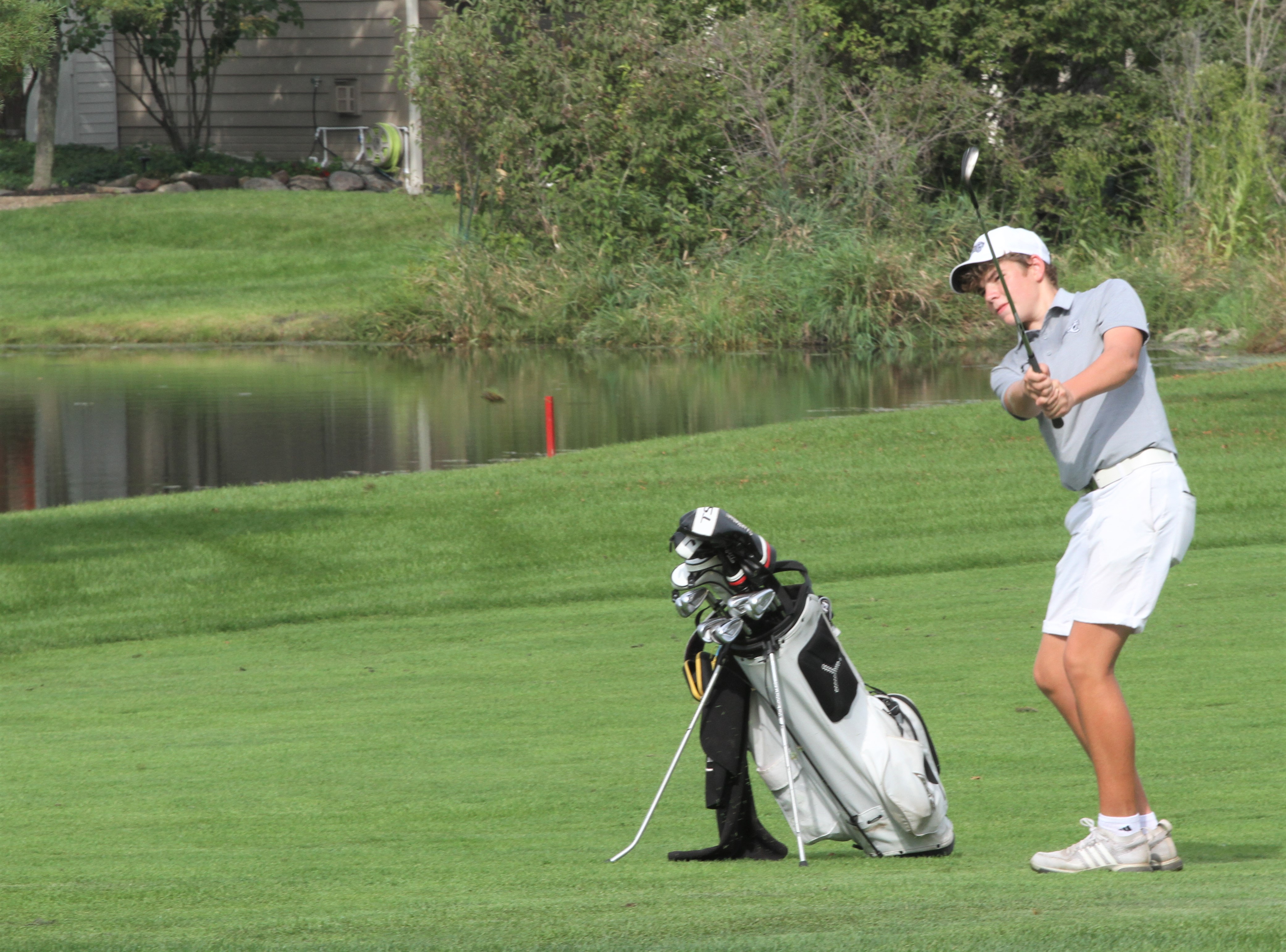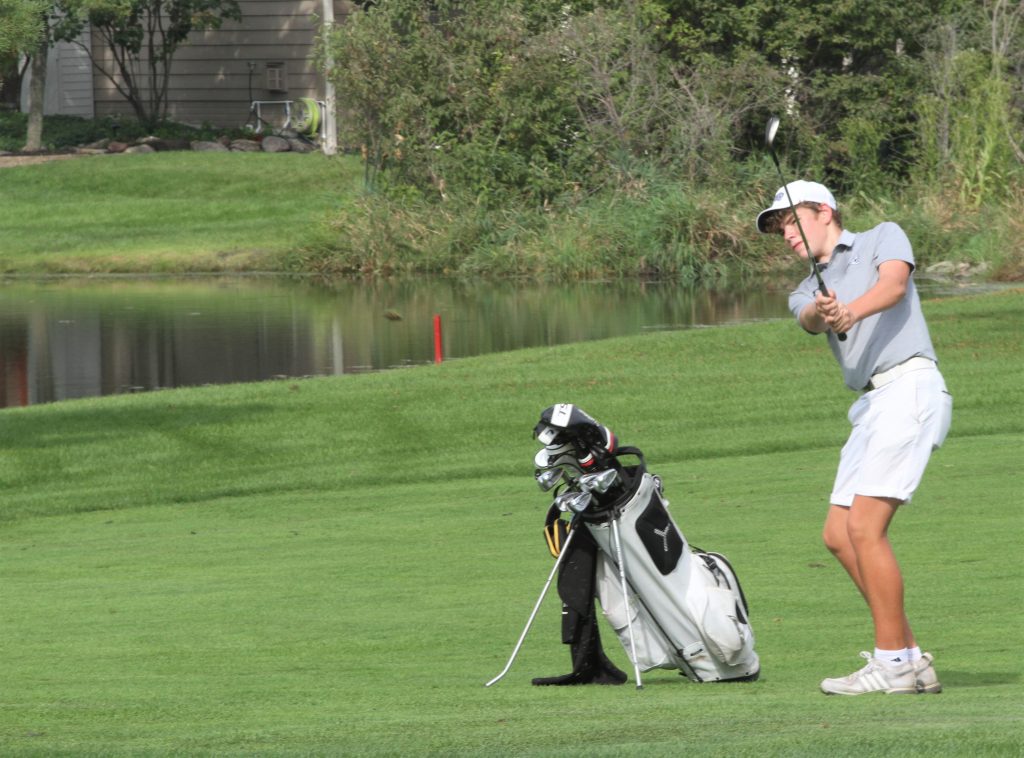 The Ankeny Centennial boys' golf team placed fifth in the Joe August Invitational on Friday at Elmwood Country Club in Marshalltown. The Jaguars posted a score of 313.
Jack Winkel carded a 74 to lead the Jaguars. He placed eighth as an individual.
Centennial's Drake Ellgren shot a 77, Johnny Saddoris had a 79, Connor Thorpe fired an 83, Logan Kinch had an 86, and Adam Wagner added an 88.
Fifth-ranked Marshalltown shot a 290 on its home course to win the team title for the fourth straight year. Ottumwa was second in the 10-team field with a 298.
Marshalltown's Cole Davis carded a 5-under-par 65, matching his career-best round, to capture medalist honors. He defeated runner-up Cale Leonard of Ottumwa by four strokes.
Davis posted the second-best round of golf in Bobcat history. Only Nate Vance has done better, shooting a 63 at the same event three years ago.
"What a way for Cole Davis to go out in his final round at Elmwood as a Bobcat," Marshalltown coach Lucas Johnson told the Marshalltown Times-Republican. "He was absolutely dialed in with his ball-striking and I could tell early on in his round that it had the potential to be an outstanding round."