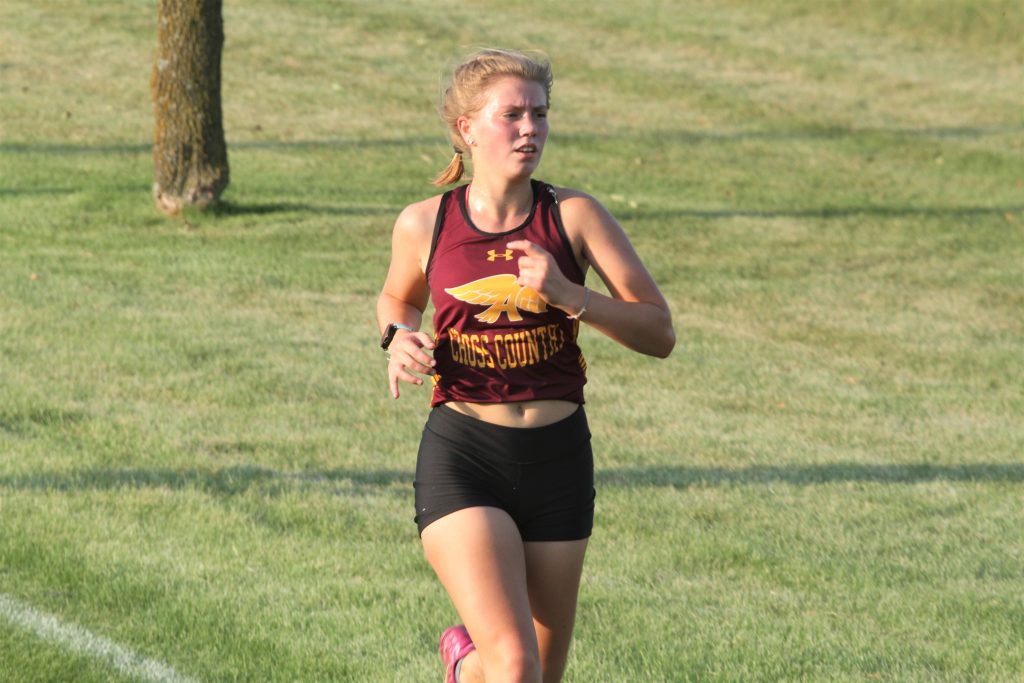 Thursday's Southeast Polk Invitational cross country meet was held despite wet conditions and cool temperatures. The muddy course forced the cancellation of the junior varsity races, but each varsity team was allowed to enter up to 10 runners.
The Ankeny boys' squad placed eighth in the 14-team field with 200 points. The Ankeny girls' team finished ninth with 248 points.
Tyler Hentzel led the way for the Hawks, placing 18th in the 5k race. He posted a time of 17 minutes 34 seconds.
Andrew Poock took 30th in 18:03. Christian Rathje placed 36th in 18:08, Paul Erredge was 50th in 18:19, Cael Cox took 71st in 18:36, Truman Patterson was 77th in 18:48, and Marc Medici finished 78th in 18:50.
Eleventh-ranked Ames won the boys' title with 78 points. No. 12 Waukee and No. 10 Urbandale both finished with 101 points, but the Warriors took second place on a tiebreaker.
Drake Hanson of Southeast Polk won the race in 16:28. He finished 16 seconds ahead of Urbandale's Payton Marrs.
Marika Kisgen was the top finisher for the Hawkettes. She placed 37th in the girls' race in 21:26.
Jenna Pitz took 44th in 21:42. Madeleine Murphy placed 48th in 21:53, Megan Bosch was 61st in 22:18, Cierra Fillinger took 66th in 22:24, Paige Beason was 73rd in 22:38, and Eva van de Mortel finished 74th in 22:38.
No. 3 Waukee won the girls' crown with 51 points, while No. 5 Southeast Polk took second with 65. Dallas Center-Grimes, the No. 3 team in Class 3A, finished third with 84 points.
Camille Jackson of Ames easily won the race in 18:42. She finished more than a minute ahead of runner-up Megan Sterbenz of Dallas Center-Grimes.