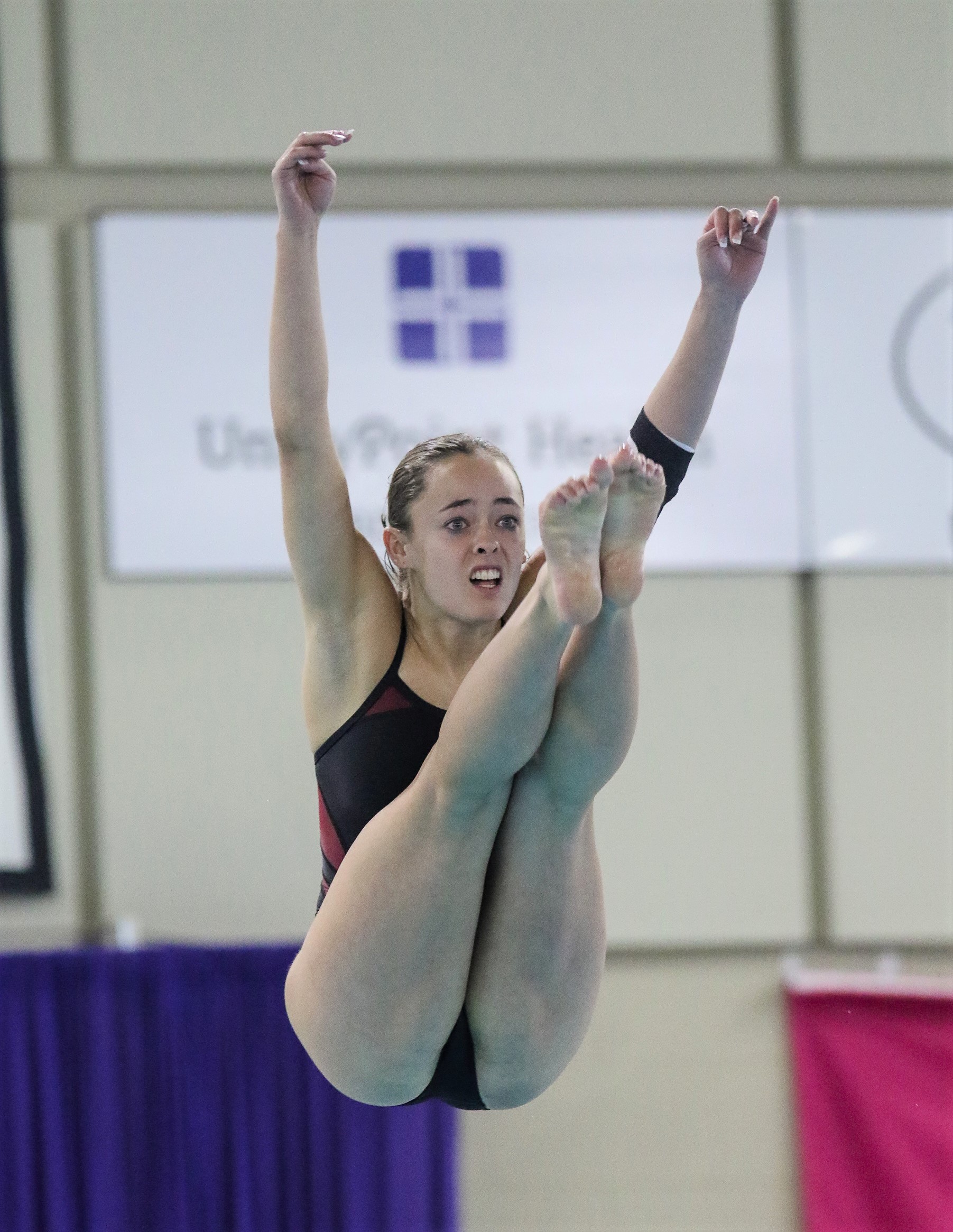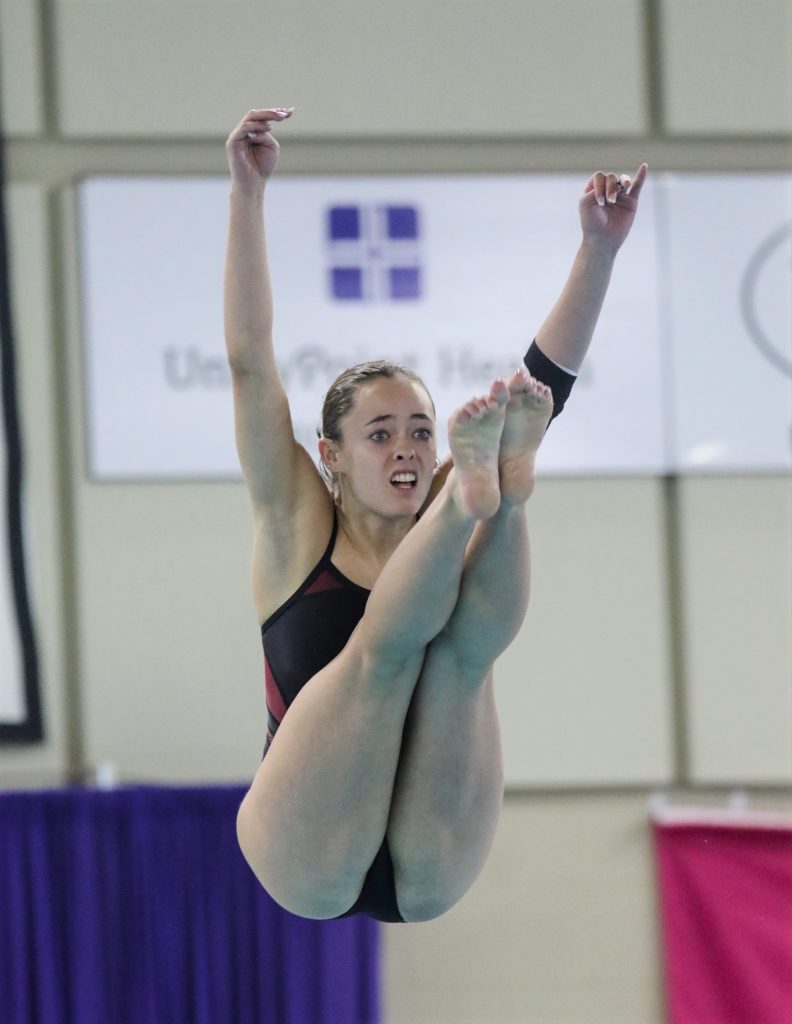 Ankeny senior Sydney Jorgensen won the state diving title on Friday at the Marshalltown YMCA.
Jorgensen racked up a score of 513.2 points to finish 27.5 points ahead of runner-up Joscelyn Buss of Ames. Buss led by 2.5 points after the first six dives before Jorgensen closed with a strong finish on her last five dives.
Two other Ankeny divers also placed in the top 16. Dasha Toth was 12th with 409.9 points, while Erica Peters took 14th for the second straight year, finishing with 405.9 points.
The Hawkettes are in first place with 28 points heading into the swimming finals on Saturday. Bettendorf is in second place with 19 points.
Preliminary races in the swimming events will be held on Friday night. Check back later for more coverage of the meet.