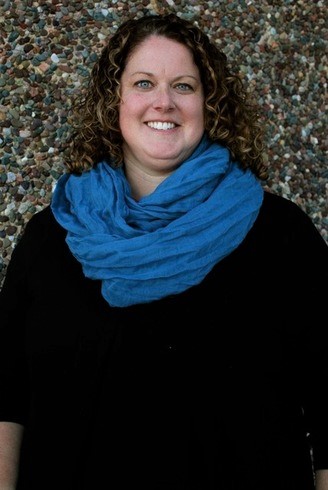 Longtime Ankeny and Ankeny Centennial assistant coach Annie Stoessel will be inducted into the Iowa Girls' High School Athletic Union Volleyball Hall of Fame on Friday during the state tournament at Cedar Rapids.
Stoessel, who is currently a volunteer coach at Centennial, will be enshrined before the Class 4A championship game at about noon. The former Sumner standout will be inducted along with Lea Hartigan of Treynor and Carli Tritz of Sioux City Heelan.
"It's funny–I've been looking through my scrapbooks," said Stoessel. "I've kind of wavered between being excited and proud to thinking that it was 25 years ago–that's kind of embarrassing. It's almost like another person accomplished that because I was a teenager. It's a little strange to celebrate something that happened so long ago. I was a different person."
Stoessel played for Sumner in the 1990s. She was a three-time first-team all-state selection and was twice named to the Elite all-state team.
Stoessel averaged nearly 4.5 kills per set in leading Sumner to state tournament appearances in 1993, 1994 and 1995. In 1994, she had 23 kills, seven digs and 11 blocks in the state championship match and was named captain of the Class 1A all-tournament team.
"It's been a long time so, no, I didn't think I ever would (get into the Hall of Fame)," Stoessel said. "I'd seen a lot of my former teammates or people I played with go through the Hall of Fame, and it's been 25 years. It wasn't a thought in my mind anymore."
Stoessel went on to play four seasons at the University of Illinois before embarking on her coaching career. She was an assistant and volunteer coach for many years during some of Ankeny's state championship runs before moving across town to Centennial.
"I've just been involved in coaching for so long that I don't think about things that I did as a teenager," Stoessel said. "You're focused on your current players and everything that is in front of you."
Stoessel previously coached at Ankeny under Dave Whims, who played a large role in her induction.
"Coach Whims actually whispered to me during the warmups of the Ankeny game that he was going to nominate me, because he's on the committee," Stoessel said. "So I really have him to thank for putting it into motion."
Stoessel is a physical education teacher at Centennial. She said many of her students have been congratulating her.
"I think I've earned a lot of street cred this week. They're just finding out about it, and I'm getting a lot of congratulations," she said. "Now I'm just starting to embrace it and get a big head again. My teenager self says I need to be proud of this because we worked really hard for this. There's like two different people talking to myself."