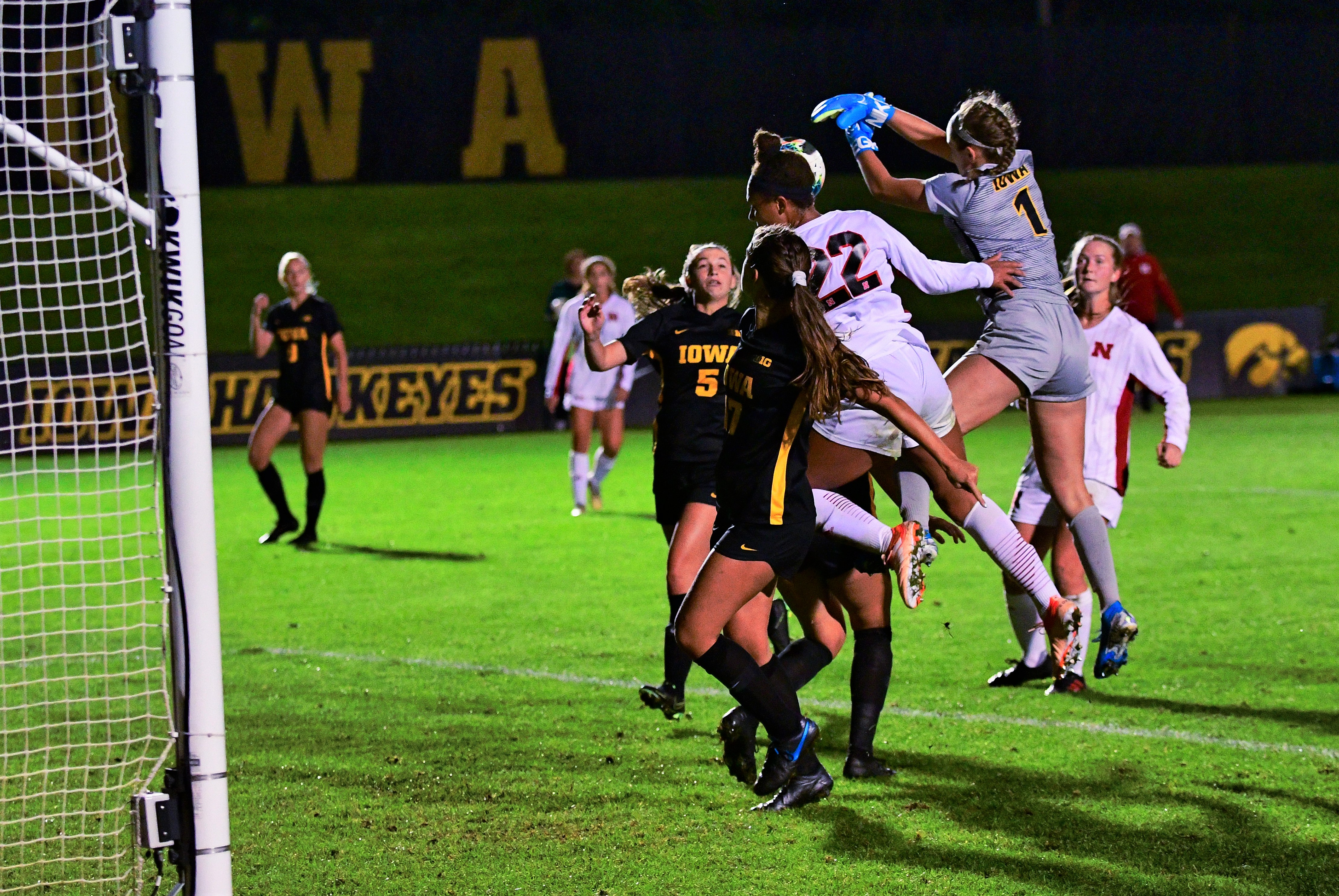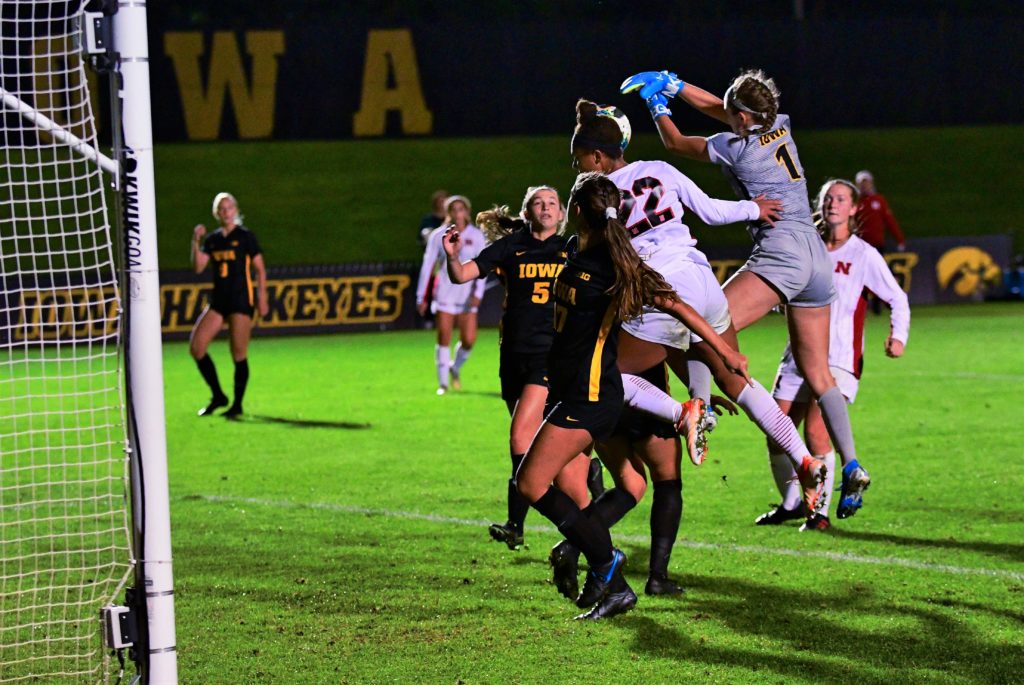 A late scoring opportunity for Riley Whitaker and the Iowa women's soccer team went awry, allowing third-seeded Kansas to hold on for a 1-0 victory in the opening round of the NCAA Tournament on Saturday night at Rock Chalk Park.
The Hawkeyes finished the season with a 15-5-1 record.
"That was the game we came here for," said Iowa coach Dave DiIanni. "We were similar teams in about every category. It was two good teams that both won 15 games and both teams had chances throughout the course of the game."
Midway through the second half, Kansas' Ellie Prybylski played a ball to Katie McClure off a counter. McClure then sent a cross to Kailey Lane, who chipped in a shot from 4 yards out as the ball caromed off Claire Graves' hand to give the Jayhawks a 1-0 lead.
The Hawkeyes kept fighting and unleashed four of their nine second-half shots in the final 3 minutes. Devin Burns fired a shot at the 87:02 mark, but Kansas' Sarah Peters made the save and secured the ball before Natalie Winters could get her foot on the rebound.
With less 2 minutes to play, Winters was fouled just outside the box, giving the Hawkeyes a free kick. The ensuing shot by Whitaker, a former Ankeny star, was stopped by Peters and Sara Wheaton's shot off the rebound was again stopped by Peters–her fifth save of the game.
Iowa finished with a 14-7 advantage in shots for the game.
"I am sad for our group of women; we played well and maybe deserved a different result," DiIanni said. "The nature of soccer isn't fair sometimes. I am proud of how they competed; they played with such heart and competitiveness and created enough chances to be able to win the game.
"At the end of the day, Kansas scored the way they have scored many goals this year," he added.