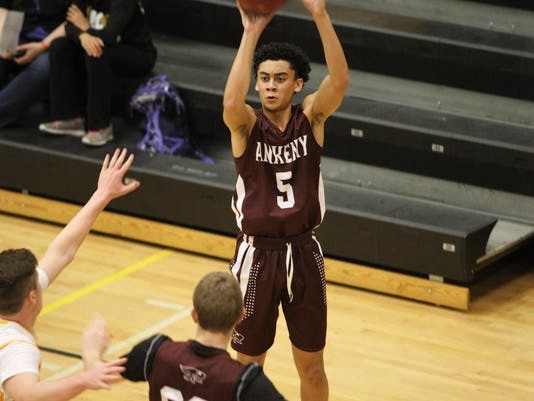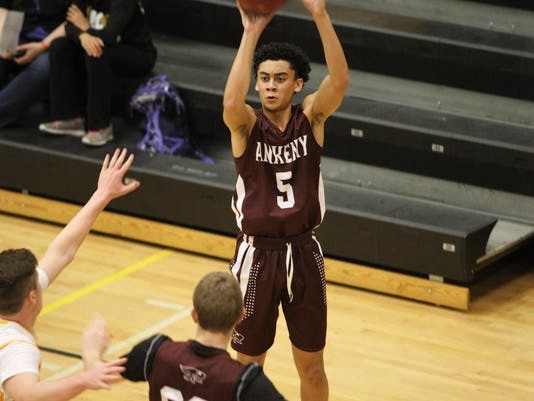 Former Ankeny basketball player Jalen Smith has found a new home in Pella.
Smith, a 6-foot-2 guard, has decided to play for Central College after sitting out the 2019-20 season.
"It was difficult at first, but I was trying to find a home closer to (Ankeny)," Smith said. "I was really looking hard at Simpson and Central. It was a hard decision, but I think Central's the place for me going forward."
Smith averaged 9.2 points per game as a senior at Ankeny in the 2016-17 season. He then spent one year at North Iowa Area Community College in Mason City, where he played in 17 games and averaged 4.1 points while shooting 33.3 percent from 3-point range.
Smith transferred to Riverland Community College in Austin, Minn., for his sophomore season in 2018-19. He helped the Blue Devils to a share of the Southern Division title in the Minnesota College Athletic Conference.
"I had my best college year at Riverland," Smith said. "We had a solid team with a bunch of really good players. Honestly, I had doubts about D3 jucos at first, too. But we all played really well and we tied the school record in wins and won the conference for the first time in like 50 years. So it was really good. We were one game away from (going to) nationals."
Smith will be joining a Central squad that posted a 5-20 record this season. The Dutch are coached by Craig Douma.
"I liked the coach," Smith said. "Coach Douma is a really cool guy, and other people had really good things to say about him. Their assistant coach reached out to me, too, and I'm actually really close to him already. So I feel like it's a good fit."
Smith's younger brother, Jaxon, is also currently weighing his options. Jaxon helped Ankeny to the Class 4A state title last month.
"I'm really happy for him," Jalen said. "That whole team just played great down at state."
Jalen said he's been helping his brother throughout the recruiting process.
"I've been trying to stay on him to look at everything before choosing a school to make sure you have no second thoughts," Jalen said. "I've been trying to keep him level-headed, but I think he's leaning toward going to a juco."