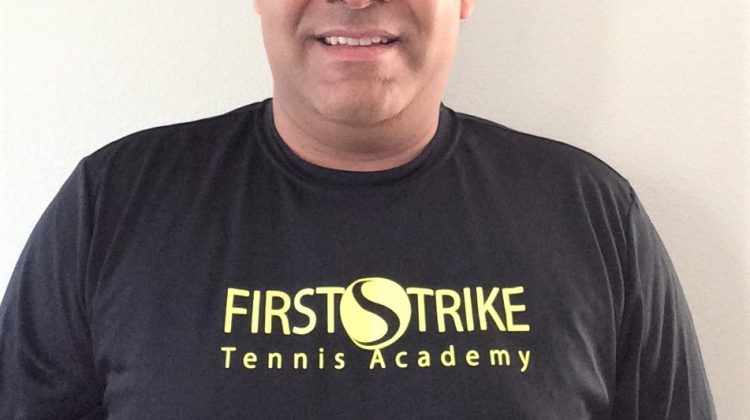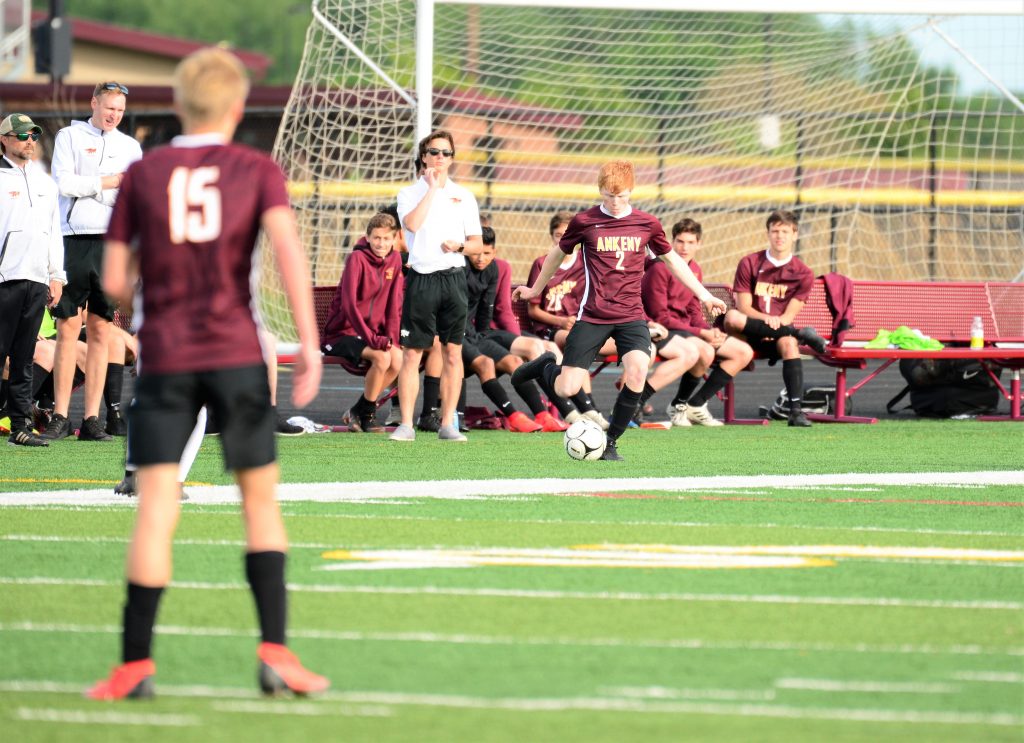 Perhaps nobody was more excited to coach his team this spring than Ankeny boys' soccer coach Marcus Varnum.
Unless it was Ankeny Centennial girls' tennis coach Armando Espinosa.
Both Espinosa and Varnum were first-year head coaches who had their debut seasons wiped out by the coronavirus. Espinosa, the head tennis professional at Ames Fitness Center, was hired to replace Ryan Petersen the day before the season was scheduled to begin.
"I had a parent meeting even before I signed my contract, and I scheduled a meeting for the next day," Espinosa said. "We had a plan in place and we were all ready to go and then we got shut down."
On April 17, Iowa Governor Kim Reynolds announced that all schools would remain closed through the end of the school year due to the ongoing threat of COVID-19. Shortly thereafter, the Iowa Girls' High School Athletic Union and the Iowa High School Athletic Association announced that all spring high school activities–which had previously been slated to possibly resume on May 1–were now being eliminated.
Varnum wasn't surprised by the decision.
"We were trying to be optimistic yet realistic at the same time," he said. "We were trying not to get our hopes up too high before hearing the news, but even with that, when we heard that it was official it was quite the blow, to be honest."
Both Varnum and Espinosa said they felt bad for the seniors on their teams, especially the ones who will not be competing at the collegiate level. This was going to be their final opportunity to play the sport that they love.
"It's devastating," Varnum said. "It's really tough to see."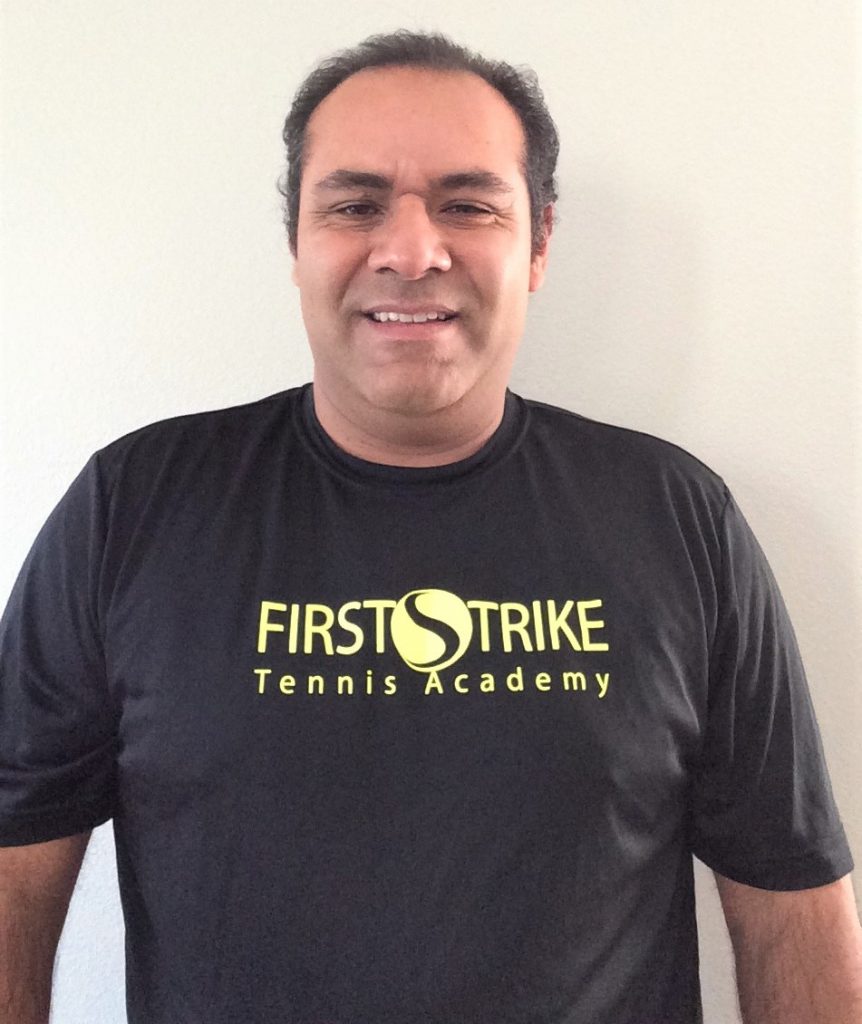 Espinosa, a longtime college coach, agreed that it was a bitter pill to swallow.
"It's not like college where the NCAA granted them an extra year of eligibility for them to come back and finish the year," he said. "This is it. You're done. And for (the seniors) not to have anything, it's really a bad situation."
Espinosa barely had a chance to work with any of his players. However, he already knew some of the girls from his position at the Ames Fitness Center.
Espinosa first learned about the Centennial job from Julie Blevins, the mother of Centennial boys' tennis standout Will Blevins. He was initially hired a few months ago.
"Because I work at the Ames Fitness Center, there's a lot of rules and regulations about when I can work with the kids and when I can't," Espinosa said. "I thought it was going to be fine. I can coach tennis March through May and then go back to my regular job. I started going through my certification, and then I talked to (Centennial Activities Director) Scott (Garvis), and he had just talked to the (IHSAA). And he told me if I'm the coach, I can not be teaching tennis lessons. So we stopped the process abruptly in January."
A month later, Garvis called Espinosa and told him he had a solution to the problem.
"Scott had talked to the union again, and he told me he can hire me the day before practice starts and you can still teach until that day," Espinosa said. "So he said, 'Let's start the process over again.' Scott is awesome. He's been unbelievable to work with."
Espinosa was used to coaching a team of eight players at the collegiate level. He said 140 girls were interested in playing for the Jaguars.
"I thought that was awesome because that means we're growing the sport," he said. "It was certainly going to be an adjustment. It makes it a little bit hard to manage."
After the coronavirus outbreak spread to Iowa in mid-March, it became even more difficult. Espinosa said he has not had any contact with his players.
"It's been kind of crazy," he said. "It's been a tough situation for me to even relate to the kids."
Espinosa is hoping that he'll be able to come back next year to coach the Jaguars.
"Definitely with the leadership we have at Centennial with Scott as our AD, it really felt like home from the get-go," he said. "If there's any possibility for me to continue on doing my job here and being able to work (at the Ames Fitness Center), I would definitely look forward to doing that."
Unlike Espinosa, Varnum was already familiar with all the players on his team. He had previously served as an assistant in the program under head coaches Brian Duax and Jordan Burns.
The Hawks posted a 12-7 record last year and advanced to the Class 3A state tournament for the second straight season.
"The guys really grew and developed last year under Jordan, so I was just trying to keep the momentum going," Varnum said. "I think this would have been a really exciting year."
Former Ankeny player Will Nurre had joined the coaching staff as an assistant, another reason for Varnum's optimism.
"We had a couple of nice nights in late February and early March before (the season was cancelled), so we got a taste of what things were going to be like and that might have made it even harder," Varnum said. "The work that we put in during the offseason, we want to make sure that it doesn't go to waste. But it is tough to accept. I was really excited for this group of seniors. I've coached them all the way through their four years, and to see them go out would have been awesome."
Varnum has been working with some of the other coaches in the CIML to form a summer league for the seniors. They have held a summer league in the past, but this one would hopefully be more formal.
"It's all up in the air, though, because we're really at the mercy of Gov. Reynolds and what the medical experts say," Varnum said. "But we'd really like to give them some sort of competition to go out on."
Losing control of the situation has been difficult for all the coaches and athletes.
"We want to control as many things as we can," Varnum said. "We can control so many things in life, but right now we're out of control of a great number of things. Two things we can control are our energy and our attitudes, so that's what we're trying to do."
Varnum said his players are currently participating in voluntary workouts in an effort to start building for next season.
"We're just trying to keep the boys moving and keep their love of the game strong," he said.