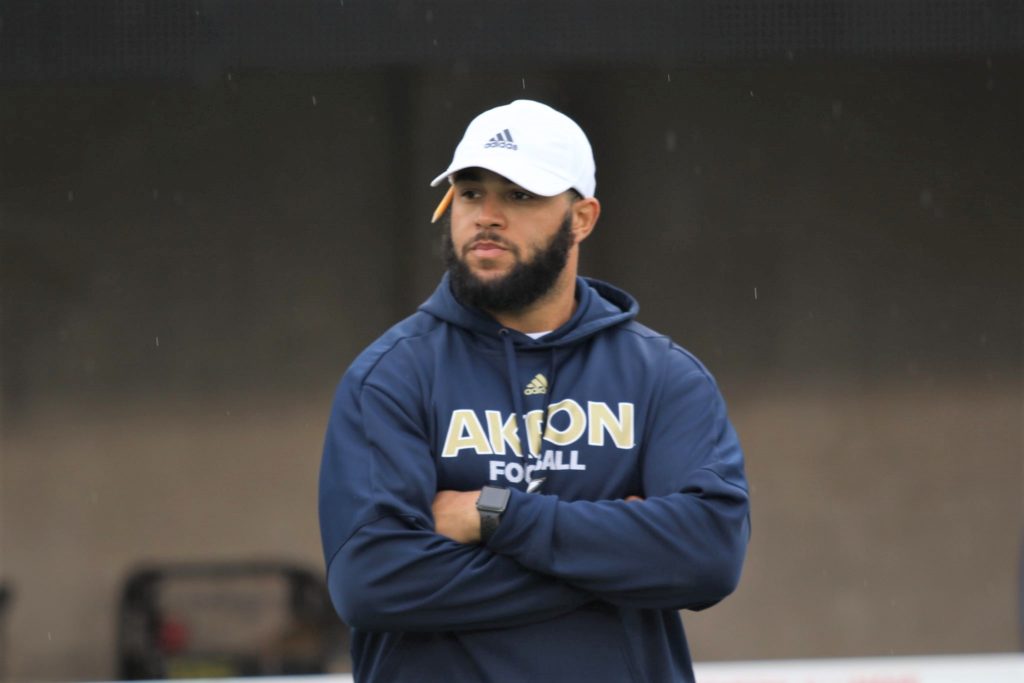 Xavier Quigley always wanted to play for the Iowa State football team.
Although he never got that chance, the former Ankeny offensive lineman still had a desire to be part of the Cyclones' program.
Now, he's getting that opportunity.
Quigley has been named to a graduate assistant position on head coach Matt Campbell's staff. He will help coach the Cyclones' offensive linemen.
Quigley was initially offered the position back in March, right before the outbreak of the coronavirus. His hiring was put on hold for several weeks due to the global pandemic.
"It's been a long time coming," Quigley said. "Growing up an Iowa State fan and always wanting to be part of the football program in some form or fashion, either as a player or a coach, and now getting an opportunity to be on the staff…it's really exciting."
Quigley played on Ankeny's state championship team in 2012 along with quarterback Joel Lanning, who went on to play for the Cyclones and is now on the coaching staff. Lanning was a quality control assistant in 2019 before becoming a graduate assistant on defense this year.
"It's awesome," Lanning said of the hiring of Quigley. "I'm happy he's back here!"
Quigley played two seasons at Iowa Western in Council Bluffs before moving on to Akron, where he played against Lanning and the Cyclones in 2017. The two friends have remained in contact over the last several years.
"We usually talk on a daily basis," Quigley said. "He's excited to get me back. We went our separate ways after high school–still communicating and everything like that–but this will really be the first time we've been on the same team since high school. It'll be fun."
Quigley has been a graduate assistant at Akron for the last two years. The Zips went 4-8 under head coach Terry Bowden in 2018, then struggled to a 0-12 mark last season after former NFL quarterback Tom Arth took over the program.
Quigley is graduating this month with a master's degree.
"The opportunity to come home and to be a GA at Iowa State, it's a no-brainer," he said. "It's really been a goal of mine to get home and to find a job close to my home and family."
Quigley is joining an Iowa State program that is trending upward under Campbell's leadership. The two-time Big 12 Coach of the Year has led the Cyclones to three straight bowl games, yearly appearances in the national rankings and a 23-16 record in the last three seasons, the second-best three-year stretch in Iowa State football history.
"Coach has taken that thing, and it's taken off," Quigley said. "I've said it before, I think Iowa State is a great program to be in right now. They're doing all the right things and getting all the right guys in there that they need to, and it's showing on the field."