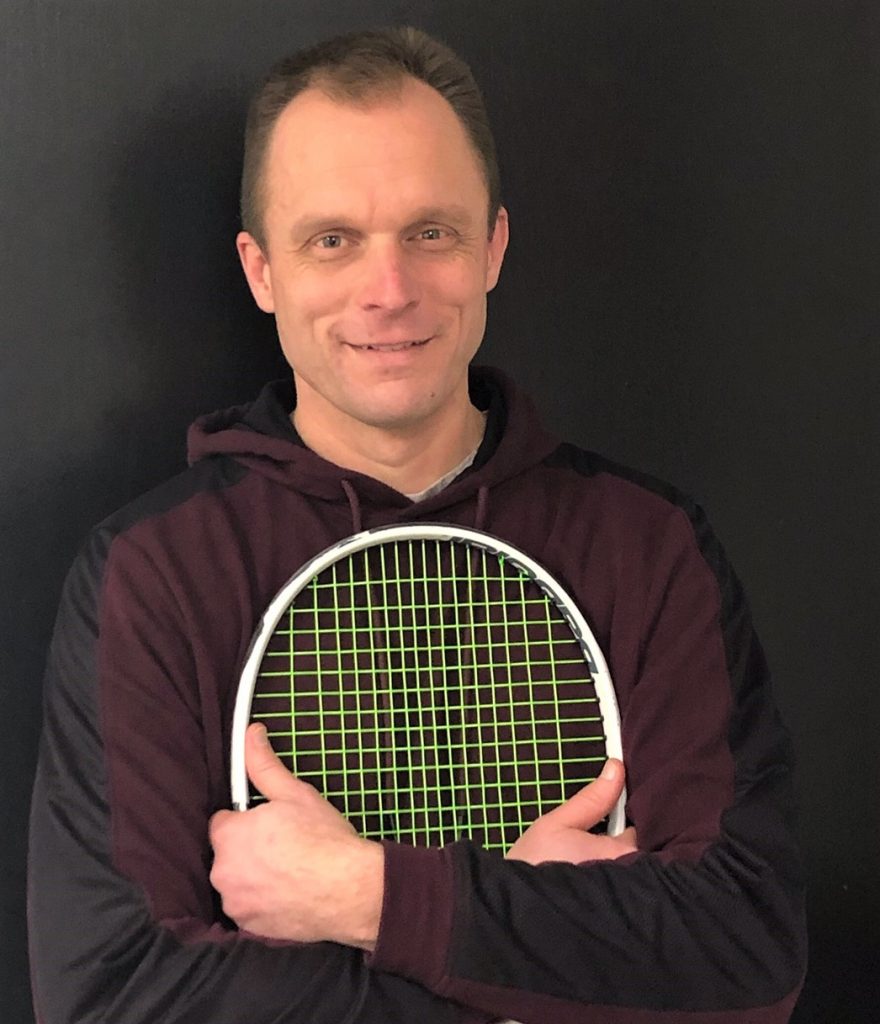 The timing was just right for Ankeny girls' tennis coach Katie Owens to step down from her position.
It was also the perfect time for Ankeny boys' coach Steve Smith to replace her.
Smith has been named the successor to Owens, who coached the Hawkettes from 2014-20. He will now get an opportunity to coach his daughter, Kira, who is currently an eighth grader.
Smith knew he might have to make a tough decision, but he thought it would come a year from now.
"I hadn't thought about it that much, but when coach Owens stepped down, I guess this kind of accelerated the timeline on making this decision," said Smith. "I was kind of on the fence, but I couldn't really pass this up. An opportunity to coach my daughter and that group of young ladies for four years, that's an opportunity of a lifetime."
Smith took over the boys' program in 2019 and guided the Hawks to a 3-9 record. The 2020 season was cancelled due to the COVID-19 pandemic.
Smith, a former Ankeny standout who placed fifth in the Class 2A state doubles tournament in 1993, is confident that the boys' program will continue to move forward.
"Coach Feve is staying on board as an assistant, and I know there are some folks applying for (the head coaching) position that are really solid," Smith said. "They'll be in good hands."
Smith is excited about the potential of the girls' program. The Hawkettes went 6-9 in their final season under Owens in 2019, but more talent is on the way–including Smith's daughter.
"There are four girls who play regularly and have the potential to go to state," Smith said. "The potential that is going into the program in the next five years is probably higher than it's ever been, and I've already got relationships with most of them. It's hard not to want to be part of that."
Smith was surprised by Owens' decision to resign.
"I was actually excited for her to coach my daughter because she is such a positive influence on the young ladies," Smith said. "I was more than comfortable with her being my daughter's coach, but when she stepped down, that changed things."
Owens was hired to take over the girls' program in 2013, but she stepped aside that season due to maternity leave. Longtime coach Mike Mullins agreed to coach the Hawkettes for one more season in her absence.
Owens then returned the following year and coached the team for seven seasons, although her final year was interrupted by the coronavirus.
"I would like to say how grateful I am for the opportunity to coach the girls' team," Owens said. "I am beyond proud of the program and the girls I got to work with every day. My first season we had a roster of 11 and at the beginning of the season in 2020 we had well over 100 girls! I would also like to thank all of the wonderful athletic directors and support staff I got the opportunity to work with. They went above and beyond to help make our program successful."
Owens attributed her resignation to her growing family. She is expecting her fourth child in December.
"Family and school always come first," she said. "I felt it would be best for our family to step down as head coach. I look forward to continuing to support the tennis program and wish coach Smith the best."