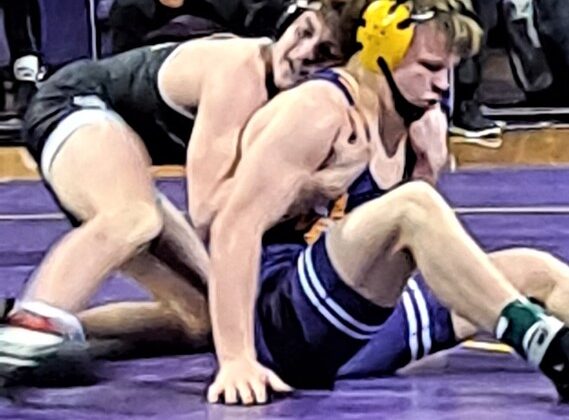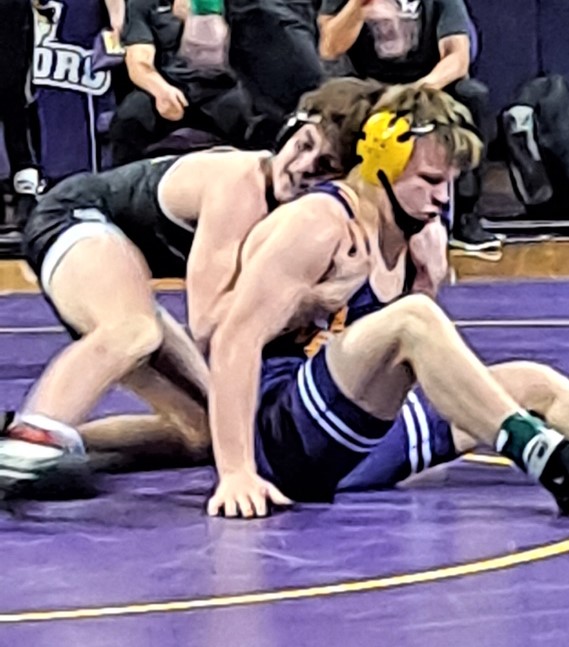 The Ankeny Centennial wrestlers decided to play it safe on Wednesday night.
Using a lineup of junior varsity matmen, the Jaguars posted a 46-9 victory over Dallas Center-Grimes in a Class 3A regional dual before dropping an 81-0 decision to host Waukee in the final round. The third-ranked Warriors advanced to next week's state duals tournament at Wells Fargo Arena.
"We put some good guys out there, but we kept our varsity lineup at school and got a good workout in to get ready for (the district tournament on) Saturday," said Centennial coach Jay Groth, whose team finished the dual-meet season with a 16-7 record. "Waukee's a really good team, and they're going to be hard for anyone to beat at the state duals. Safety-wise and keeping us good to go for individual state, we just decided that this was the best route for us to go this year."
Centennial dominated the meet against Dallas Center-Grimes, winning six of the eight matches that were contested. The Jaguars recorded four pins.
Only one of the 10 matches against Waukee went the full 6 minutes. Zach English dropped a 10-5 decision at 170 pounds.
"Zach wrestled really well," Groth said. "Cody Vandermark did well (at 106), and Sam Watson looked good (at 160), too. They didn't back down to either team and went out and wrestled tough.
"Ideally, these kids are going to be in a similar situation next year, wrestling for a chance to go to state duals," he added.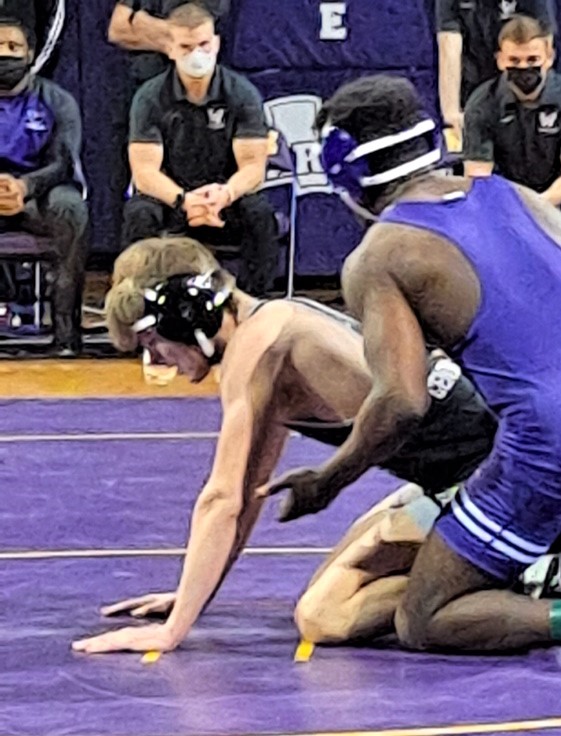 The Jaguars will travel to Marshalltown on Saturday for the district tournament. The action gets under way at noon.
"The guys are looking forward to it," Groth said. "I think we're ready to go."
Here are the match-by-match results from Wednesday:
Centennial 46, Dallas Center-Grimes 9
106: Vandermark beat Weydert, 8-0; 113: Double forfeit; 120: Double forfeit: 126: J. Talmadge won by forfeit; 132: Riesselman (DCG) beat Seedorf, 15-8; 138: Gard (DCG) won by forfeit; 145: Gard (DCG) won by disqualification over Honderd; 152: S. Talmadge beat Smith, 10-6; 160: Watson pinned Herbst-Larkin, 1:05; 170: English pinned Adams, 3:07; 182: Kaiser won by forfeit; 195: Heimer won by forfeit; 220: Douglas pinned Walsh, 2:58; 285: Griffin pinned Jahangir, 3:32.
Waukee 81, Centennial 0
113: K. Christensen won by forfeit; 120: Hofbauer won by forfeit; 126: T. Christensen pinned J. Talmadge, :42; 132: Kelley pinned Seedorf, :38; 138: Ferguson won by forfeit; 145: Rubino won by forfeit; 152: Driscoll pinned J. Cahill, 1:03; 160: Sammler pinned Watson, 2:54; 170: Hauck beat English, 10-5; 182: Gammell pinned Kaiser, 3:55; 195: Spyksma pinned Heimer, :22; 220: Winter pinned Douglas, 1:44; 285: Reiland pinned Griffin, :20; 106: Freeman pinned Vandermark, 1:13.