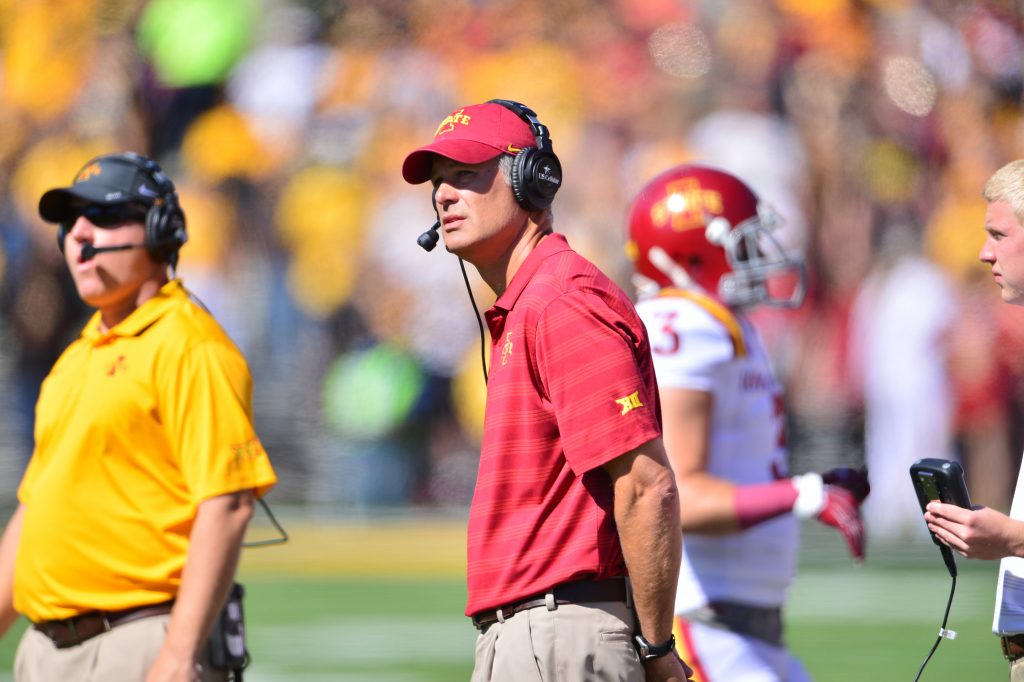 It only took three decades, but Paul Rhoads is returning to Columbus, Ohio.
The Ankeny native and former Iowa State head football coach has been hired to become a defensive analyst at Ohio State, where he served as a graduate assistant in 1991 under John Cooper. He brings 28 years of coaching experience to Ryan Day's Buckeyes staff.
Rhoads' experience on the defensive side of the ball will be a valuable asset for the Ohio State defensive staff, which has undergone some changes since the end of the season. The move follows the retirement of co-defensive coordinator Greg Mattison and the promotion of former special teams coordinator and safeties coach Matt Barnes to secondary coach, where he will work alongside defensive coordinator Kerry Coombs.
As an analyst, Rhoads will not be able to coach players on the field. However, he can help the staff with scouting opponents, game planning and other duties.
"It's something that I've spent a lot of time thinking about," Day said when asked about hiring an analyst on National Signing Day. "Like you said, every program is different and you have to do what's right for your program. And now that I'm going into year three, I'm taking a hard look at that and seeing if there are some people around who would be the right fit.
"I think the big thing for us is it has to be the right fit culturally. It has to be the right personality and someone who brings the right things to the table. And so, certainly looking at all those things and over the next couple weeks having an opportunity to bring some guys in and possibly talk about those types of things. But looking at all of those, analysts, QCs (quality control coaches), different types of backgrounds and trying to find what that right mix is going into the season," he added.
Rhoads was the defensive coordinator at Arizona last season. He was named interim head coach when Kevin Sumlin was fired.