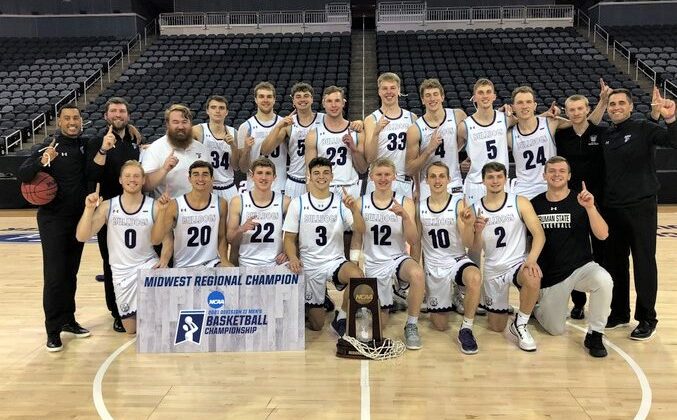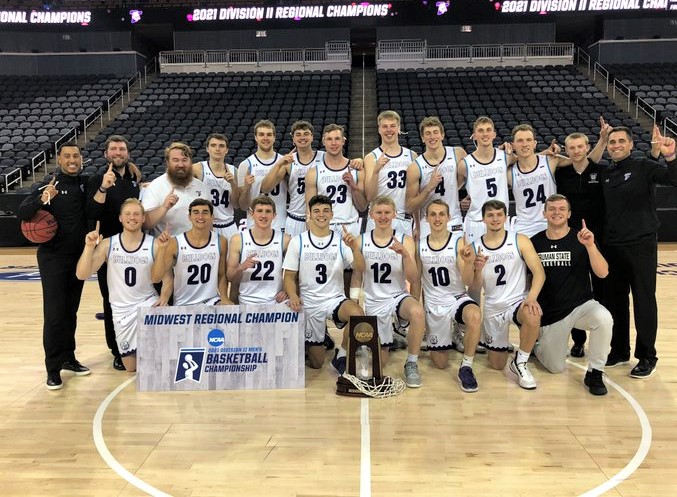 Hunter Strait and the Truman State men's basketball team are headed to the Elite Eight of the NCAA Division II tournament.
Strait, a former Ankeny Centennial standout, made two free throws in the final seconds to seal the Bulldogs' 65-62 victory over Michigan Tech on Tuesday night in the Midwest Regional final at Evansville, Ind.
Truman State (20-2) advanced to the Elite Eight for the first time since 1999.
"It's a dream come true," said Strait, a junior guard. "Obviously, as you know I never got to a state tournament and after last year making the NCAA Tournament and not being able to play (due to COVID-19), you never know if you'll get that opportunity again. The fact that we are three wins away from a national championship is just unbelievable."
There were eight lead changes and seven ties in Tuesday's game. Truman State took the lead for good, 63-62, on a layup by Cade McKnight with 3 seconds left.
After a Michigan Tech turnover, Strait iced the win with a pair of foul shots.
"This is a special group of guys, and we fight our tails off each and every night," Strait said.
Truman State has enjoyed an outstanding season despite losing the best player from last year's team. Brodric Thomas is now playing for the Cleveland Cavaliers.
"Obviously, after losing an NBA player, we thought that we were going to take a step back," Strait said. "But pretty early on, it was clear to see that this team is very special."
Former Iowa player Jeff Horner guided Truman State to the Great Lakes Valley Conference regular-season title. The Bulldogs then lost to the University of Indianapolis in the quarterfinals of the GLVC tournament before landing an at-large berth to the NCAA Tournament.
Guard Turner Scott, a former Valley star, is one of several Iowans on the Truman State roster. He averages 12.1 points per game–one of five Bulldogs scoring in double figures.
Strait is averaging 7.9 points and ranks second on the team with 45 assists.
"We have so many weapons," Strait said. "This year I have stepped into a sixth man role. We have a ton of talent, and coach (Horner) wanted some experience coming off the bench."
Truman State will be joined in the Elite Eight by Northwest Missouri State, West Texas A&M, Flagler, Colorado School of Mines, Lincoln Memorial, Daemen and West Liberty. The eight remaining teams will be reseeded before resuming play next week.