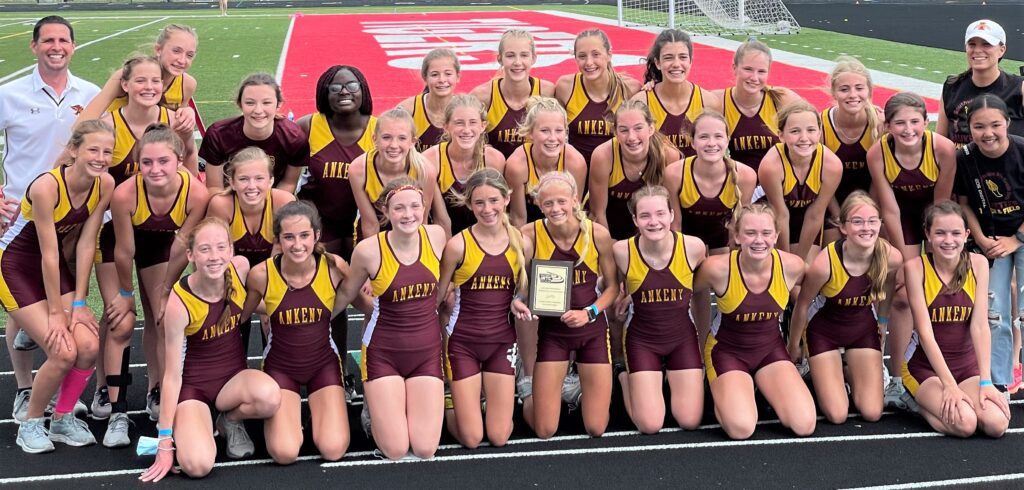 The Ankeny Southview eighth grade girls' track team capped off an undefeated season by winning the Eighth Grade Large School state meet on Saturday in Gilbert. Southview placed in 14 of the 18 events and racked up 84 points, 31 more than runner-up Waukee Prairieview.
Alli Macke won the 400 in 59.22 seconds, one of her three school records on the day. She took second in the 800 in 2:17.78 and was third in the 200 in 27.15.
Evelyn Huegel captured the discus with a throw of 97 feet 3 inches. Southview also won the shuttle hurdle relay as the foursome of Marlee Buchan, Kaylyn Miller, Grace Buch and Reagan Hanfelt posted a time of 1:12.74.
Hanfelt also placed second in the high jump at 5 feet 1 inch, setting a school record. Southview's 4×800 relay team of Lauren Jackson, Sophie Loeffler, Sophia Graber and Drew Beason earned runner-up honors in a time of 10:23.31.
This was the second state title for Southview. The school also won in 2016.
"There was certainly a lot of top-end talent on the team this year, but there was also an incredible amount of depth, which allowed them to score consistently in every event," said Southview coach Greg Luttenegger.
There were 52 girls on the roster, and 37 of them participated at the state meet. Beason set a school record in the 1,500, placing fourth in that event in 5:08.62.
Southview posted a 30-0 record against 'A' teams during the regular season. The squad won invitational titles at Ankeny, Urbandale, Ames, Waukee, Bondurant and Marshalltown.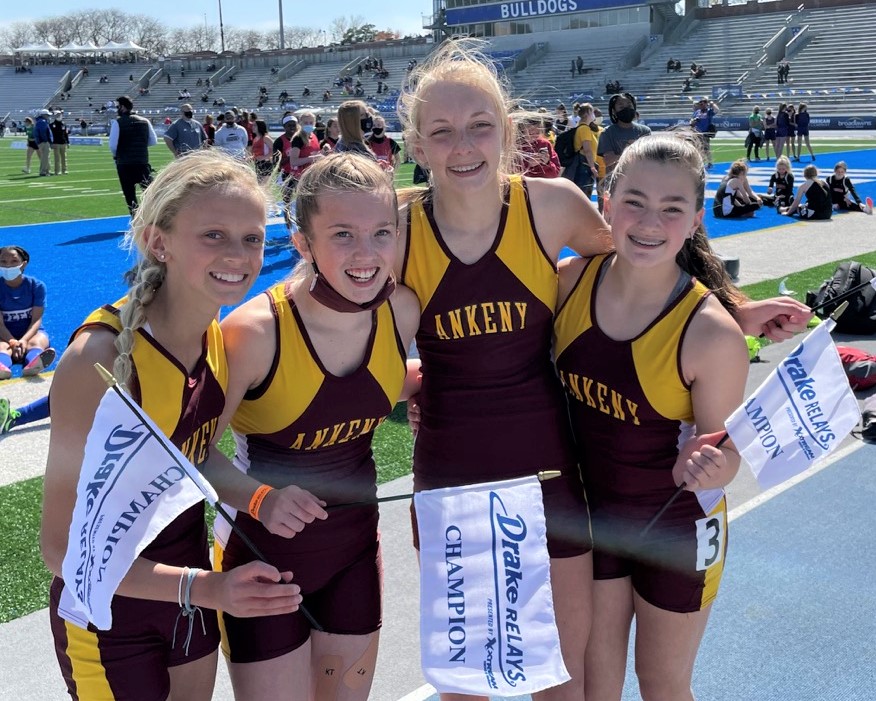 Southview also won the Middle School 4×100 relay at the Drake Relays last month. The team of Macke, Morgan Conklin, Savannah Gage and Ava Leinen was clocked in 52.76 seconds.
"It's a pretty big accomplishment to go undefeated, win the Drake 4×100, win the state meet and stay as grounded, hard-working, and supportive as this group has been," Luttenegger said. "The whole team shared in their successes, were very team-oriented, and were quick to give compliments to each other.
"In addition, they are just a generally happy and fun team to be around all of the time. It has been a fantastic and enjoyable group to coach!" he added.