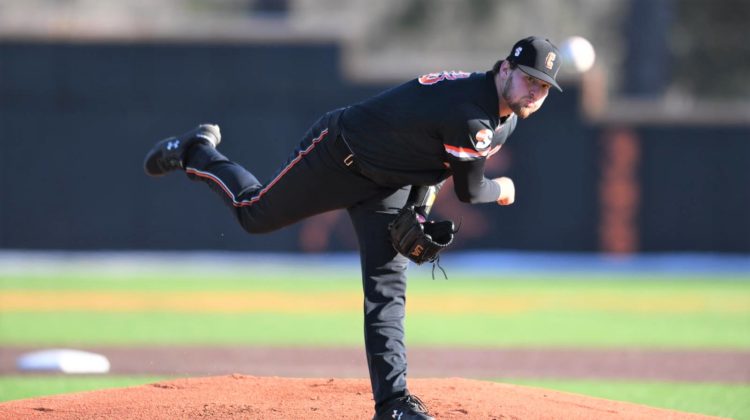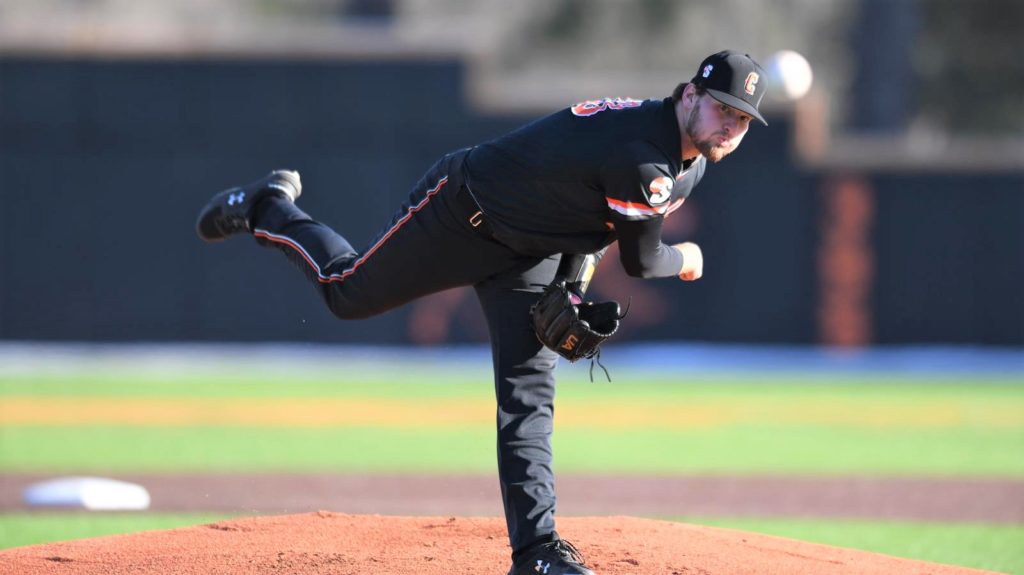 Ankeny Fanatic has already announced its all-time Ankeny teams in 15 different sports. If you missed any of them, you can search the website for "all-time teams" and catch up on the sports that we've already featured.
Now, it's time to focus on the Boys of Summer.
The city of Ankeny has a rich tradition in baseball. Ankeny High School has won two championships and placed second five times in 14 state tournament appearances.
The community has produced two major-league players who blossomed into stars on some of Ankeny's best teams in the 1990s. A few other Ankeny prospects have been selected in the MLB amateur draft and went on to play professionally in the minor leagues.
Dozens of Ankeny and Ankeny Centennial players have gone on to play at the collegiate level, including one who won an NCAA Division I national championship. Ankeny's record-setting 2005 team–one of the best squads in state history–yielded six seniors who went on to play in college. A year later, 10 more Hawks signed to play with various colleges.
The Ankeny Fanatic all-time Ankeny baseball team is comprised of three squads. Today, we are announcing the third team. We'll post the second team next followed by the first team, hopefully sometime in the next several days.
I've been fortunate to cover many of the players on the three teams throughout my 30-year career as a sports reporter–first with the Ankeny Register & Press Citizen and now with Ankeny Fanatic since 2018. Many of the players on the second and third teams would be legends if they grew up in a different community.
Actually, I'd argue that several of them are legends anyway. They were just a cut below the very exclusive 12-player first team.
Here, then, is the Ankeny Fanatic all-time Ankeny baseball team:
THIRD TEAM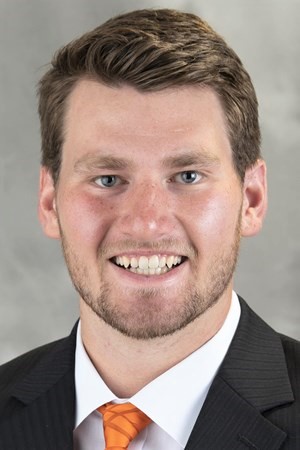 Cam Cowan, SP: He was one of the best pitchers in Ankeny Centennial's brief history, racking up 138 strikeouts from 2015-17. As a senior, he compiled a 6-1 record with a 1.61 ERA and fanned 63 batters in 56 2/3 innings. Opposing hitters batted just .163 against the hard-throwing righty, who tossed a one-hitter with 10 strikeouts in a 1-0 win over Ames. He later led the Jaguars to a 3-0 victory over Newton in a Class 4A substate quarterfinal, throwing a no-hitter with eight strikeouts while also hitting a two-run homer. He was a unanimous pick to the Central Conference first team and was named to the all-state second team. "Cam was a great pitcher," said Centennial coach Mark Hey, who was the head coach at Ankeny from 2004-13 before moving across town to start the Jaguars' program. Cowan went on to play two years of NJCAA Division II baseball at Kirkwood Community College, where he finished his junior college career with 87 strikeouts in 72 1/3 innings. In 2018, he helped lead Kirkwood to its first NJCAA World Series appearance since 1999. Cowan then transferred to Division I Campbell University, where he was named to the 2020 Preseason All-Big South team by Perfect Game. He went 2-2 with a 3.00 ERA in four starts before the season was cancelled due to the COVID-19 pandemic. In his Campbell debut, he had 15 strikeouts against South Alabama, tying the school record for strikeouts in a game. He led the Big South with 36 strikeouts in just 24 innings. He recently underwent Tommy John surgery, but is expected to make a full recovery and is planning to pitch for the Camels next season while he pursues his MBA degree.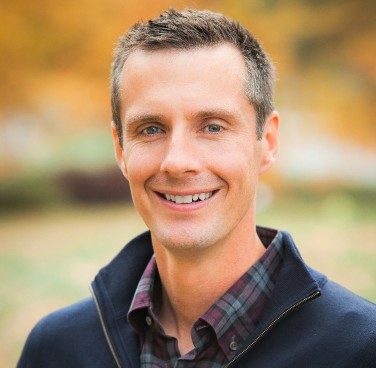 Ben Sitzmann, SP: The lanky lefthander went 4-3 with a 5.45 ERA and 53 strikeouts as a junior at Ankeny in 2002. He then developed into an ace as a senior, when he posted an 8-2 record with a 1.90 ERA and a team-high 84 strikeouts. He recorded wins over some of the state's top teams, including Class 4A state champion Valley, 4A semifinalist Mason City, and Central Conference co-champions Dowling Catholic and Indianola. He pitched the Hawks to a 5-2 victory over fifth-ranked Dowling in a Class 4A substate quarterfinal. He was a second-team all-state pick and was a unanimous selection to the all-conference first team. He went on to play for Iowa. "He was one of my favorite players," said Brad Rose, who coached the Hawks from 2001-03. "He wasn't overly talented, but he worked hard and found ways to beat those really good teams."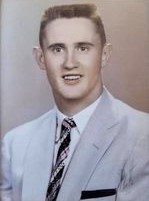 Ken Purdy, C: A 1956 graduate of Ankeny, Purdy was a tremendous all-around athlete who lettered four times in four different sports–baseball, football, basketball and track. But baseball was considered his best sport. He also pitched and played shortstop, but spent most of his time behind the plate. During the summer before his senior year, he was invited to play AA baseball for the Kansas City Athletics. In 2006, he was ranked No. 47 on the Ankeny Register & Press Citizen's list of the 50 greatest athletes in Ankeny High School history. Frank Whitely, Purdy's baseball, basketball and football coach at Ankeny, was quoted on several occasions as saying that "pound for pound, Ken was the best athlete he ever coached". He went on to play semi-pro ball for the Slater Nite Hawks. "My childhood memory from that is that dad would play like Wednesday through Sunday nights every single week after working and doubleheaders on the weekends," said his son, David Purdy. David also recalled that his father could catch a pop fly during practice in the back pocket of his baseball pants. "My grandma used to tell stories about how she always had to sew the back pocket up because he would rip it pulling it out to catch the ball there to show off," David said. Purdy passed away in 2015 at the age of 78.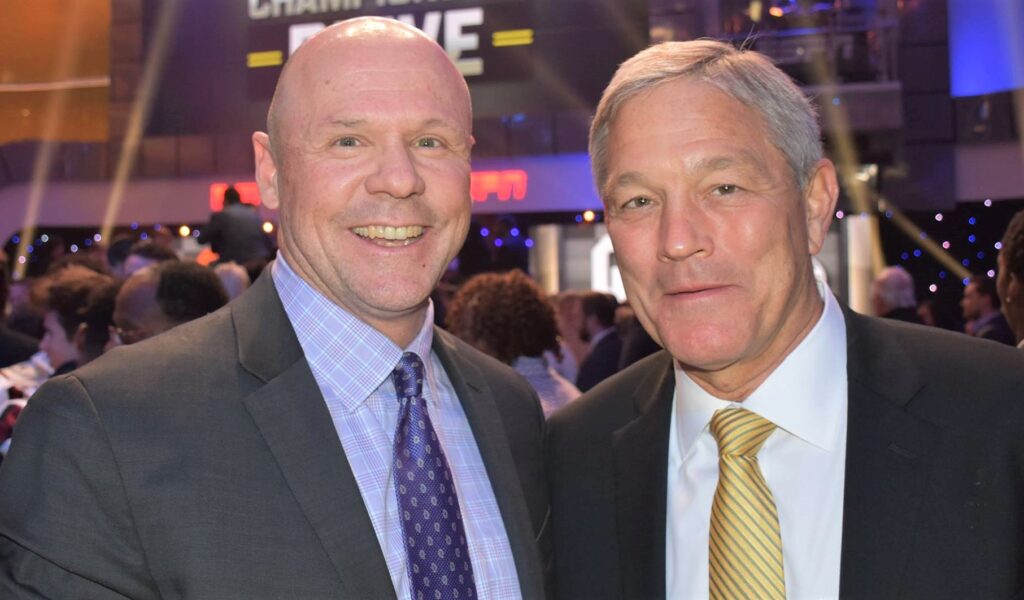 Andy Crawford, 1B: He was a switch hitter who was promoted to the varsity as a freshman in 1977 and went on to start for four years. "The switch hitting started as a kid playing wiffle ball," Crawford said. "The right field fence was shorter, so why not bat left handed? My first at bat as a freshman was at a home game at Parkview against Ames where I tripled from the left side of the plate to the right center field gap." He was a two-time all-state pick who helped lead Ankeny to back-to-back 26-win seasons in 1979-80. As a junior, he batted .366 and was a fourth-team all-state selection. In 1980, he helped the Hawks to the Central Iowa Conference title. He was a repeat pick to the all-conference first team and was a second-team all-state pick. "Andy could hit for power and for average from both sides of the plate," said Jeff King, one of his former teammates. "He and Spitz (Kevin Spitzig) were a dynamic 1-2 punch in the order." Crawford was recruited for both baseball and football, but baseball was his first love and he decided to play that sport at Iowa State, where he spent two seasons before transferring to West Georgia College. "I did not enjoy playing for the Iowa State coaches," Crawford said. "The final straw was when they wanted to convert me to a right-handed power hitter. That completely messed with me." At West Georgia, Crawford went back to switch hitting and playing multiple positions. As a senior, he started at every position once–including pitcher. He batted .316 with 16 home runs, eight from each side, and was a second-team all-conference pick. Crawford was offered a free agent contract by the Montreal Expos. "As I recall the offer was an $850 signing bonus and something like $316 per month and free room and board. I would have been assigned to a rookie league team in Billings, Mont., and I'm pretty sure the room was under the stadium and the food was all of the corndogs I could eat. The team primarily consisted of 17 and 18 year olds and I was 22. If you know the politics of baseball, you know that if they do not have any money invested in you, you will not move up. While my love of the game was strong, my body was beat up and riding in buses with 17 and 18 year olds with no money did not appeal to me. So I decided to put my glove away." However, Crawford later played in an independent league in Florida that featured many former major leaguers who were trying to get noticed and signed. In 1997, he tripled in the league championship game off Rod Beck to help the Clearwater Cubs to the title. Beck was signed by the Chicago Cubs a few weeks later.
Rob Logan, 2B: He was one of the key players on the first Ankeny team to qualify for the state tournament in 1987. After a bumpy regular season, the Hawks entered tournament play with an 11-14 record but reeled off four consecutive victories to reach state. Ankeny then ended second-ranked Dowling's 21-game winning streak with a 6-2 win in the Class 4A semifinals, avenging a loss during the regular season. Logan had two hits and two RBIs in the game, including a double to drive in what proved to be the winning run. The Hawks then lost to Davenport West in the final. "That was a fun season," said Mel Murken, who coached at Ankeny for 32 years. "We had a lot of tough things happen to us during the year. Barry Steim was our top pitcher, and for some reason we could never score many runs when he pitched. Unfortunately, we lost a lot of games by one or two runs. But we got hot at the right time." Logan and Steim were both named to the all-tournament team. "I have awesome memories of playing with some absolutely tremendous athletes like (Brent) Cameron, (Randy) Wee, (Jim) Voigt and Steim," Logan said. "A lot of us played together since Little League." Logan batted .404 and also led the team with nine home runs, six doubles and 38 RBIs. He was named to the Central Iowa Conference first team and to the all-district first team, and he also earned all-state honors. He was selected to play for the Large Schools West in the Iowa High School Baseball Coaches Association All-Star Series. He went 6-for-14 at the plate while helping his team to the championship and was named the MVP of the Large Schools West. Logan went on to play for DMACC (Boone), where he earned all-Region honors, before transferring to Simpson College.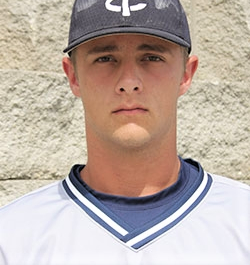 Tanner Buenting, SS: He joined Ankeny's varsity lineup in the second half of his sophomore season in 2011 and provided a spark in the leadoff position, batting .375 with two homers, three doubles and 12 RBIs. As a junior, he played a key role for a team that won the Class 4A state title and finished with a 43-2 record, the most wins for the state's largest class since the four-class system started in 1982. He batted .418 with two homers and 31 RBIs while leading the team with 55 runs and 22 stolen bases. He also tied for the team lead with 14 doubles. Buenting teamed up with second baseman Garrett Fort to form one of the best double-play combinations in school history. In the Hawks' 10-0 victory over Fort Dodge in the Class 4A final, Buenting and Fort each went 4-for-5 to become the 12th and 13th players with four hits in a championship game. Ankeny also set a title-game record with 19 hits. In 2013, he led the team in several offensive categories, batting .400 with 52 hits, 47 runs and a .547 on-base percentage. He also had a team-high four triples and 10 stolen bases. He was a repeat pick to the all-conference first team. Buenting went on to play for Iowa Central and Morehead State (Ky.).
Mark Mazzie, 3B: He was a first-team all-state pick in 1990, when he had six home runs while leading Ankeny to an 18-14 record after the Hawks suffered through two rare losing seasons in 1988-89. Ankeny won every game in which Mazzie homered that season. Two of his homers came in a doubleheader sweep over Des Moines Hoover. "I have great memories from my time playing for the Hawks. Fun times!" Mazzie said. The Hawks opened that season by winning the Ankeny Invitational title. Mazzie hit a three-run homer and a two-run single in a 10-0 win over Corning, then scored what proved to be the winning run in a 3-2 victory over Des Moines Lincoln. He later helped his team to a pair of postseason wins. He singled twice and drove in a run in a 5-3 triumph over Des Moines East, then had a two-run single as Ankeny defeated Des Moines North, 7-2, in the district final. "He was a great guy to coach," Murken said of Mazzie. "He was a very hard-nosed player. He gave you 100 percent all the time." The Hawks then dropped an 8-7 decision to eventual state qualifier Urbandale in a substate semifinal. "Coach Murken did a great job trying to get his teams to be playing their best ball at the end of the year," Mazzie said. "I feel our team was playing very well together and got better throughout the year. We ultimately lost in a very close game to Urbandale, which had (future major leaguer) Sean Runyan pitching. I believe we put up more runs against him than any other team that year."
Pat Gannon, OF: He followed in the footsteps of his brother, Mike, who was an all-conference pitcher for Ankeny in the late 1970s. Pat was an excellent hitter who batted .395 with five homers and eight doubles while helping the Hawks to an 18-8 record as a junior in 1981, when the team won the Central Iowa Conference title. He was named to the all-conference first team. He was batting a mind-boggling .667 midway through his senior season before an injury ended his high school career. "I worked really hard for my senior year when the reinjury finished me," Gannon said. "Grand View still offered after the injury, but that was it. I was going to try to walk on at Iowa, but I reinjured my knee again." Gannon said his brother would have been a worthy selection to the all-time team. "I think the team is based on what was accomplished, and not what might have been," he said. "Mike actually had great seasons and pitched for DMACC, Grand View and then Northern Iowa."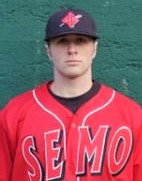 Seth Moulton, OF: As a junior in 1999, he became Ankeny's starting catcher midway through the season. He batted .250 and stole 14 bases while helping the Hawks to a surprising second-place finish in Class 4A. "He had tremendous speed," Murken said. "I'll always remember him stealing home during a state tournament game. He was one of those guys you didn't give the steal sign to. You just told him, 'You're on your own. If you think you can go, then go.' He was a great track guy, too. I don't know if he ever got thrown out stealing." He hit a pair of two-run homers during a victory over third-ranked Marshalltown. He then moved to the outfield as a senior, when he helped the Hawks to a 24-16 record. He batted .375 with seven homers and 24 RBIs while leading the team with 33 runs and 25 stolen bases. He had three of his homers in a doubleheader loss to Marshalltown. He was named to the all-conference second team. Moulton originally planned to play football at Iowa State, but changed his mind and went on to play baseball at Iowa Western, where he earned all-American honors after batting .401 with 41 RBIs. He later played for Southeast Missouri State, where he batted .282 with seven homers and 30 RBIs in 2003. He then completed his college career at Northern Iowa, where he batted .282 and stole 12 bases in 2004.
Billy Sukup, OF: He was a three-year starter who excelled as both a hitter and pitcher. As a senior in 1992, he batted .370 with eight homers and 36 RBIs. On the mound, he went 8-2 with two saves and a 1.78 ERA. He struck out 86 batters in 74 2/3 innings. Sukup played a key role as Ankeny captured the first state championship in school history. In the substate final, he pitched the first seven innings and had seven strikeouts as the Hawks defeated Sioux City West, 6-5, in nine innings. He also had a home run and then later singled with two outs in the ninth to ignite the winning rally. He was named to the all-state first team and played in a series of all-star games after the season. "Bill was a very consistent player," Murken said at the time. "He was an excellent hitter and outfielder, and he also pitched very well for us. He had a really good career. Winning the state championship and then getting to play in the all-star games was a nice way to end his career."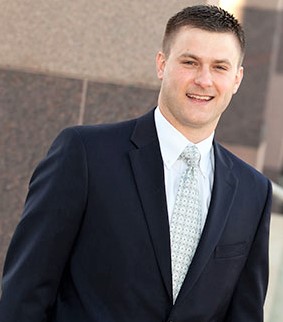 Andrew Farmer, U: He was a talented pitcher and infielder who won 17 career games for Ankeny from 1999-2001. As a sophomore, he posted a 5-2 mark for a team that began postseason play with a losing record before going on a dramatic run to the Class 4A championship game, where the Hawks dropped a 6-1 decision to Dowling Catholic. He got the win in Ankeny's 8-6 victory over Cedar Rapids Washington in the semifinals. In 2000, he compiled a 9-2 record with a 1.69 ERA and 45 strikeouts. He also drove in 15 runs. He tossed a three-hitter in a 2-0 win over Urbandale to give Murken his 600th career victory in his final season with the program. As a senior, he went 3-4 with a 3.43 ERA. He also batted .300 with 16 RBIs and was a repeat pick to the all-state second team. "He was a great leader," Rose said. "He was a four-sport athlete who played catcher for me to help with the load, but he was a true middle infielder." Farmer went on to play for Northern Iowa, where he followed in the footsteps of his late father Barry, who also played for the Panthers. He appeared in 116 games from 2003-05.
Nick Belzer, RP: He emerged as one of the stars of a deep pitching staff in 2012, going 10-0 with a 1.24 ERA as a junior while helping Ankeny to the Class 4A championship. He racked up 93 strikeouts in 68 innings and tossed a pair of no-hitters. He was selected to the all-state first team. "We had a great team, and it was a great season," Belzer said at the time. "I loved every one of the kids on our team. We were like a big family, and it was a great experience." As a senior, he went 5-3 with a 3.26 ERA and recorded 44 strikeouts in 38 2/3 innings. He tossed a one-hitter and had 12 strikeouts in a 6-0 win at Southeast Polk. He also threw a five-hitter to beat eventual Class 4A champion Johnston, 8-3. He was named to the all-state third team. After initially committing to Indiana State, Belzer went on to play for DMACC and Minnesota State-Mankato, going 19-7 in his college career. He then played for the St. Paul Saints of the independent American Association in 2019 before joining the Milwaukee Brewers' rookie league team in Arizona, where he went 3-1 with a 3.70 ERA in 10 games, including six starts.