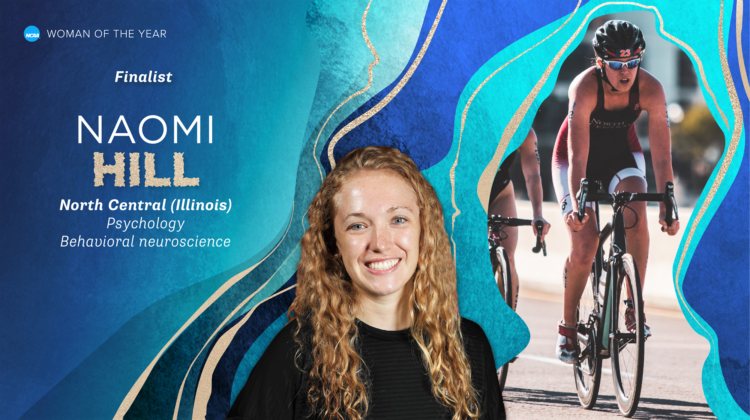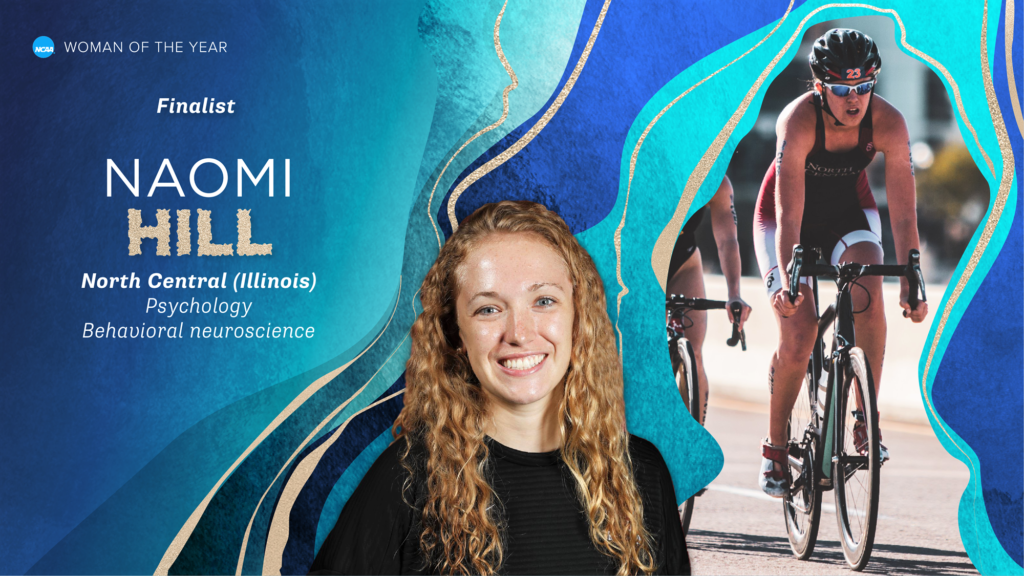 Former Ankeny runner Naomi HIll is one of nine finalists for the 2021 NCAA Woman of the Year Award.
Hill, a 2017 Ankeny High School graduate, competed in the triathlon at North Central College (Ill.). She contributed to team victories at the USA Triathlon Collegiate Club Division III National Championship in 2017 and 2018, including fourth-place individual finishes at both events.
The nine finalists–including three from each NCAA division–demonstrated excellence in academics, athletics, community service and leadership throughout their collegiate careers. Finalists were selected from the Top 30 Woman of the Year honorees, made up of 10 women from each division. In 2021, schools nominated 535 graduating female student-athletes for this prestigious award.
Hill was a Collegiate Triathlon Coaches Association All-Region selection in 2017 and 2018. An NCAA Postgraduate Scholarship recipient, the CTCA named her an Academic All-American in 2017, 2018 and 2021. The summa cum laude graduate presented research at the National Council for Undergraduate Research, Midwestern Psychological Association Conference and Rall Symposium for Undergraduate Research.
Hill is a member of the Chi Alpha Sigma student-athlete honor society, Psi Chi psychology honor society and Nu Rho Psi neuroscience honor society. She volunteered with the National Association of Anorexia Nervosa and Associated Disorders, supervising calls, researching treatment plans and providing crisis support. She was a two-year member of the Student Governing Association, serving as president in 2019-20, and co-founded The Body Collective, a body-positive support group for student-athletes.
Hill, who was vice president of the Fellowship of Christian Undergraduate Students at North Central, said that competing in triathlon helped her become the person that she is today.
"I entered college with a narrow view of what my future could hold," she said in a press release. "Through a triathlon program that pushed me to ask difficult yet necessary questions about my life's trajectory, I achieved athletic success and envisioned a future for myself that is no longer bound by food and exercise. The experiences I was afforded through intercollegiate athletics will help me serve as a compassionate and empathetic professional in my postgraduate endeavors."
At 7:30 p.m. Eastern time on Nov. 9, the finalists and Top 30 honorees will be celebrated and the 2021 NCAA Woman of the Year will be announced during a virtual awards ceremony. The show will be streamed on the NCAA Twitter account and ncaa.org/woty.