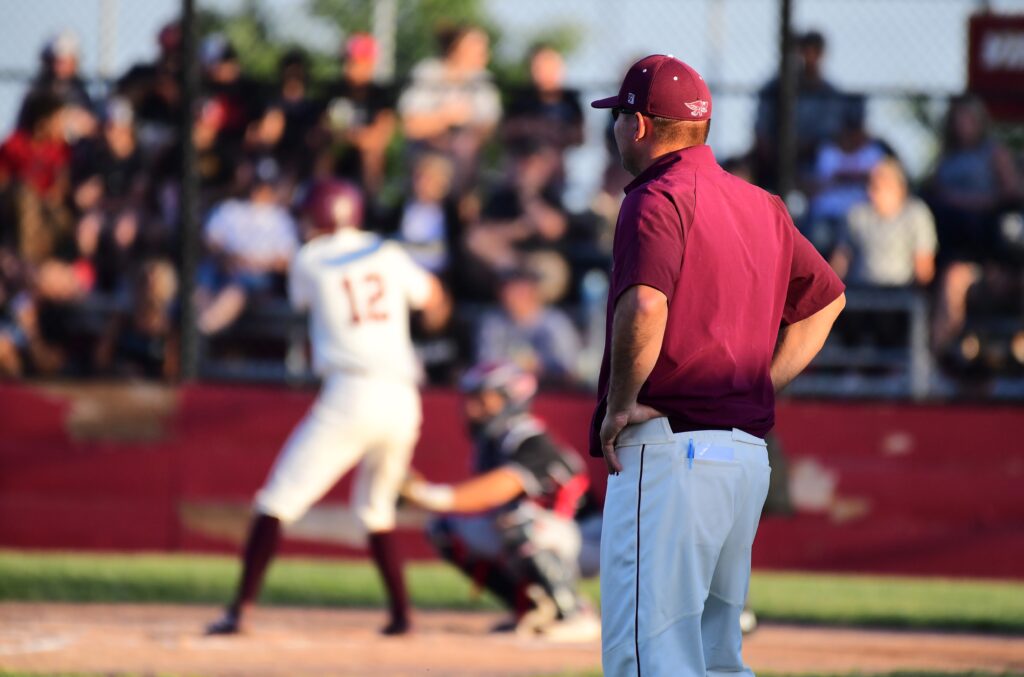 It wasn't easy, but the Ankeny baseball team held off host Mason City to sweep a doubleheader on Monday and maintain sole possession of first place in the CIML Iowa Conference.
The eighth-ranked Hawks scored three runs in the seventh inning to post a 6-3 victory in the opener, then built an early 12-0 lead en route to a 14-10 win in the nightcap that completed a sweep of the season series.
"We're just not consistent enough defensively, and to Mason City's credit, they didn't give up," Ankeny coach Joe Balvanz said of the second game. "They battled back, but we'll take the two road wins and come home."
Ankeny improved to 13-3 in the league and 15-8 overall by extending its winning streak to five games. Mason City's records dropped to 6-10 and 12-14.
The River Hawks had scored 49 runs while winning their previous three games.
"We're resilient," Balvanz said. "But someday we're going to let a team hang around against us, and it's going to cost us."
Ankeny used a 10-run first inning to give Samuel Andrews (2-2) a huge lead in the second game. Andrews was pulled after giving up no runs on two hits and recording two strikeouts over the first 2 1/3 innings.
Mason City later scored six runs in the fourth and three more in the sixth, but could not get any closer.
"I thought we could handle it, but we didn't do a good job of putting them away," Balvanz said. "We left way too many guys on base. I think we left 12 runners on in both games."
Ben Sandvig went 2-for-4 with a double and three RBIs in the win. Thomas DeBrower drove in two runs, while Jamison Patton doubled and had one RBI.
Tamden Webb-Tate went 2-for-5 in both games. He doubled and knocked in a run in the nightcap after scoring twice in the opener.
Dylan Schlee went 2-for-2 and had one RBI in the first game. Patton, Reid Johnson and Carson Agan each drove in a run.
Alex Griess (5-0) tossed a six-hitter to earn the win. He allowed just one earned run and had eight strikeouts.
"Griess pitched tremendous," Balvanz said. "We made six errors in that game, but we're finding ways to win. I was proud of that."
The Hawks stayed one game ahead of Ankeny Centennial in the Iowa Conference race. The Jaguars swept Fort Dodge to raise their record in the league to 12-4.
Centennial will host third-place Waukee Northwest (11-5), the No. 9 team in Class 4A, on Wednesday. Ankeny will play a doubleheader at Ames (15-12 overall)–a team that the Hawks split with on June 6.
"The Jaguars are playing well," Balvanz said. "But we've got to take care of business at Ames. We can't worry about what they're doing. We're playing for seeds (for the postseason) this week, too."