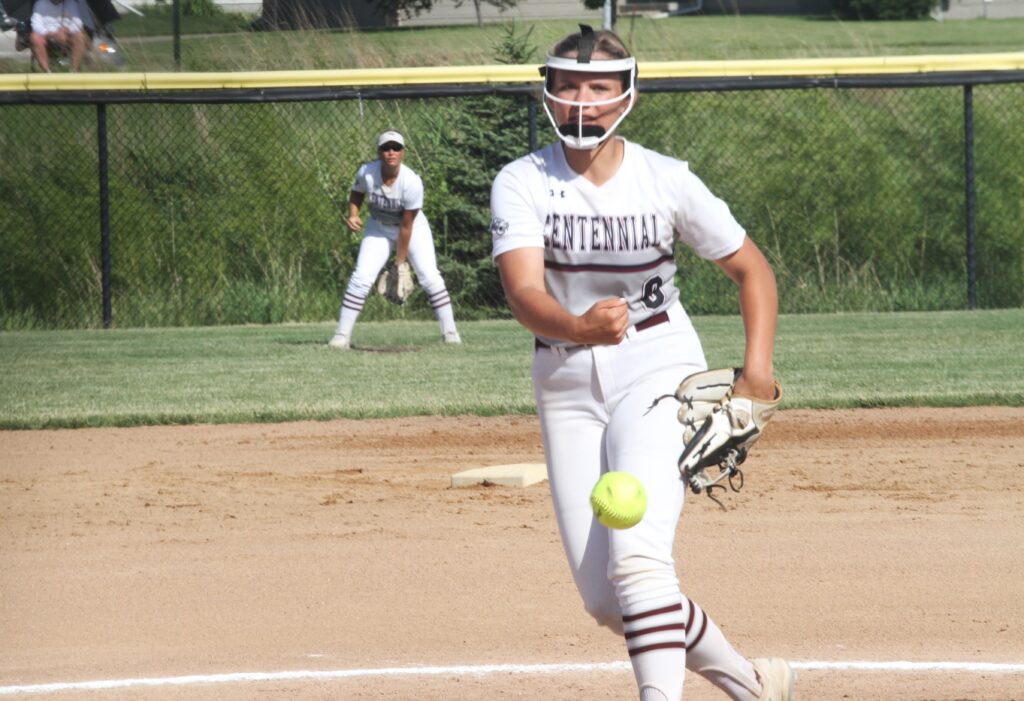 A big week for the Ankeny Centennial softball team got off to a rough start on Monday.
The fifth-ranked Jaguars were swept by No. 4 Fort Dodge in a CIML Iowa Conference doubleheader at Centennial. The Dodgers posted a 5-1 victory in the opener, then rolled to a 10-1 win in the nightcap to complete a sweep of the season series.
Fort Dodge moved into a first-place tie with No. 1 Waukee Northwest in the league standings, but trails the Wolves by percentage points. The defending state champion Dodgers are now 13-3 in the conference and 21-5 overall.
Centennial's records dropped to 10-6 and 14-9. The Jaguars, who had their four-game winning streak snapped, fell into a third-place tie with No. 14 Ankeny.
"The Dodgers came out ready to play," Centennial coach Brett Delaney said on this week's Ankeny Fanatic weekly podcast. "We just didn't execute some of our routine stuff that we normally execute, and they took advantage of us."
Fort Dodge star Jalen Adams tossed a two-hitter and had seven strikeouts in the first game. She became just the second pitcher in school history to reach the 100-victory career mark.
"I've seen her get better every year," Centennial first baseman Lizzy Klunder said on the Ankeny Fanatic podcast. "She's definitely very talented, and she's proven herself."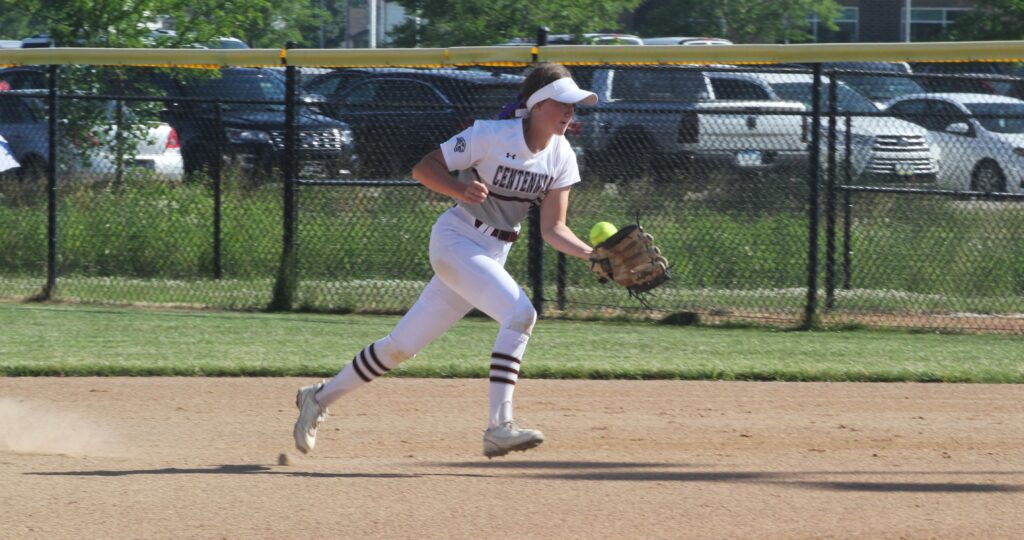 Adams also went 3-for-4 with a pair of doubles. Haley Wills and Lucy Porter each had two RBIs for the Dodgers.
Centennial scored its lone run in the sixth inning. Cora Boyle singled and eventually came home when Addi Starr reached on an error, but Adams got a strikeout to leave runners stranded at second and third.
Jadeyn Stahr (7-3) went the distance in the loss. She allowed four earned runs on seven hits.
In the nightcap, Fort Dodge held a 2-1 lead after two innings. The Dodgers then broke the game open with four runs in the third and four more in the fourth.
Freshman Mariah Myers went 3-for-4 with a pair of homers, a double and five RBIs. She now has five home runs on the season.
Adams again went 3-for-4 and drove in two runs. She hit her fourth roundtripper.
Porter scattered six hits to earn the win. She had two strikeouts.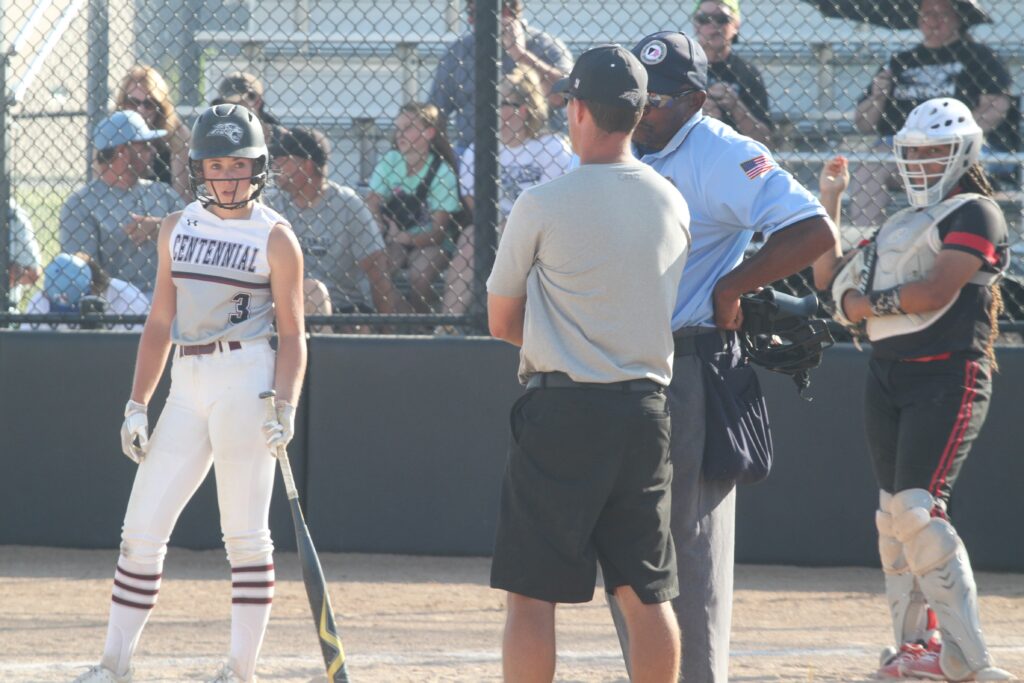 "It definitely was not the best softball we have played, and we know that," Klunder said on the podcast. "I got kind of a little group together (afterwards), and we talked. We know we can play with them. This was just kind of a slip up for us, I guess."
Sydney Morris went 2-for-3 with a pair of doubles for Centennial. She scored the Jaguars' lone run in the second inning.
Jordyn Kennedy went 2-for-2. Payton Drefke and Mackenzie James each added a hit.
Lauren Gustofson (5-3) took the loss. She allowed five earned runs on six hits over the first 2 1/3 innings.
Sophomore reliever Ellie Lorenz was a bright spot in the loss. She held the Dodgers scoreless over the final four innings, allowing just two hits.
"Ellie knew she just had to keep us in the game, and she did that," Delaney said on the podcast. "She took advantage of her opportunity, and we're proud of her."
The Jaguars will host another Iowa Conference doubleheader against Northwest (21-3) on Wednesday.