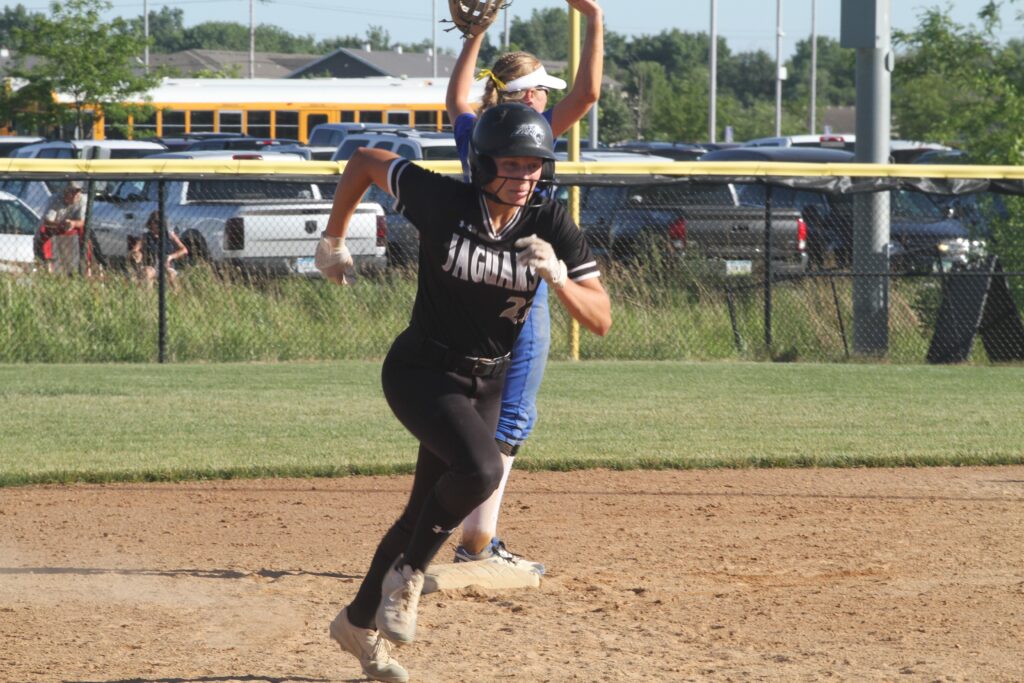 The Ankeny Centennial softball team needed just one more big hit to knock off top-ranked Waukee Northwest in the first game of a doubleheader on Wednesday at Centennial.
Unfortunately, the No. 5 Jaguars didn't get it.
Northwest held on for a 5-4 victory, then completed a sweep of the season series by winning the nightcap, 13-2, in five innings.
"Our girls came to play, and that was some of the best softball we've played yet this year," said Centennial coach Brett Delaney. "They gave themselves every opportunity to win that (first) game, and just a couple of different things didn't fall our way. We just didn't quite get over the hump."
The sweep allowed Northwest to move into sole possession of first place in the CIML Iowa Conference. The Wolves are now 14-2 in the league and 23-3 overall in their first season as a varsity program.
Centennial's records dropped to 10-8 and 14-11. The Jaguars–who have lost four straight games–fell into fourth place behind No. 14 Ankeny, which split a twinbill at Ames.
Centennial had a chance to break a 3-3 tie in the first game when Claire Suarez led off the sixth inning with a single and advanced to third when Cora Boyle bunted and reached on an error. Payton Drefke then hit a line drive that Northwest turned into a double play.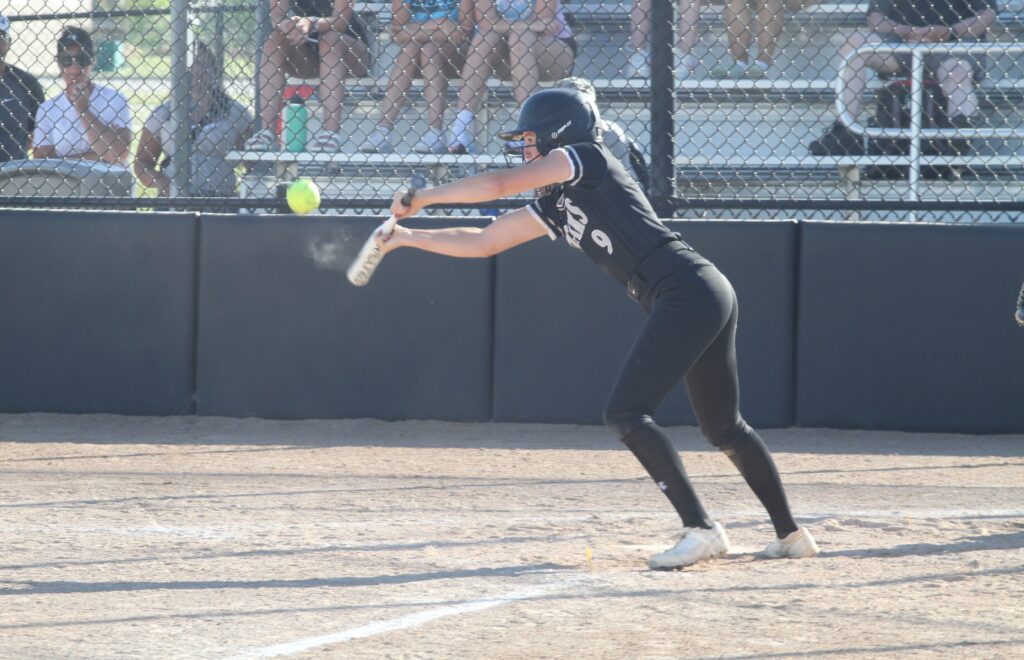 "We gave Payton the green light to swing away, and she hit that ball as hard as she could," Delaney said. "The second baseman just made a good play."
After a single by Mackenzie James put runners at the corners again, Addi Starr flied out to center to end the inning.
In the top of the seventh, Northwest's Emily Klaiber walked and later went to third on an infield hit by Kiana Carnes. After Carnes stole second, Zuri Patterson hit a grounder to short that was misplayed for an error, allowing Klaiber to score.
Winning pitcher Maddie Oetzmann then hit a sacrifice fly that scored Carnes with what proved to be the winning run.
The Jaguars tried to rally in the bottom of the frame. Sydney Morris led off with a single, and pinch-runner Hanna McSparen advanced to second when Lauren Gustofson walked.
Jordyn Kennedy hit an RBI single off the glove of the Northwest rightfielder to cut the Wolves' lead to 5-4. Lizzy Klunder then bunted to put runners at second and third.
Suarez grounded to short for the second out, and the Jaguars almost ran themselves into a game-ending double play, but Gustofson scrambled safely back to third after Kennedy ran her off the bag. Oetzmann (15-0) then retired Boyle on a pop fly to end the game.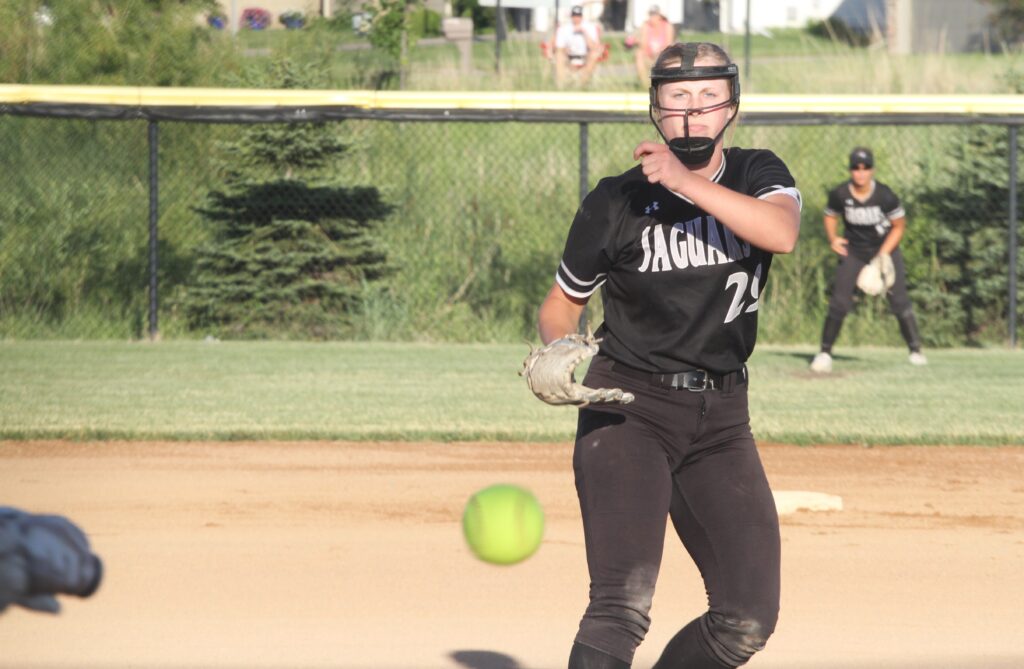 Jadeyn Stahr (7-4) tossed a seven-hitter in the loss. She allowed three earned runs and had four strikeouts.
Suarez went 2-for-3 and drove in a run. Kennedy went 2-for-4 with a double, Morris went 2-for-4 with an RBI, and Starr had an RBI double.
Northwest's Reagan Bartholomew hit a solo homer in the first inning of both games. Her second blast ignited the Wolves' rout in the nightcap.
"They came out and hit a few mistakes from our pitchers," Delaney said. "But our girls came out and competed. They were up enough to finish the game after the third inning, but our girls had enough fight not to let things end early. It was just one of those nights where they came out and hit the ball pretty well."
Gustofson (5-4) took the loss. She allowed six earned runs over the first 1 2/3 innings.
Lauren Solis went 2-for-2 and scored a run for the Jaguars. Mallory Hoogensen hit a solo homer, her first of the season.
Centennial will play a non-conference doubleheader at Urbandale (12-13) on Thursday.