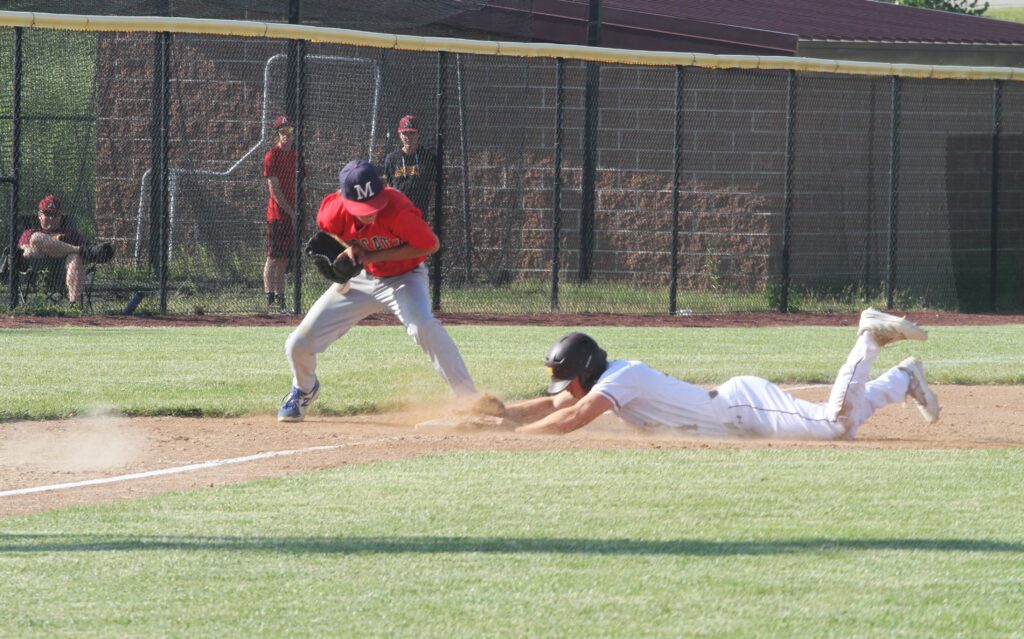 The Ankeny baseball team moved into sole possession of first place in the CIML Iowa Conference with a convincing sweep over visiting Marshalltown on Monday.
After posting a 14-5 win in the first game of the doubleheader, the Hawks romped to a 28-2 victory in four innings in the nightcap. They scored 11 runs in the first inning, seven in the second and 10 more in the third on Senior Night.
"Our swings looked better in the second game," said Ankeny coach Joe Balvanz. "They just kept switching pitchers, and we just kept hitting."
Ankeny improved to 16-4 in the conference and 19-10 overall, while Marshalltown's records dropped to 0-20 and 3-29. The Bobcats have lost 21 straight games.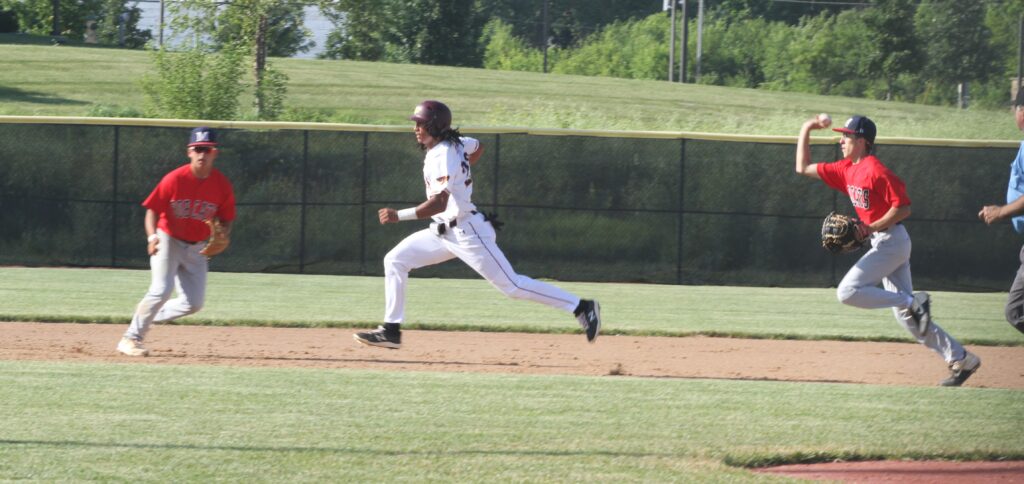 Jamison Patton went 4-for-5 to lead the team's 18-hit attack in the nightcap. He finished a home run shy of the cycle while driving in seven runs.
Ethan Thomas went 2-for-4 with a pair of doubles and six RBIs. Thomas DeBrower went 2-for-3 with an inside-the-park home run and three RBIs.
Max Watson and Tamden Webb-Tate each went 2-for-3 and knocked in two runs. Watson had a triple, while Webb-Tate scored three times.
Reid Johnson doubled and drove in two runs. Isaiah Otten went 2-for-2 with a double, a triple and one RBI.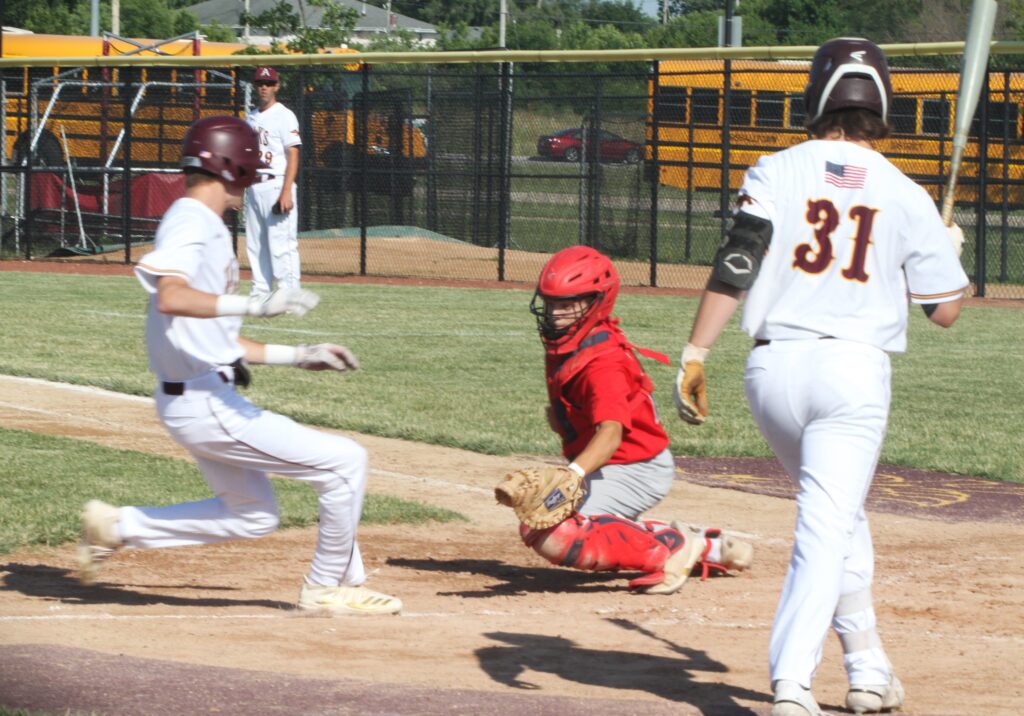 "We got some seniors in there, and they got some hits," Balvanz said. "Isaiah had some big hits for us. He just grinds out his at-bats."
Connor Kayser (1-0) earned the victory in his first varsity appearance. He allowed one earned run on two hits over the first three innings.
Ankeny overcame a 4-0 deficit to win the first game. The Hawks scored two runs in the second inning, three in the third, three in the fourth and six in the sixth.
"We did a good job of just getting consecutive crooked numbers, and those add up in a hurry," Balvanz said.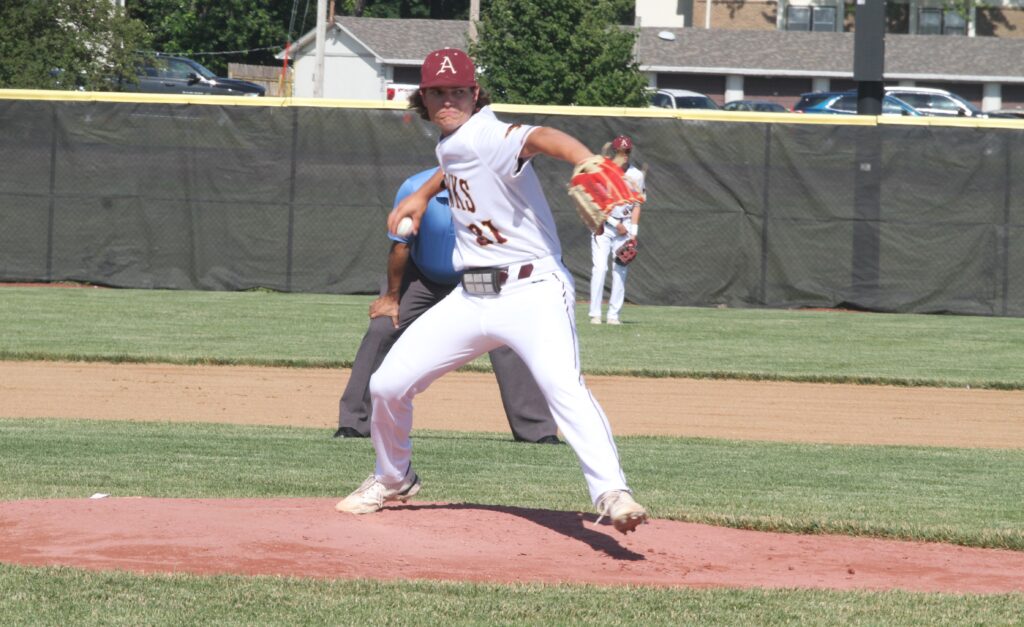 Sam Hansen went 3-for-4 and drove in two runs. Webb-Tate hit a two-run double, while Ben Sandvig and Otten added two RBIs apiece.
John Morris (1-0) was the winning pitcher. He allowed four earned runs on eight hits over the first six innings.
"All the runs that they scored, we pretty much gave to them," Balvanz said. "Those are things that you can't do in the postseason, but I thought we looked better defensively in the next game."
The Hawks will host an Iowa Conference doubleheader against Fort Dodge (12-18) on Wednesday. The two teams split a twinbill on June 13.