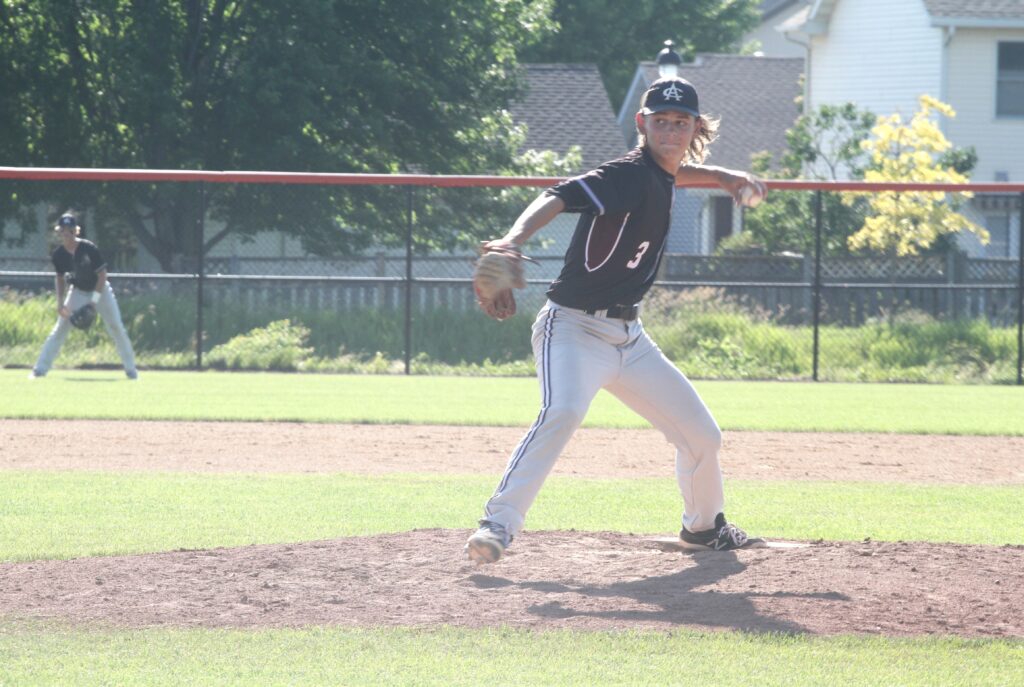 The Ankeny Centennial baseball team nearly pulled off a miraculous sweep of Wednesday's doubleheader at Ames.
After rolling to a 15-0 victory in five innings in the opener, the fifth-ranked Jaguars fell behind, 10-1, in the nightcap.
"I was really proud of them," Centennial coach Mark Hey said of his team's comeback. "Ames was up 10-1 and they had a runner at third so they were literally a bloop hit away from ending the game. But we got out of that (fifth) inning, and then in the top of the sixth we just came through with big hit after big hit.
"There was never a feeling in the dugout that we were out of the game. Our confidence level right now is very high," he added.
Centennial rallied for eight runs in the sixth inning before the Little Cyclones held on for a 10-9 win to salvage a split of the twinbill. Lincoln Lacey hit a three-run double in the Jaguars' rally, then Lucas Bruhl followed with a two-run homer.
Bruhl went 3-for-4 in the loss. Kyle Miller went 2-for-4 and drove in two runs, while Cole Grider went 2-for-3.
Emerson Alberhasky (2-3), the first of four Centennial pitchers, took the loss. He allowed five walks and five earned runs over the first 1 2/3 innings.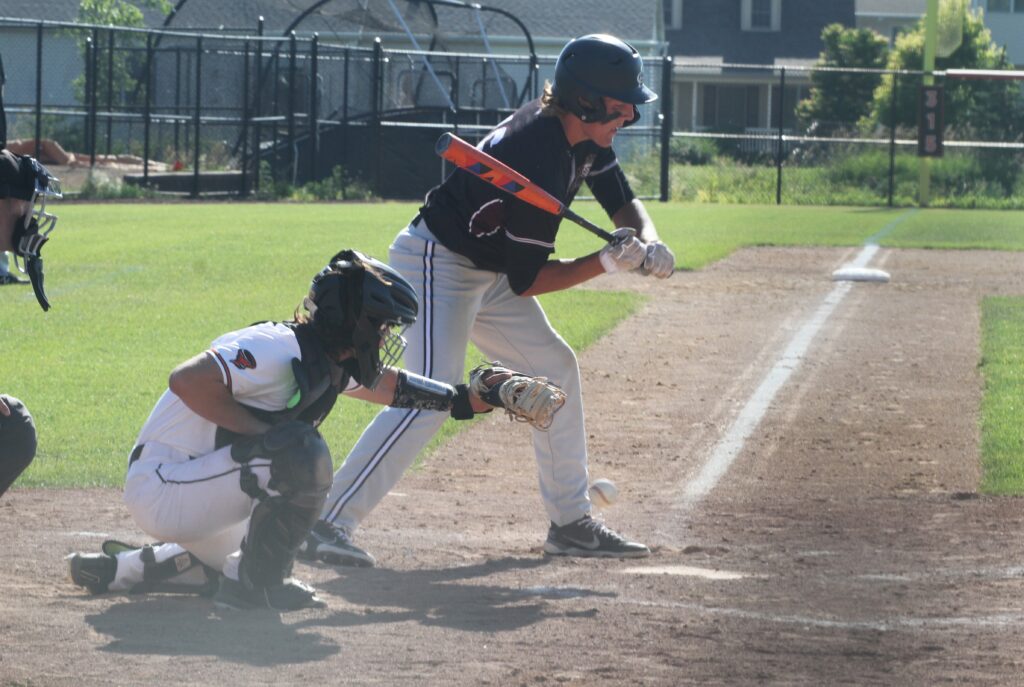 Carter Geffre went 4-for-4 with a home run and five RBIs for the Little Cyclones, who improved to 12-8 in the CIML Iowa Conference and 18-16 overall. The Jaguars' records are now 15-5 and 21-11.
Centennial is still mathematically alive in the race for the league crown. The Jaguars will host a doubleheader against Ankeny (18-4) on Thursday, but the Hawks only need a split to clinch the outright title.
"We have this marked on our schedule every year," Lacey said of the matchup against Ankeny. "It's a big game, no matter if it's for the conference title or not. We always want to win."
Lacey (5-0) remained unbeaten by tossing a seven-hitter in Wednesday's opener. He allowed two walks and had five strikeouts.
"Lincoln was Lincoln," Hey said. "He just pitched awesome."
Lacey got a lot of help from his teammates. Before he even threw his first pitch, the Jaguars had taken a 6-0 lead.
"That helps start the game and gives me some relaxation," Lacey said. "My fastball was working. I was hitting my spots on the outside corner, and my slider was working as well. I just felt good."
Centennial added two runs in the second inning, then erupted for seven more in the fifth. The Jaguars pounded out 15 hits in the win.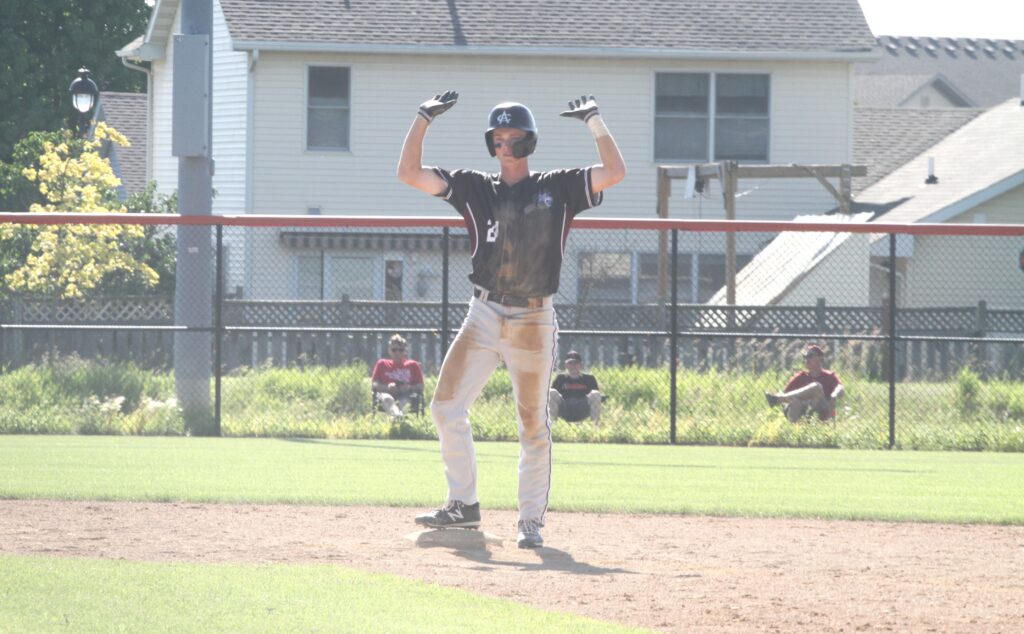 Joey Oakie went 3-for-4 with a home run, a double and four RBIs. The left fielder also preserved Lacey's shutout by gunning down an Ames runner at home plate to end the game.
"We have some pretty good arms in the outfield," Hey said. "Joey came up and made a really nice play there, and (Nick) Severson is turning into a really good defensive catcher and he was able to complete that play."
Damin Churchman went 3-for-4 with two doubles and five RBIs. Severson and Sean Stewart each went 2-for-3 with a double and one RBI.
Grider, Miller and Bruhl each had one of the Jaguars' eight doubles.
"Everybody in the lineup had a great approach tonight and made tiny adjustments from one at-bat to the next," Hey said. "We just had a lot of quality at-bats."
Now, Centennial will prepare to face its crosstown rival. The Hawks swept the first doubleheader on June 2 and have won the last eight meetings in the series.
"It's going to be a tough one–we know that," Hey said. "Hopefully, we'll be ready."