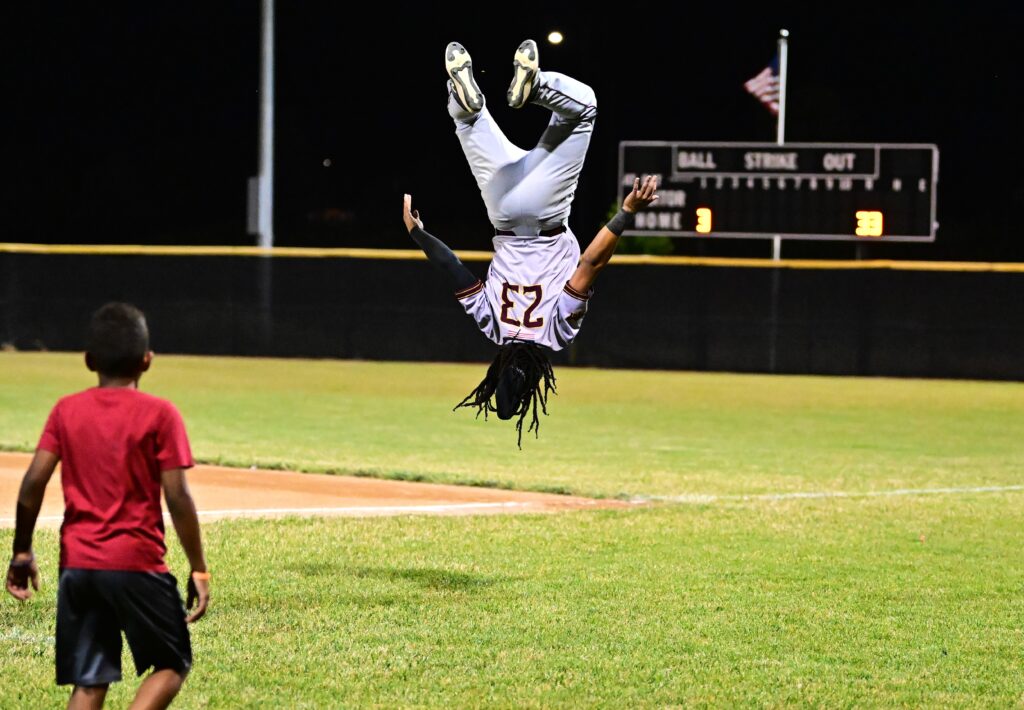 The Ankeny Centennial baseball team was one out away from taking control of the CIML Iowa Conference race.
Ankeny batter Carson Agan had other ideas.
The junior third baseman blasted a three-run double to cap a four-run rally in the seventh inning, giving the visiting Hawks a 7-5 victory at fifth-ranked Centennial in the nightcap of Thursday's doubleheader. The win allowed Ankeny to clinch its second straight league crown.
"It feels good to win it in back-to-back years," said Agan.
Agan's drive to deep center field followed an RBI single by Max Watson. The Hawks earned a split of the twinbill after Centennial posted a 5-4 win in the opener to snap an eight-game losing streak in the series.
"I got a fastball pretty much down the middle," Agan said. "I just tried to put a good swing on it, and it happened. I didn't think I hit it high enough to get it out. I honestly thought (Centennial outfielder Easton Miller) was going to catch it, the way he was running back there and he had been catching balls all game."
Miller made a diving attempt, but could not come up with the ball.
"I was at the warning track and I dove for it," Miller said. "It hit the top of my glove. I felt like I could grab it in, but I wasn't able to."
Ankeny finished 19-5 in the conference and improved to 22-11 overall. Centennial's records are now 16-6 and 22-12.
The Jaguars needed a sweep to keep their league title hopes alive. They still have a twinbill to play at Mason City on Tuesday.
"Ankeny's kids hit the ball well, and they did what they needed to do to win the game," said Centennial coach Mark Hey. "I'm just really proud of our kids. Easton had an unbelievable attempt to get that ball. If he's an inch taller, maybe he makes that catch. He's an outstanding defensive outfielder, maybe the best one that I've coached. You're just proud of that effort, and that's something we can build on even if the outcome wasn't what we wanted in that game."
Ankeny coach Joe Balvanz breathed a sigh of relief after the doubleheader.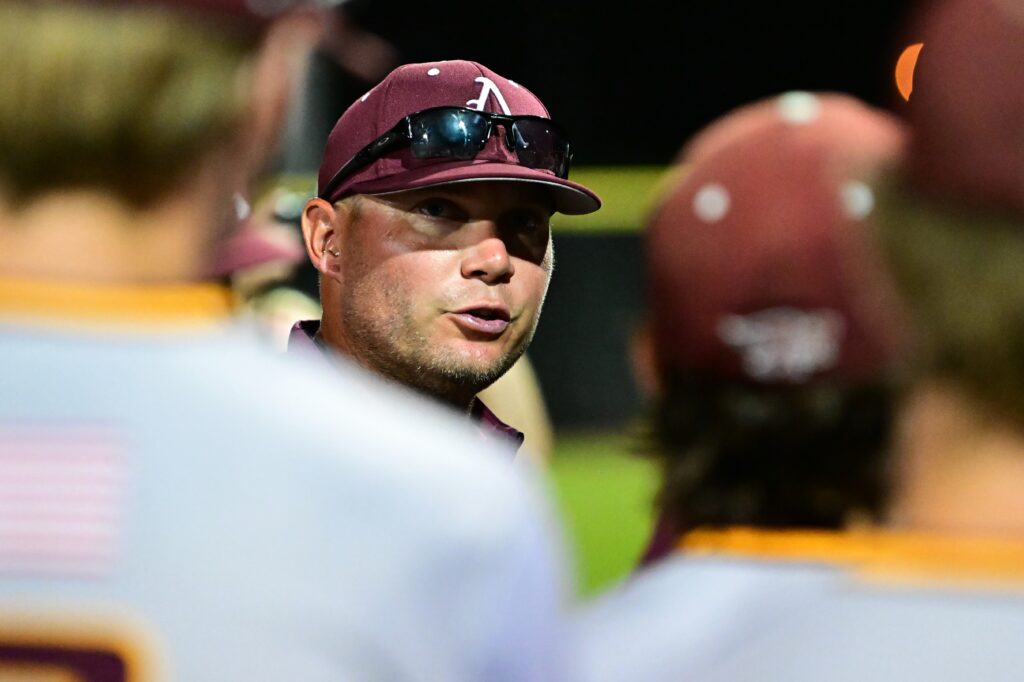 "That was a battle–both games," Balvanz said. "You've got to tip your cap to (the Jaguars). They really competed. I know they've got some young guys out there, but they're getting better and they're going to be tough to deal with for the next few years, I'm afraid."
Centennial took a 5-3 lead into the top of the seventh after getting six strong innings from starter Easton Pratt, who allowed three earned runs on seven hits and had four strikeouts. Sean Stewart (5-3), who earned the win in the first game in relief of Joey Oakie, then came in to try to close it out.
Ben Sandvig, who went 2-for-4 in both games, started Ankeny's rally with a one-out infield single. His dribbler up the middle deflected off second base before Centennial shortstop Isaac Bruhl could make a play.
Tamden Webb-Tate was then hit by a pitch to extend the rally.
"The dugout stayed hyped," said Webb-Tate. "We were just pushing and pushing to get the next guy up. We just kept pushing until we could come out on top. I was looking to do damage and work the count if I could. It felt good to get on base and get the next guy up to bat."
After Jamison Patton popped out to Bruhl for the second out, Watson singled to left to drive in Sandvig. Dylan Schlee then followed with an infield hit–a high chopper that third baseman Kyle Miller could not field–to load the bases for Agan.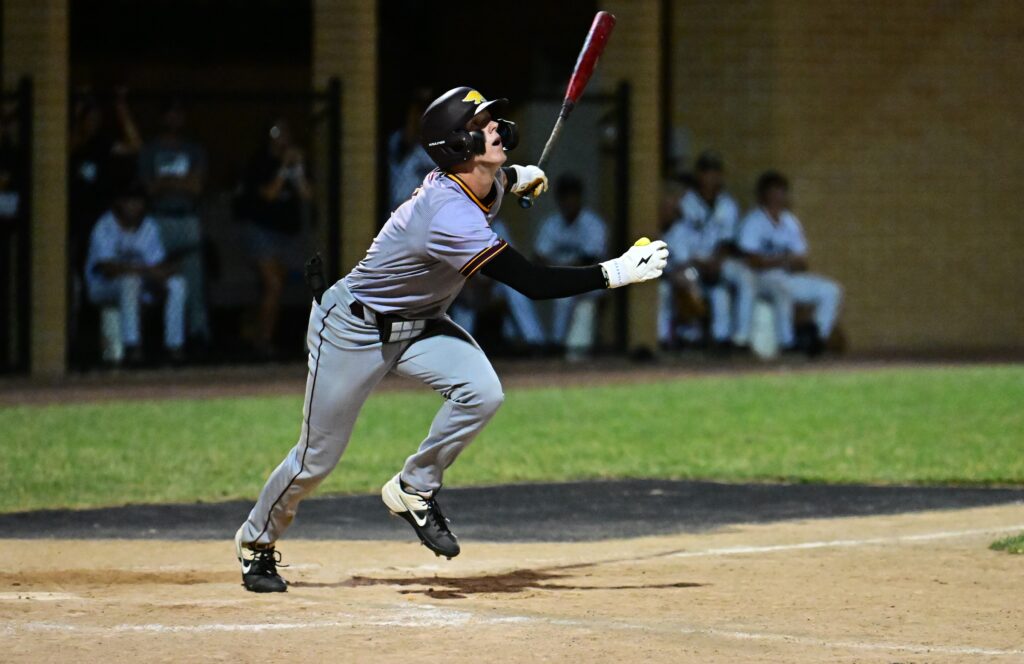 "I thought I might get close to my at-bat, but I didn't think we'd get to my at-bat," Agan said. "And then we loaded the bases and I walked up there and hit it to center."
Agan, who took over at third base after teammate Jack Clevidence recently suffered an injury, did not waste his opportunity to become a hero.
"If I wasn't confident in his ability to come through in a big spot, he wouldn't be out there," Balvanz said of Agan. "He's a resilient kid. He goes to battle with us every day, and he's a hard worker. He doesn't say much–I don't know if I've ever heard him say more than two or three words. He just goes about his business, and I'm very proud of him. He does a nice job for us."
Alex Griess (7-0) remained unbeaten by allowing four earned runs on nine hits over the first six innings. He had four strikeouts.
Brock Adamson got the final three outs to earn a save, leaving two Centennial runners standed. He struck out Lincoln Lacey on three pitches to end the game.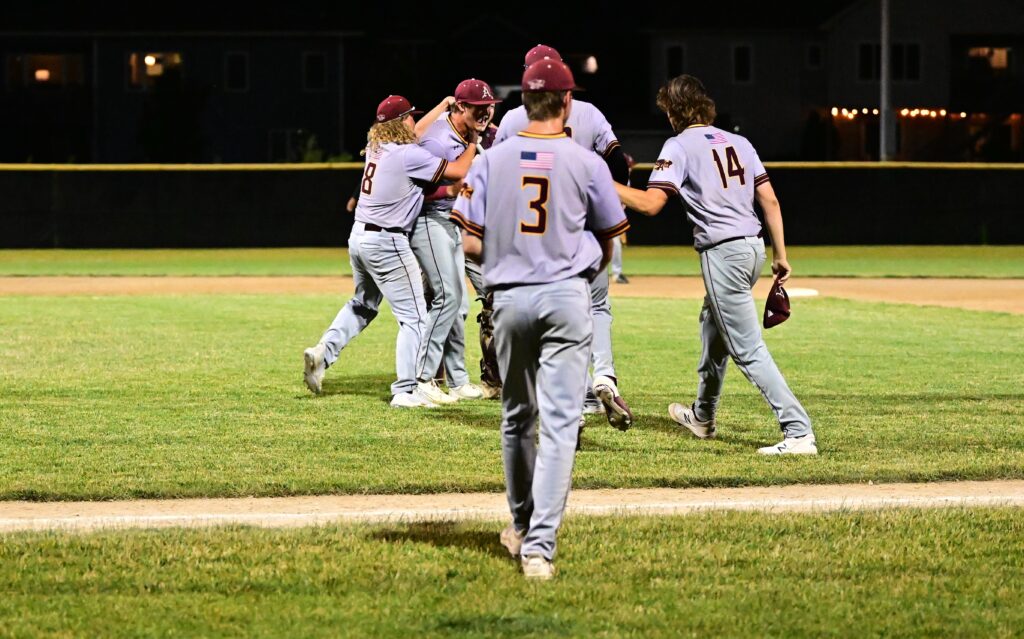 "It feels amazing," Webb-Tate said. "We've worked really hard this year to get to this point. It's just an amazing feeling."
Webb-Tate went 2-for-3 with a double, a triple and one RBI. Watson went 3-for-4, and Patton went 2-for-4 and drove in a run.
"That was a pretty gutsy effort there out of this group that doesn't have much quit in them. I'm pretty proud of them," Balvanz said. "It would have been easy to have things not go their way in that (fifth) inning, but Griess did a good job of holding them to three runs there when they had the bases loaded. It gave us a chance, and anytime you can get the tying run to the plate you've got a chance. We just had the mental toughness to push through it."
Centennial catcher Nick Severson went 3-for-4 with a double and three RBIs in the loss. Easton Miller went 2-for-4 and scored a run, while Kyle Miller went 1-for-3 and had an RBI in both games.
Severson went 2-for-4 and drove in two runs in the opener. He also scored twice after telling Hey not to insert a courtesy runner for him.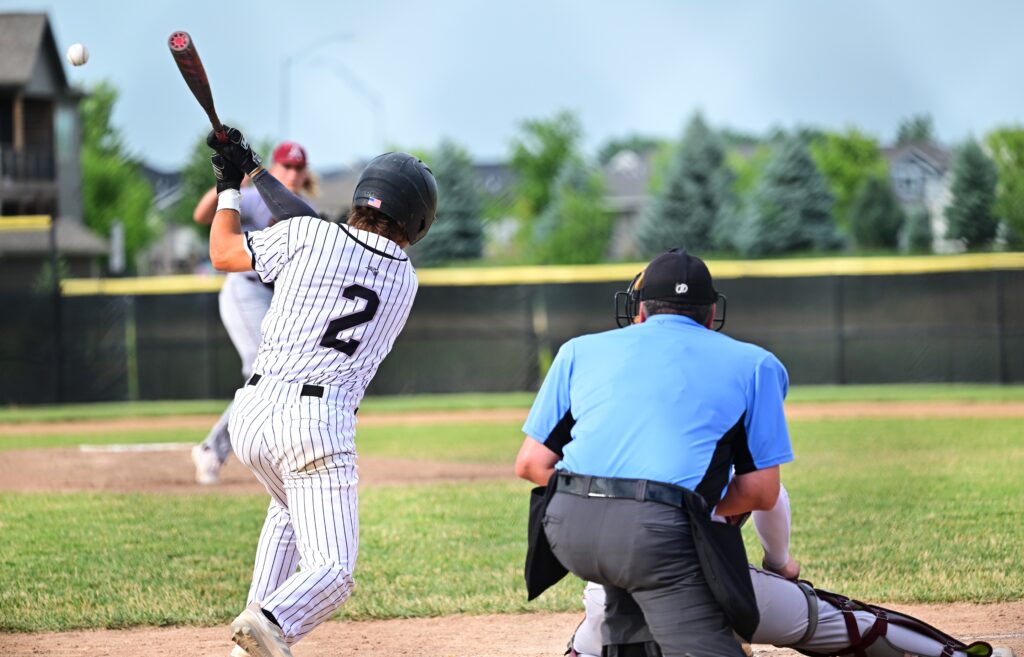 "I wanted to run," Severson said. "I haven't been running for about three weeks. I felt like tonight I could use my speed a little bit, and it showed. I scored twice, and it worked out perfect. Jack (Compton) is my pinch-runner, but I had to give him a little break."
Severson hit a two-run single in the first inning, but Ankeny answered with a pair of runs in the second–both of them on a throwing error by Oakie.
"I just didn't set my feet," Oakie said. "I was counting on my team to score some more runs. I wasn't really worried about it."
The Jaguars later took a 4-3 lead in the fifth inning. Severson reached on an error and eventually scored on a high chopper by Stewart.
Oakie allowed just two earned runs on four hits over the first 6 1/3 innings. He had eight strikeouts.
"At the start of the game I wasn't getting my off-speed (pitches) over as much, but in the middle of the game I went to the bullpen with my catcher and worked on my curveball and then it was working the rest of the game," Oakie said.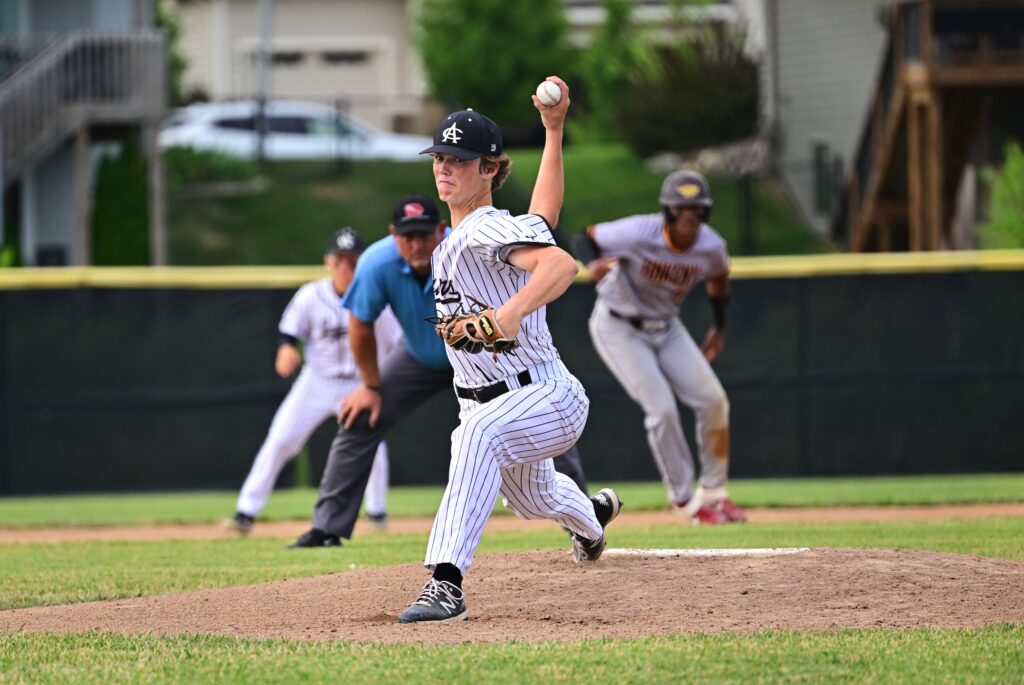 Oakie left the game after throwing 113 pitches. On his final pitch, he gave up a one-out single in the seventh to Sandvig, whose bouncer to short took a bad hop and deflected off the face of Lucas Bruhl–who also left the game.
Webb-Tate followed with a single off Stewart and Sandvig advanced to third on an error. Patton then hit into a fielder's choice to drive in Sandvig with the tying run.
"I knew my team was going to win," Oakie said. "When I came out, Sean came in and he's one of our better pitchers and I knew he'd shut them down."
In the bottom of the inning, Ankeny pitcher Easton Dunwoody (3-5) hit Cole Grider with a pitch with one out. He advanced to third on a single by Severson.
"I don't think anyone in our dugout really had a (thought) in our minds that we were going to lose that game," Severson said. "We kind of prepared for that game for about a week with Joey's rotation, and then him coming in and basically pitching a gem against a good team, it's always nice. The past couple of games he's finally found his rhythm, and I couldn't be happier for him."
After Damin Churchman was intentionally walked to load the bases, Stewart grounded into a fielder's choice for the second out. But Dunwoody then walked Lacey on five pitches for the walk-off walk.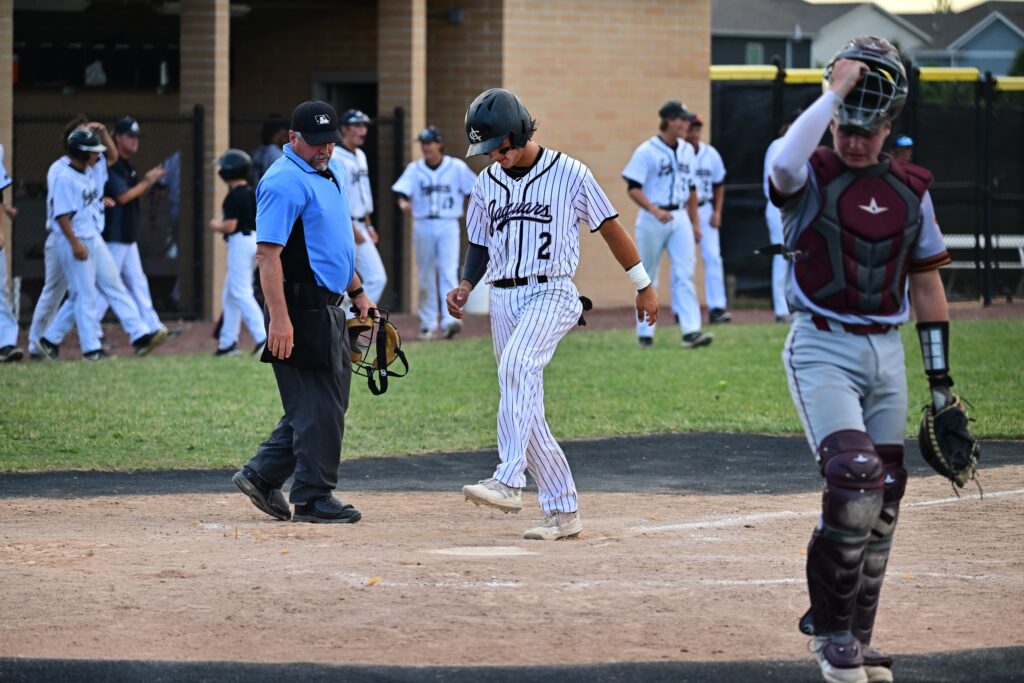 "It felt good to finally beat them," Severson said. "We kind of knew that we needed to sweep them."
Thomas DeBrower had an RBI double for the Hawks. Reid Johnson also knocked in a run.
Dunwoody allowed four earned runs on six hits. He walked four and had seven strikeouts.
"We're two pretty even teams," Hey said. "Hopefully, both of us can have a lot of success in the postseason."
Ankeny will host a non-conference game against Des Moines Roosevelt (24-12) on Friday. The Jaguars will host a non-conference doubleheader against Sioux City North (12-25) on Saturday.
"It's definitely another opportunity to show how good we are," said Easton Miller.