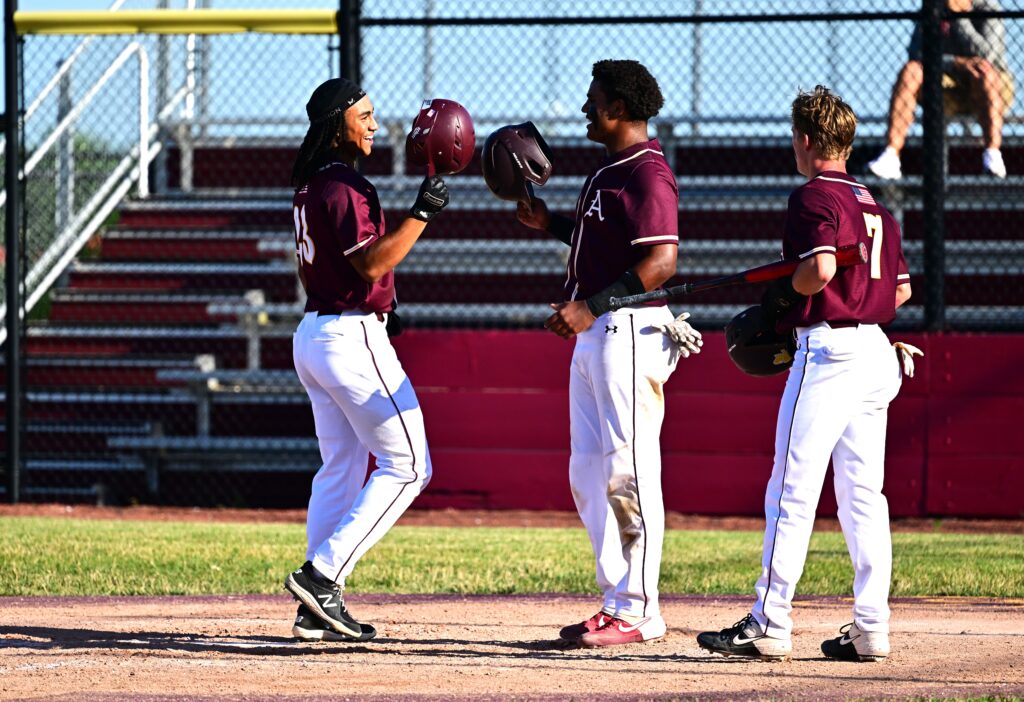 Ankeny's Jamison Patton hit a go-ahead two-run homer on Friday against his former teammates on the Des Moines Roosevelt baseball team.
Unfortunately, the Hawks couldn't hold on to the lead in the non-conference game.
The Roughriders scored a run in the fourth inning to pull within 3-2, then erupted for seven more in the seventh to post a 9-3 victory. They raised their record to 25-12 on the season, while Ankeny dropped to 22-12.
Shea Stickel, Charles Jansen and Jaden Morris each had two hits and two RBIs for Roosevelt. Stickel was also the winning pitcher, allowing just one hit over the final 2 2/3 innings.
Brock Adamson pitched six strong innings for the Hawks, giving up two earned runs on nine hits with five strikeouts. But Ankeny's bullpen faltered in the seventh inning as the Roughriders batted around.
John Morris (1-1) took the loss. Sam Hansen and Connor Kayser also pitched in relief.
Tamden Webb-Tate doubled and had one RBI for the Hawks. Thomas DeBrower and Ben Sandvig each scored a run.
Patton hit his team-leading fifth homer of the season in the third, capping Ankeny's three-run rally that erased a 1-0 deficit.
The Hawks will close out the regular season on Wednesday with a non-conference game at Dallas Center-Grimes (20-14).