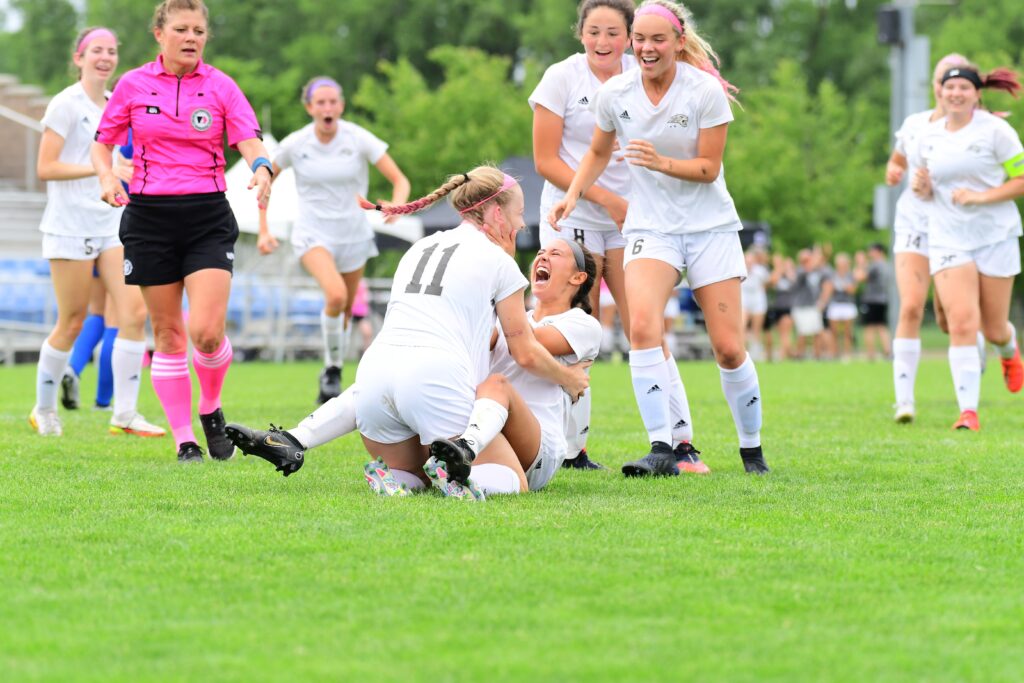 Junior forward Cady Compton is part of a big family on the Ankeny Centennial girls' soccer team.
She found a similar vibe with the St. Cloud State women's program.
That's why Compton has verbally committed to play soccer for the Huskies, beginning in the fall of 2023.
"I think the thing that stands out to me most about St. Cloud is the relationships the coaches have with their players," said Compton. "They care so much about the players and not just the soccer part of things, and I really like the environment the players and coaches have created. I know everyone is going to push me to be the best soccer player I can be, along with being there for me whenever I need them."
Compton helped the Jaguars to a 19-3 record and their third state title this season. She scored 10 goals and had nine assists.
Compton was named to the Class 3A all-state second team by the Iowa Girls' Coaches Association. She was a unanimous pick to the CIML Iowa Conference first team.
Compton said she considered some other schools, but felt all along that St. Cloud was her top choice.
"At first when I started looking at schools I was looking at schools at all different levels from a few different states, but the last few months I really narrowed it down to my top two schools," Compton said. "I think in the back of my mind I knew where I wanted to go most of the time, but it was just getting ready to make that big decision of where I wanted to spend the next four years of my life."