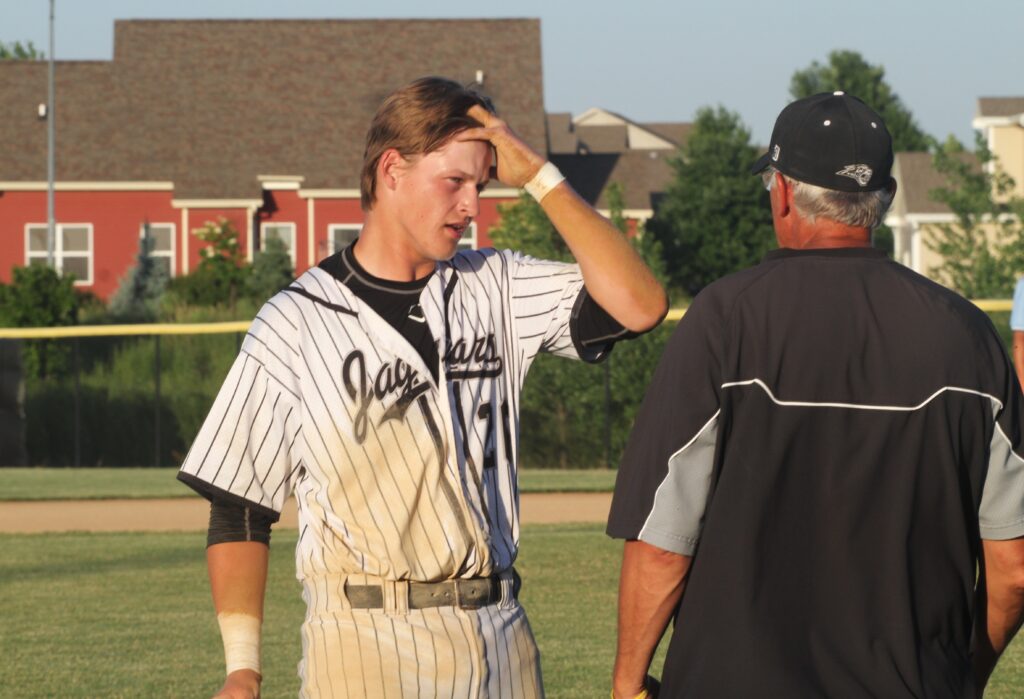 Ankeny Centennial pitcher Ian McGhiey got a lot of offensive support during the second game of Saturday's non-conference baseball doubleheader against visiting Sioux City North.
He didn't really need it.
McGhiey tossed a no-hitter and the Jaguars routed North, 17-0, in four innings to salvage a split of the twinbill. The Stars won the opener, 8-6.
McGhiey walked one and had four strikeouts. He evened his record at 2-2.
Centennial (23-13) scored eight runs in the first inning and nine more in the third. The Jaguars pounded out 14 hits off two North pitchers.
Joey Oakie went 2-for-4 with a triple and four RBIs. Isaac Bruhl went 2-for-3 and drove in three runs.
Kyle Miller went 2-for-2 with a triple and two RBIs. Damin Churchman went 2-for-3 and knocked in two runs, while Gavin Rumelhart doubled and had two RBIs.
North (13-25) used a six-run fifth inning to build an 8-1 lead in the first game. Centennial rallied for two runs in the sixth and three more in the seventh, but it wasn't enough.
Churchman went 2-for-4 with a triple and three RBIs. Miller and Sean Stewart each went 2-for-4 and drove in a run, and Lincoln Lacey also had an RBI.
Easton Miller (2-1) took the loss. He allowed five earned runs over the first four innings and had six strikeouts.
The Jaguars will close out the regular season on Tuesday with a CIML Iowa Conference doubleheader at Mason City (20-17). They swept an earlier twinbill against the River Hawks.