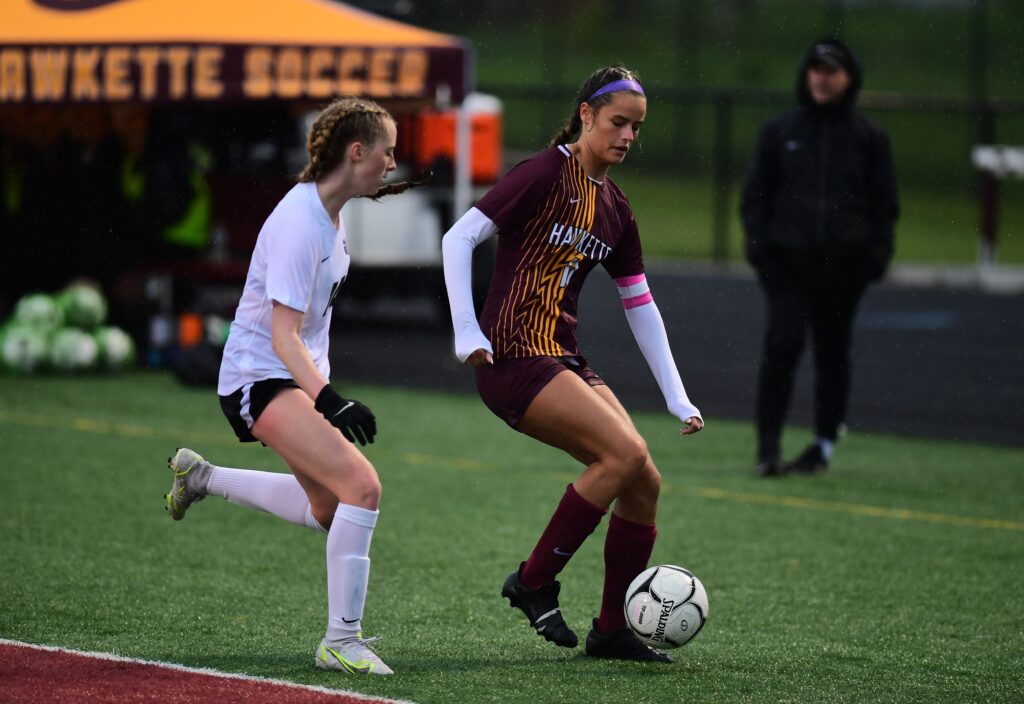 During the season, senior Eden Gibson was the leader of a defensive unit that resembled a brick wall, allowing just two goals during the entire girls' soccer campaign.
Now, the Ankeny standout has been rewarded for her efforts.
Gibson has been named to the 2022 United Soccer Coaches All-North Region team. She was joined on the squad by senior defender Courtney Kovacs of Ankeny Centennial, her future teammate at Minnesota State-Mankato.
"Eden was very passionate about her high school soccer and showed it in her performances this season," said Ankeny coach Simon Brown. "She started every game and was the leader in a defense only giving up two goals in 20 games, which is nuts when you look back at it.
"It is great to see her get a postseason award like this from United Soccer Coaches for the region," he added.
Gibson helped Ankeny to an 18-2 record. The Hawkettes recorded 18 shutouts and advanced to the semifinals of the Class 3A state tournament before falling to Council Bluffs Lincoln, 1-0, in overtime.
Gibson was a repeat pick to the Class 3A all-state first team by the Iowa Girls' Coaches Association. She was also a first-team selection by the Iowa High School Soccer Coaches Association.
Brown said he encourages other high school coaches to become members of the United Soccer Coaches organization.
"Being a member has many benefits, including opening up monthly and season awards for the respective teams you coach," he said. "The more coaches that are a part of USC in Iowa, the more awards the state can receive. I encourage any coaches not signed up to do so and take advantage of the community, session plans, awards, and perks like blanket insurance for the camps you run."