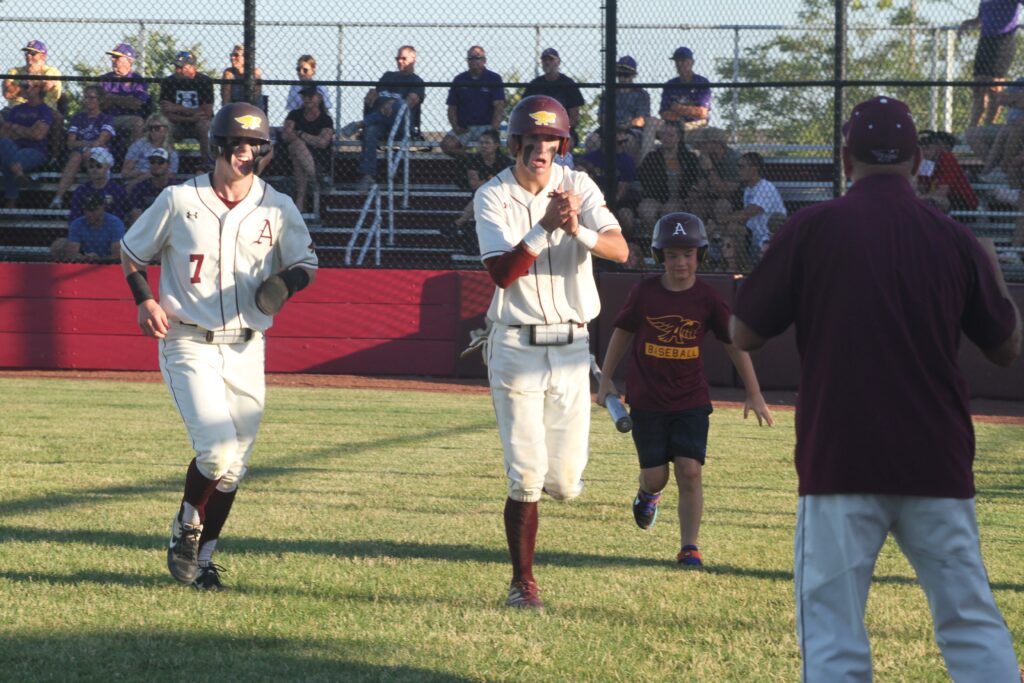 A rough start resulted in a season-ending loss for the Ankeny baseball team on Monday.
Visiting Indianola jumped out to a 7-4 lead in the first two innings and went on to defeat the Hawks, 8-5, in a Class 4A substate semifinal. The Indians (25-12) advanced to Wednesday's substate final at 10th-ranked Urbandale (25-14).
"They competed all night, and I knew they would," Ankeny coach Joe Balvanz said of the Indians. "They have some really good athletes. (Brady) Blake is a really good player and we couldn't let him beat us, but their other guys up and down the lineup were willing to stay short and hit line drives and put fantastic at-bats together and really put pressure on us almost every inning. I was really impressed with that lineup from the top to the bottom.
"You've got to tip your cap to them," he added.
Ankeny was trying to qualify for the state tournament for the fourth straight year. The Hawks finished with a 23-14 record.
"We have a lot of fight in us," said Ankeny catcher Max Watson. "I thought we were going to (come back), but it just didn't work out this game. It is what it is."
Watson hit an RBI single with two outs in the fourth inning to close the gap to 7-5. But Indianola's Luke Rockhold answered with an RBI single in the fifth, and the Hawks were unable to rally in the final three innings.
Ankeny loaded the bases with one out in the sixth against Indians reliever Casey Stecker, who had replaced starter Hayden Hoffman in the first inning. Indianola then brought in sophomore Kaden Ritchie, who recorded back-to-back strikeouts to get out of the jam and then retired the Hawks in order in the seventh.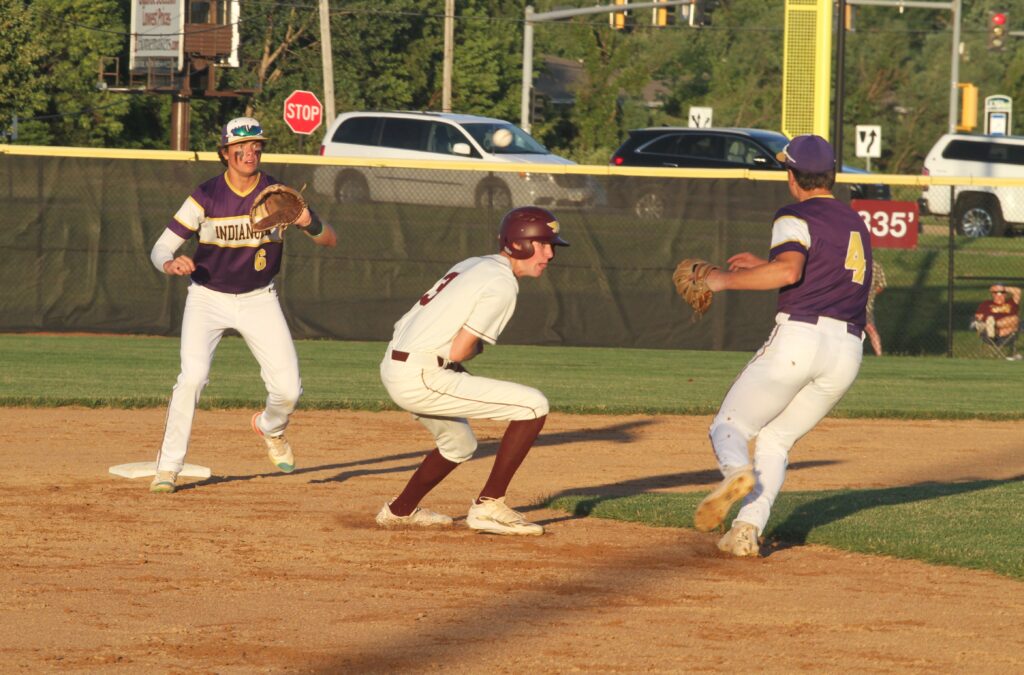 "We didn't help ourselves," Balvanz said. "We left a lot of runners on base. We didn't execute, and when you make mistakes in the postseason everything is magnified. That's a good way to drop a ball game."
Ankeny junior Alex Griess (7-1) suffered his first loss of the season. He quickly got two outs in the first inning before Indianola's next six batters reached base.
"They took advantage of some walks and had some good hits," Watson said.
Jack Strong doubled to ignite the outburst. He went to third on a single by Stecker, then Bennett Brueck walked to load the bases.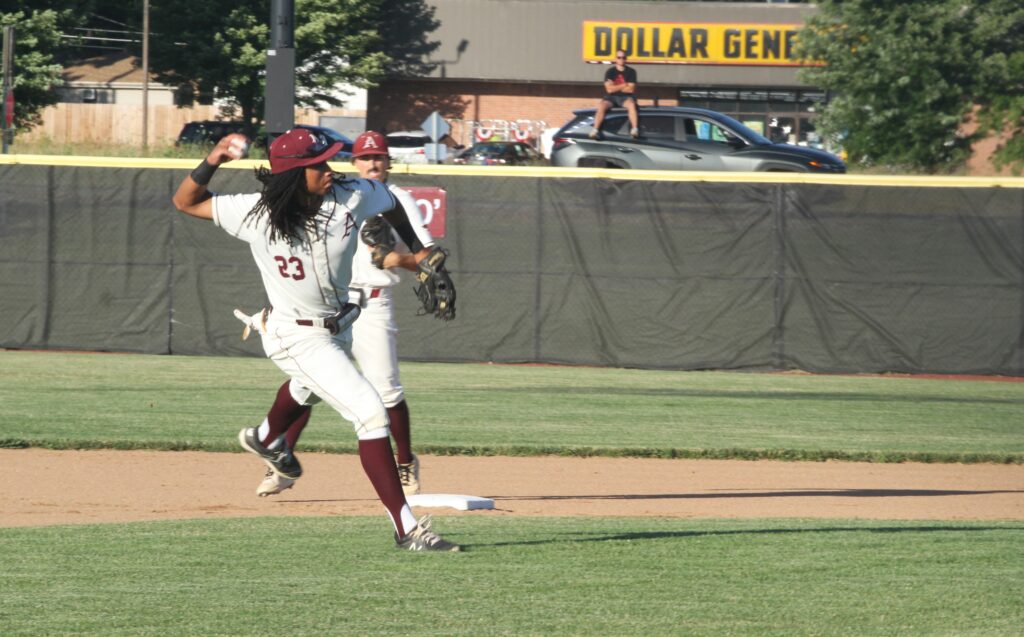 Gavin Legg drove in the Indians' first run with an infield single on a checked swing. Pinch-hitter Andrew DeWall drew a walk that forced in a run, then Noah Johnston followed with a two-run single to right.
Ankeny responded with three runs in the bottom of the frame. Thomas DeBrower and Ben Sandvig both singled, Tamden Webb-Tate hit a two-run single, and Jamison Patton later added an RBI single.
Indianola's Kasey Carter led off the second with a single, then went to third when Blake reached on a two-base error. Balvanz then brought in reliever Samuel Andrews, who plunked Strong with his first pitch to load the bases.
After Stecker followed with a three-run double to right-center field, Andrews settled down and cruised the rest of the way, allowing just two earned runs on six hits over the final six innings. He walked two and had 10 strikeouts.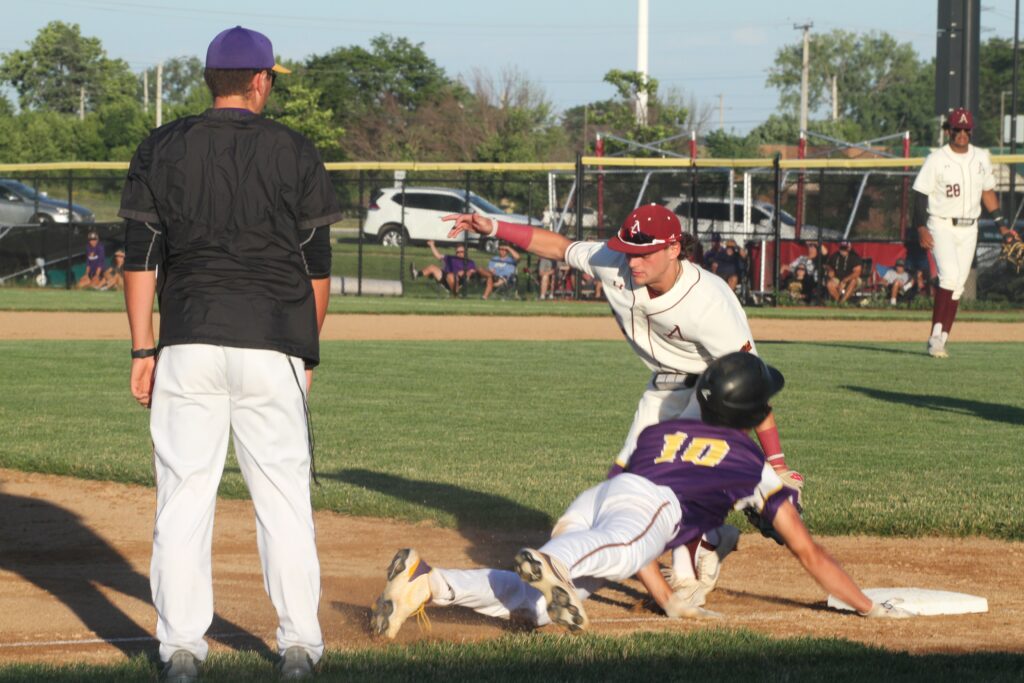 "Sam did a very good job," Watson said. "His slider was very good tonight, and he was working the counts well. He had a good night."
Balvanz said it was a tough decision between Griess and Andrews to get the start on the mound.
"Griess was 7-0, and Sam had pitched well at times but he had some control issues," Balvanz said. "I was just so proud of him. He's been with me since he was a freshman, and it's tough right now. Tomorrow the sun will come up and things will be all right."
Sandvig went 2-for-3 and scored two runs in the loss. He also hit a grounder to drive in a run in the second inning.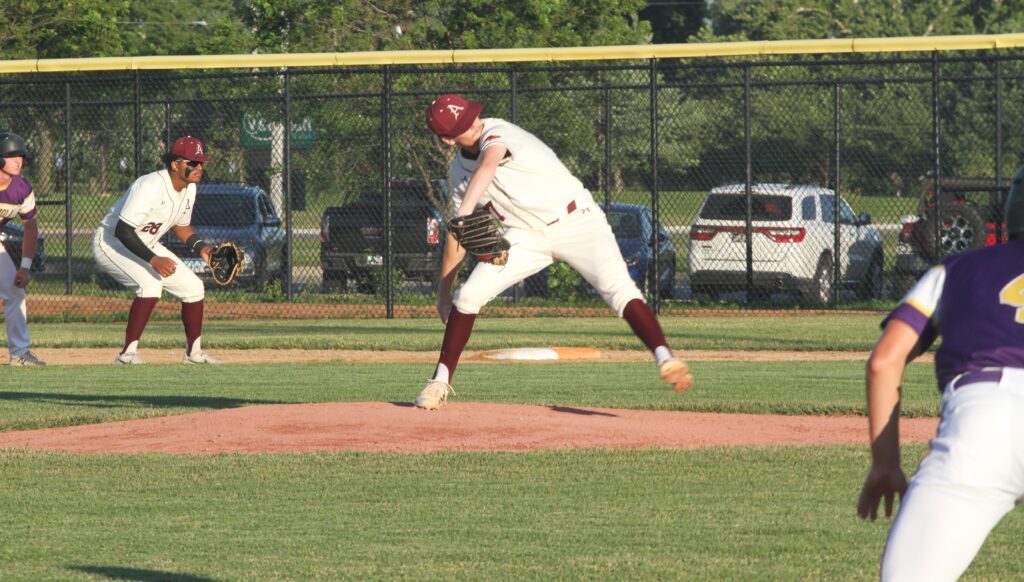 Patton went 2-for-2, Watson went 2-for-3, and DeBrower went 2-for-5. But it wasn't enough as the Hawks left the bases loaded three different times.
"These guys have fought all year," Balvanz said. "The only games we weren't in were the ones against Dowling (Catholic). I'm super encouraged with the guys we have coming down the way. I think we'll continue to be very competitive, even though we're switching conferences."
The Hawks will have to replace six seniors who played in Monday's game, including Webb-Tate. He finished the season with 50 RBIs, which is currently tied for ninth in the state.
"There's a lot of guys who have sacrificed and put a lot of time into this program," Balvanz said. "You see it out there right now (as the players hugged on the field), and it's tough to watch."