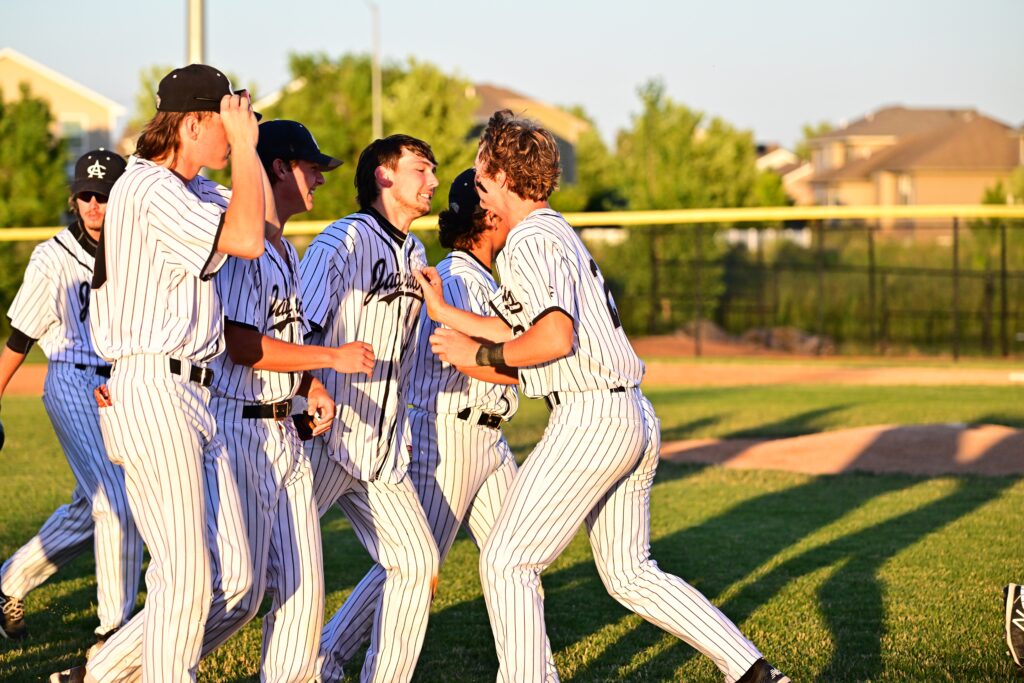 The Ankeny Centennial baseball team finally solved Mason City pitcher Carter Thomas.
Damin Churchman hit a two-run single with one out in the bottom of the seventh inning to give the fifth-ranked Jaguars a thrilling 2-1 victory over visiting Mason City in a Class 4A substate semifinal on Monday.
"My approach was just to shorten up my swing and just try to lift the ball anywhere in the outfield and hopefully come up with a sac fly to tie the game," said Churchman, who was mobbed by his teammates afterwards. "He had been hitting the outside corner all night, and I was kind of looking for that and the approach just happened to work."
Centennial (25-13) won all three meetings against Mason City this season. The Jaguars advanced to Wednesday's substate final at No. 1 Johnston (32-4).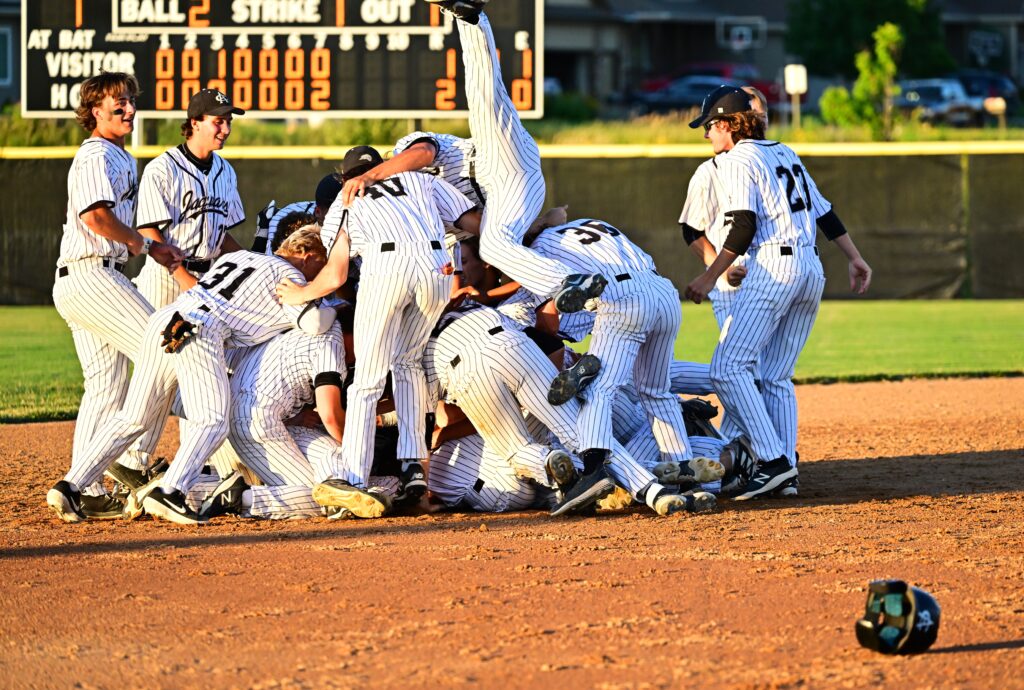 The loss ended a six-game winning streak for the River Hawks, who finished with a 22-18 record.
"It was a really good high school baseball game," said Centennial coach Mark Hey. "We thought all year (Thomas) was their No. 1 pitcher, but he's had some control problems throughout the year and so I think the Mason City staff thought he was their No. 2. He lined up against us and just threw an outstanding game. He didn't have any control problems tonight and just hit his spots. He threw some great pitches, and you've just got to tip your hat to him."
Thomas took a two-hit shutout into the bottom of the seventh. The lefthander faced just 19 batters through the first six innings.
"I think we struggled so much with him because he was painting corner after corner from the left-hand side and mixing in his curve ball to keep us off balance a lot," Churchman said. "We had not seen him before. He pitched a great game."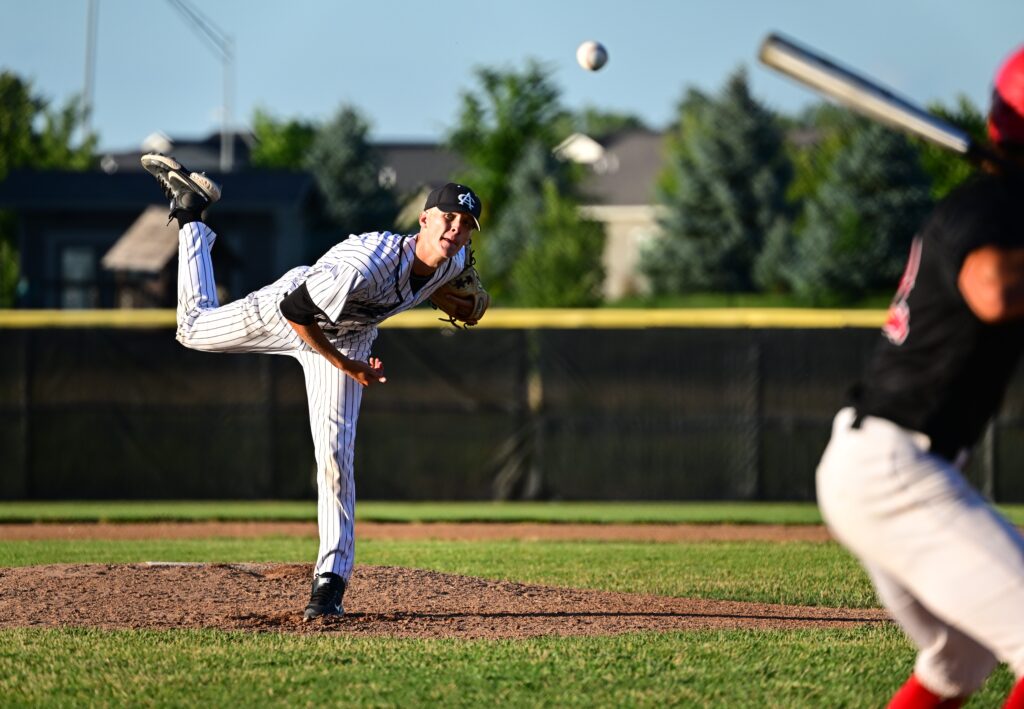 Centennial pitcher Easton Pratt kept the Jaguars in the game with a performance that was just as good. Pratt (6-1) tossed a three-hitter and had eight strikeouts.
"Easton was unbelievable," Hey said. "He was so mature throughout the whole game, just hit his spots and kept them off balance by changing speeds and changing locations. He's pitched great for us all year, and we knew that was the kind of game that he was capable of pitching to come out and dominate that way."
Mason City took a 1-0 lead in the third inning on a leadoff triple and a one-out grounder. The Jaguars played their infield back in an effort to avoid a big inning.
Pratt was confident that his teammates would eventually break through against Thomas.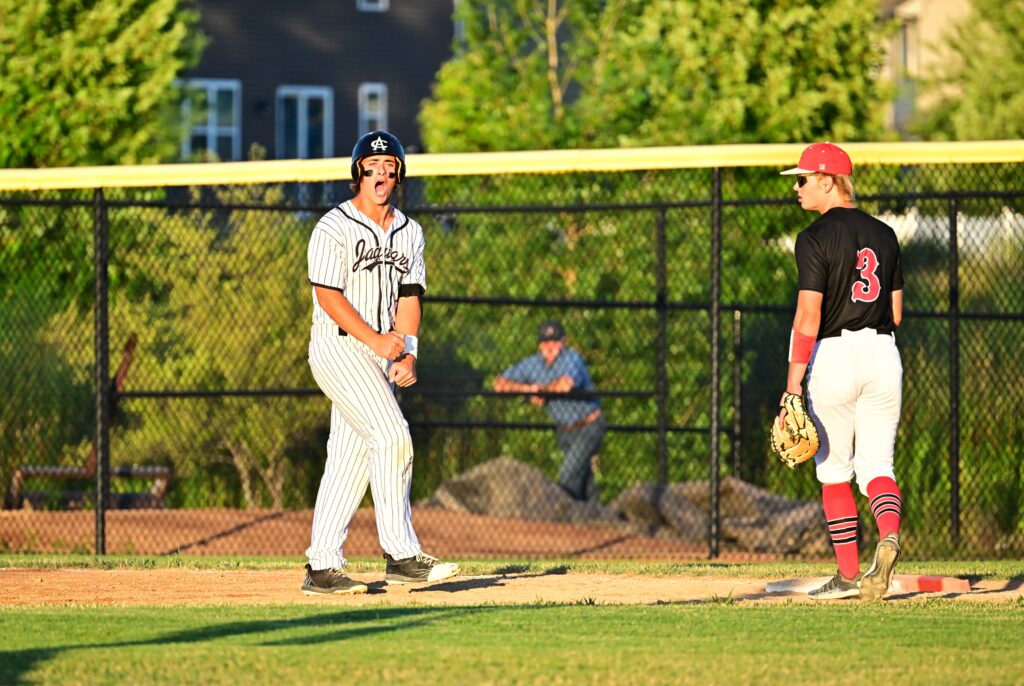 "I was confident that they were going to string some hits because they were hitting the ball but it was right at Mason City," Pratt said. "I knew they would make adjustments at the plate, and that's what they did and it turned out right as we wanted it!"
Kyle Miller ignited Centennial's rally with a leadoff single in the seventh inning. Pinch-runner Jack Compton then advanced to second when Cole Grider bunted and reached base on a throwing error.
Nick Severson followed with a fly ball to deep center field, allowing Compton to race to third.
"That was a great baserunning play by Jack to tag up and go to third," Hey said. "That allowed Cole to steal second base and put two guys in scoring position. Churchman then hit a line drive over the second baseman's head."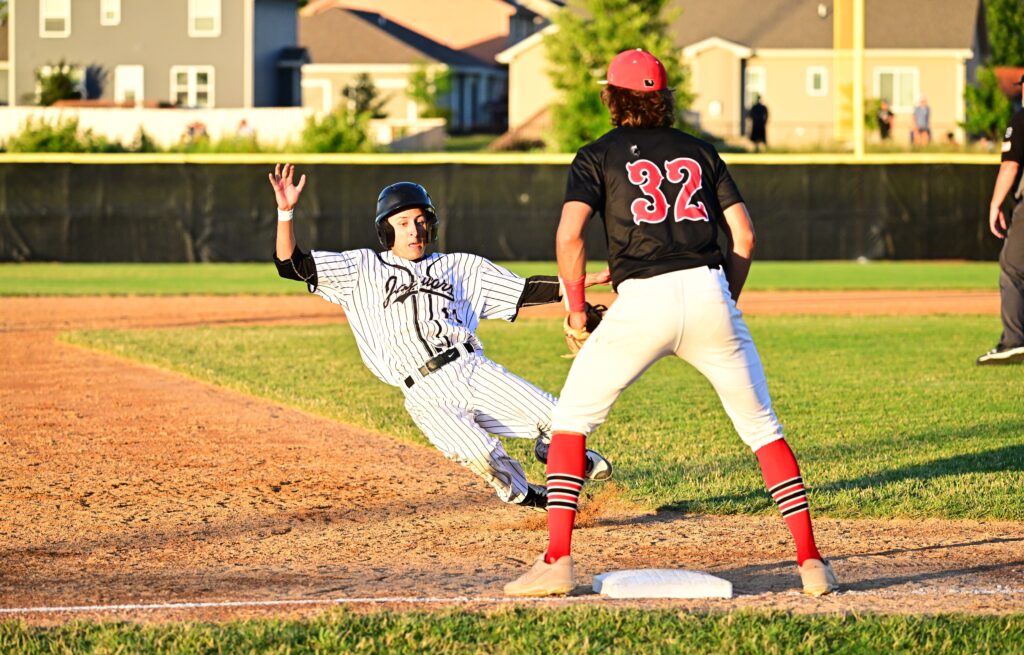 Churchman's single allowed Compton to easily score the tying run. Grider also raced home without a play at the plate after outfielder Alex Dietz bobbled the ball.
Unlike the River Hawks, Centennial played an error-free game behind Pratt.
"All of my pitches worked real well tonight," Pratt said. "I kept all the hitters off guard, but I've got to give credit to my catcher Nick (Severson) on calling a great game. I've also got to thank my teammates who made some great plays behind me as well."
Thomas (2-5) finished with a four-hitter and had nine strikeouts. The Wayne State recruit enjoyed a record-setting season for Mason City–he set a new state mark with 14 triples.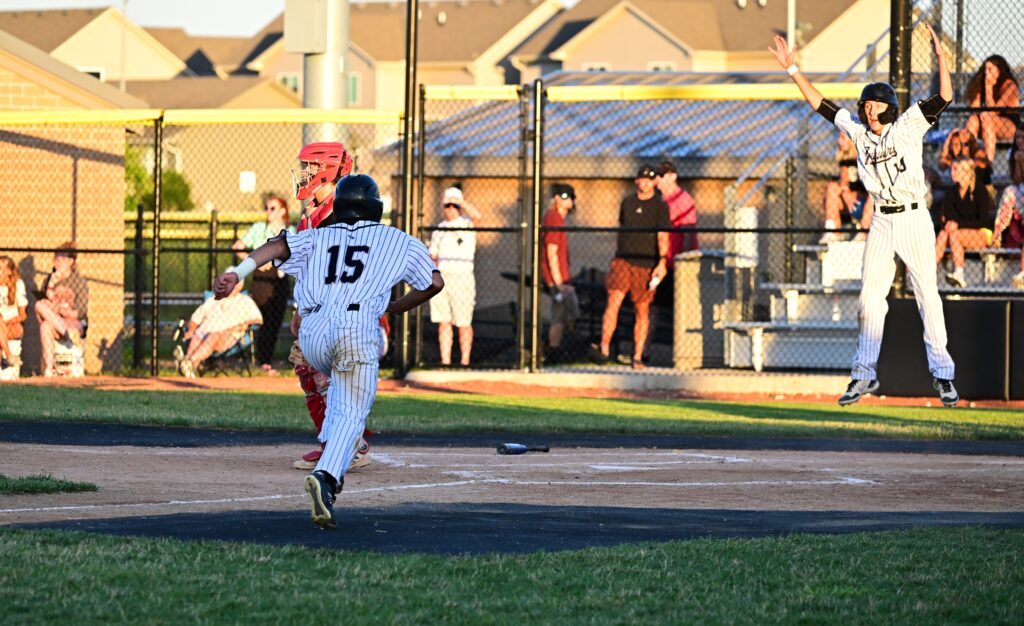 The Jaguars will now try to knock off Johnston, which won a state title in 2020 and placed second last year.
"It'll be on their turf, which will be a little bit different for us," said Hey, whose team has never qualified for the state tournament. "It's one of those things where if you want to win state, you've got to beat the best somewhere along the line. And the way it's lined up for us is that we're going to have to beat them in the substate final. I think this team is certainly capable of playing with them, and we're excited to see what we can do."
Centennial pitcher Joey Oakie (3-3) could be back on the mound after tossing a one-hitter with 14 strikeouts in the Jaguars' 10-0 quarterfinal win over Fort Dodge in five innings on Friday.
"Joey would be a good choice after his last outing," Hey said. "We know Johnston is Johnston. They're an excellent ball club, and they're very well coached. We'll just have to play our game and hopefully come out on top."